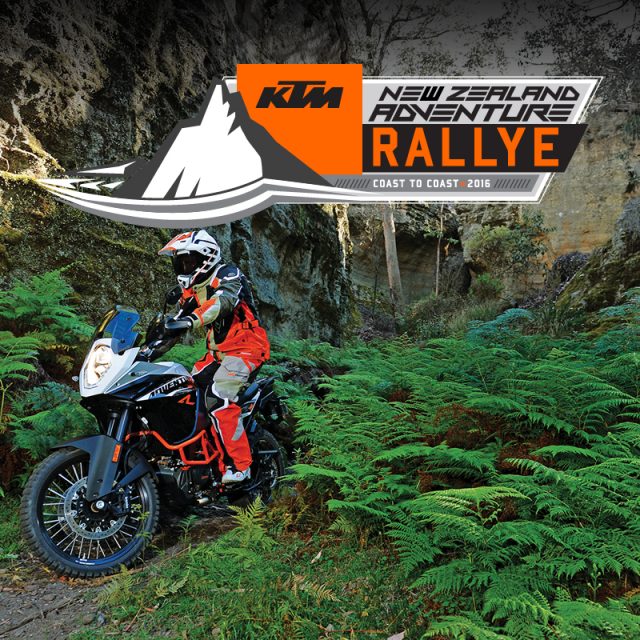 ADVENTURE HAS A NAME  
KTM New Zealand is proud to announce an event for orange riders who have that adventurous spirit lurking within and are ready to answer its call. And what better way to do that than with an epic 5-days in the saddle on your KTM Adventure bike. Bring old friends or make new ones, in the spirit of adventure riding, take part in the first ever KTM New Zealand Adventure Rallye "Coast to Coast", December 1st to 5th 2016.
 
This 5-day epic adventure will traverse the breadth of the North Island, starting at Papamoa Beach and finishing in New Plymouth. Designed with the KTM V-TWIN Adventure range in mind, the route will traverse between 250km – 300km per day, with a great mix of tar seal roads, back country roads, gravel roads, dirt forest tracks and trails.
 
Assisting in launching the inaugural KTM New Zealand Adventure Rallye is North Island local and KTM rider Chris Birch. Chris will be the Route Coordinator for the event and by drawing on his experience, knowledge of the area and the KTM adventure range, as well as his local contacts – the route is set to be a sensational one! "It's going to be five days of awesome riding in the North Island, from the East Coast to the West Coast," Chris states.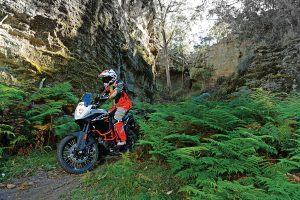 "The whole ride is designed around the KTM adventure range, so we are going to have some awesome back country roads, back country gravel roads and, of course, some more tasty stuff, some more challenging sections for the riders that want to do that. It's going to be awesome!"  
After putting out a HAVE YOUR SAY survey to Kiwi adventure riders over the past several months, KTM New Zealand has taken on board the rider feedback in creating this event, which has resulted in offering a shorter 3-Day Rallye option as well, for those who may not be able to make the entire 5-Day Rallye.
 
Another feature of the event will be provided by the introduction of KTM Rentals. A limited number of KTM 1190 Adventure and 1190 Adventure R models will be available to rent for New Zealand or International riders keen to participate in the Rallye.
 
The KTM New Zealand Adventure Rallye is about offering an exciting and unique experience to ORANGE riders and KTM New Zealand is thrilled to announce this event for 2016.
 
"We want to connect more with our customers through events," states KTM New Zealand and Australia General Manager, Jeff Leisk. 
"It has been a big year so far, with the inaugural Australian event kicking off in March to great success. These Rallye's give us a chance to provide our orange riders with a unique and memorable opportunity and we are very excited to be able to bring this experience to our New Zealand customers."
 
Registrations are now open for the December 2016 event, with the 5-Day Rallye fee $895 per rider and the 3-Day Rallye option $595 per rider. For more information and full details on the event, as well as a preview video, visit www.ridektm.co.nz.