KTM ARE OFFICIALLY READY TO RACE AT THE 40TH EDITION OF THE LEGENDARY DAKAR RALLY
KTM Factory Racing is, as the brand likes to point out at every opportunity, READY TO RACE at the 2018 Dakar Rally with Red Bull riders Sam Sunderland, Matthias Walkner, Toby Price, Antoine Meo along with Laia Sanz and Luciano Benavides.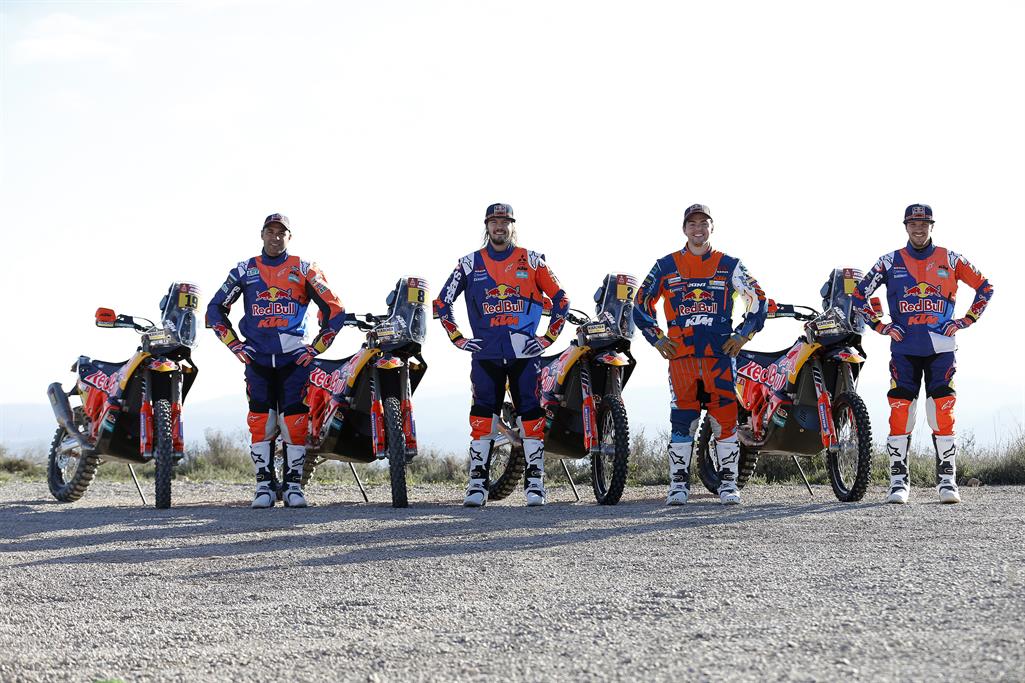 Officially launched at the recent EICMA show in Milan, complete with its traditional Red Bull livery, the all-new 450 Factory Rally boasts many performance improvements over last year's model. A new engine and management system gives riders more accurate throttle response, a new chassis and swingarm provides sharper handling and newly designed fuel tanks and bodywork ensure the bike feels slimmer and is more manoeuvrable.
Reigning Dakar Champ, Sam Sunderland, feels good about the teams chances of tasting success once again at the Dakar.
"I am feeling really positive, he says. I'm feeling really fast and strong on the new 450 – my fitness is good at the moment and I have no injuries. We have had the final shake down test on the new bike and it went very well. There's always a lot of work and preparation in the last couple of months on the run up to Dakar. Trying to balance all the factors of testing, training and travelling always makes for a busy time before Dakar.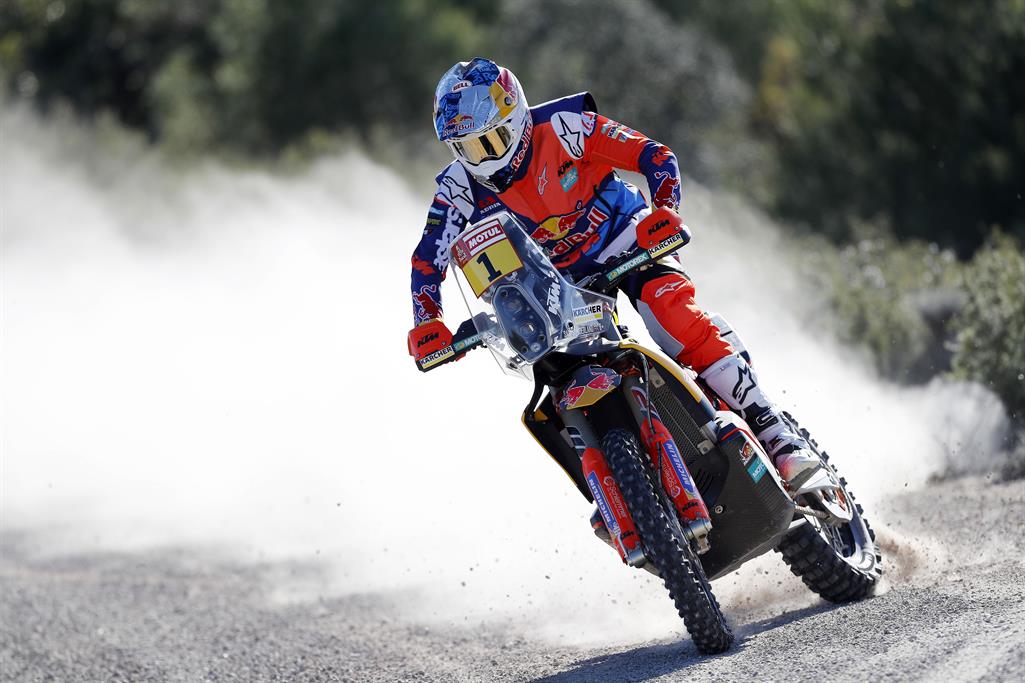 "Now I would like to be able to reward the team for all their hard work with a good result, which is what I'm working towards. We were able to do that at the bike's first outing in Morocco when Matthias took the win. Everyone in the team is focused on Dakar."
With 16 consecutive wins at one of the most notoriously tough races on the planet, KTM and the all-new 450 Factory Rally machine will be battling for success when the 40th Edition of the Dakar Rally begins in Lima, Peru on January 6th.