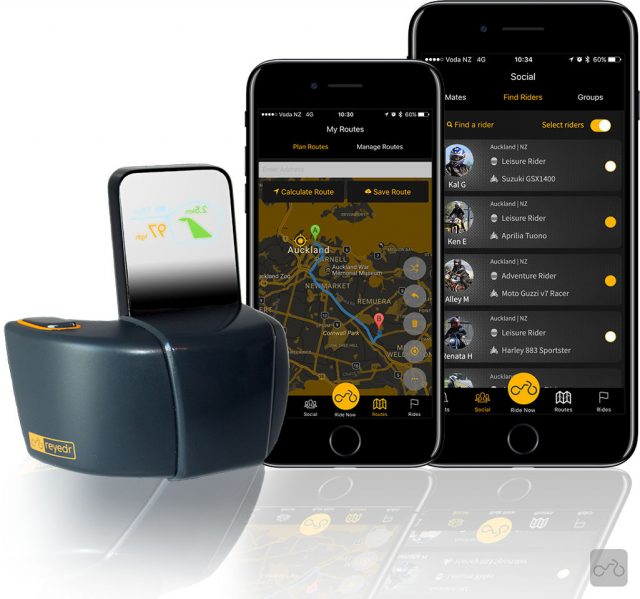 We've seen the idea of a helmet mounted heads up display (HUD) before, with some start-ups even trying to incorporate the function into a helmet from scratch (remember the Skully helmet?), with varying results.
Now for the first time a Kiwi company is diving in to the emerging segment, with Reyedr (pronounced rider) announcing a crowdfunding movement to get the latest in augmented reality (AR) smart tech for the Kiwi motorcyclist off the ground.
The benefits are pretty straightforward, the Reyedr HUD mounts to a motorcyclist's helmet and displays speed, navigation, distance and more. It runs on the Reyedr smartphone app to provide the rider with key information about the bike, route and ride group while also incorporating the ability to alert emergency services in the event of an accident.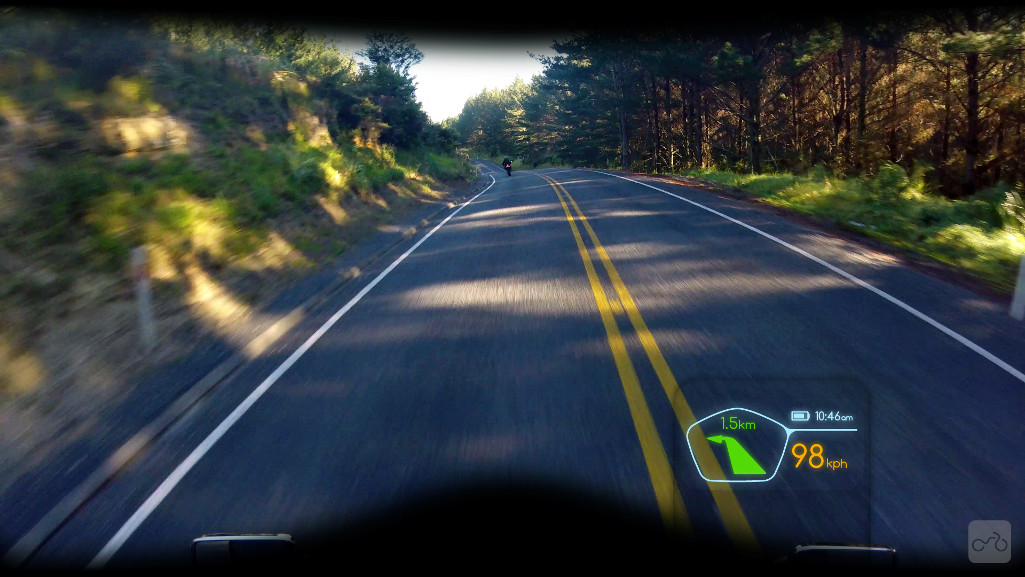 Easily mounted to the chinbar of any full face motorcycle helmet, the Reyedr essentially converts it into a smart device. The transparent screen sits just in the periphery of the rider's vision allowing allowing them to keep their eyes on the road while still maintaining awareness of key riding conditions.
The Reyedr HUD system connects via Bluetooth 5.0 connection and a social-ready smartphone app (compatible with iOS and Android devices). Group ride setup, route planning, and navigation are a breeze with the Reyedr app. Motorcyclists can find interesting rides and connect with a larger community of bikers that share similar interests. Riders can save photos and/or a map of their route for a personal log, which they can share with others.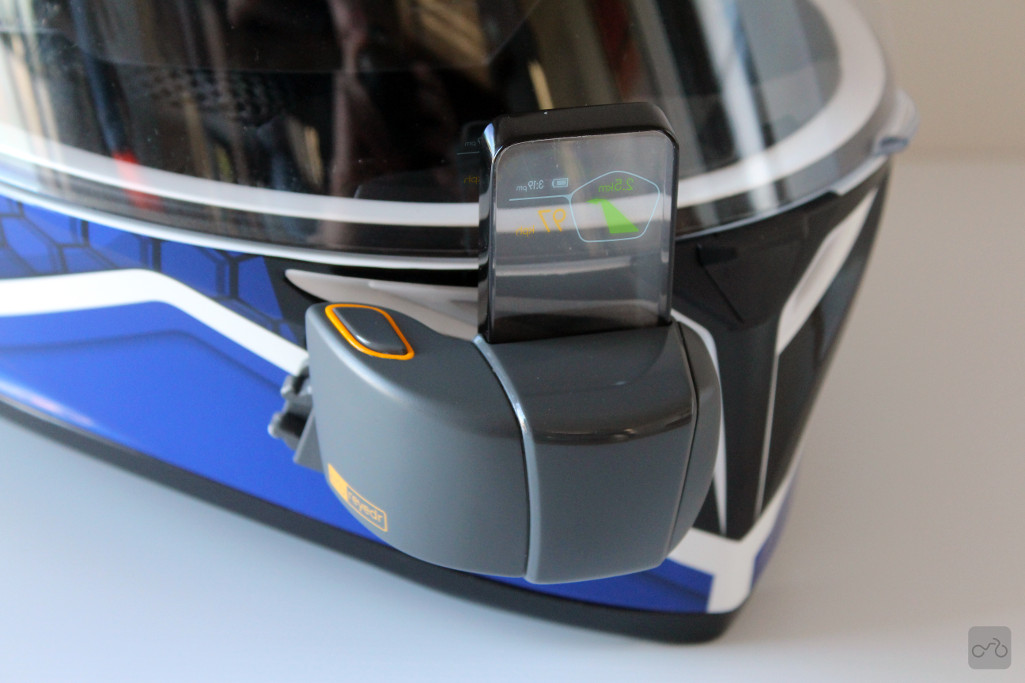 How does the REYEDR HUD work? Essentially (and here's the technobabble), it is an opto-electro-mechanical system, including a visual interface incorporating patented holographic technology to achieve the requirements of the virtual image. The image itself is generated through a bespoke LCOS system designed to work in all ambient light conditions. The resolution of the display system is 800 x 600 pixels with up to 4.3 billion colour combinations (32bit), which is the equivalent of 2,700 ppi.
The Reyedr HUD launched on Kickstarter with a funding goal of $100,000 NZD. Backers can purchase a Reyedr HUD for $685, which is cheaper than the forecast RRP of $789 plus shipping & taxes. For more info on the Kickstarter campaign, click here.
The Reyedr HUD is expected to ship to backers in March 2018 and includes assorted mount plates and a charging cable. If it gets off the ground, which we really hope it does, we'll be sure to get our hands on one to put to the test in Bike Rider Magazine.
We're already dreaming of pairing it up with an HJC IS-17 Iron Man lid…