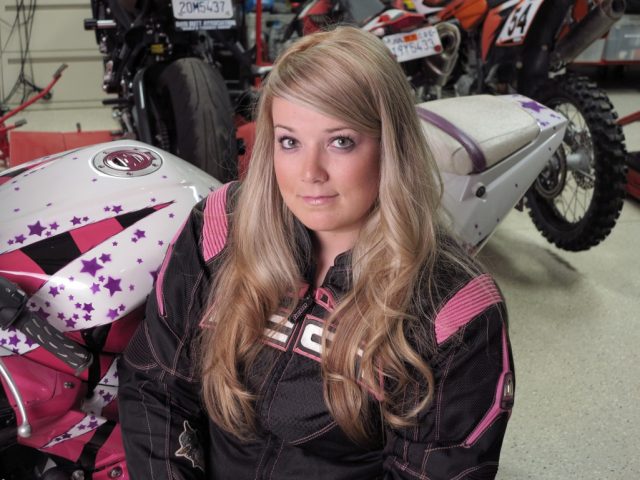 She's living proof of the importance of wearing motorcycle gear whenever you ride, but there's more to Brittany Morrow than meets the eye…
Words: BRM | Photos: Kev & Brittany
In a spur of the moment, Brittany Morrow's life changed with the decision to ride pillion on a friend's bike, which nearly led to her death on September 25, 2005.
The crash skinned her alive, removing skin from all over her body. The only protective gear she was wearing at the time was, in her words, "an ugly red helmet". As a result, she spent two months in the hospital and received skin grafts on over 50 per cent of her body. Since the accident, pictures of her injuries and articles about her experience have been posted across the Internet. Here's a link to some of the damage , a warning, it's not for the faint of heart.
In 2006, Brittany wrote a full account of the accident and her experiences in recovery, as a cautionary tale for riders. It was published online and embraced throughout the community, but then began popping up on forums and websites in over 20 countries, with Brittany becoming affectionately known as the "Queen of Road Rash".
With her popularity swelling, she was invited to attend safety conferences and tell her story in person, as a way to show riders exactly what can happen and also share information on how to help prevent it – even bringing that ugly red helmet as a tangible testimony. That's how we came to meet Brittany, travelling to New Zealand to attend the Burt Munro Challenge, as well as the ACC-sponsored Shiny Side Up Bike Fests in Kapiti and Auckland.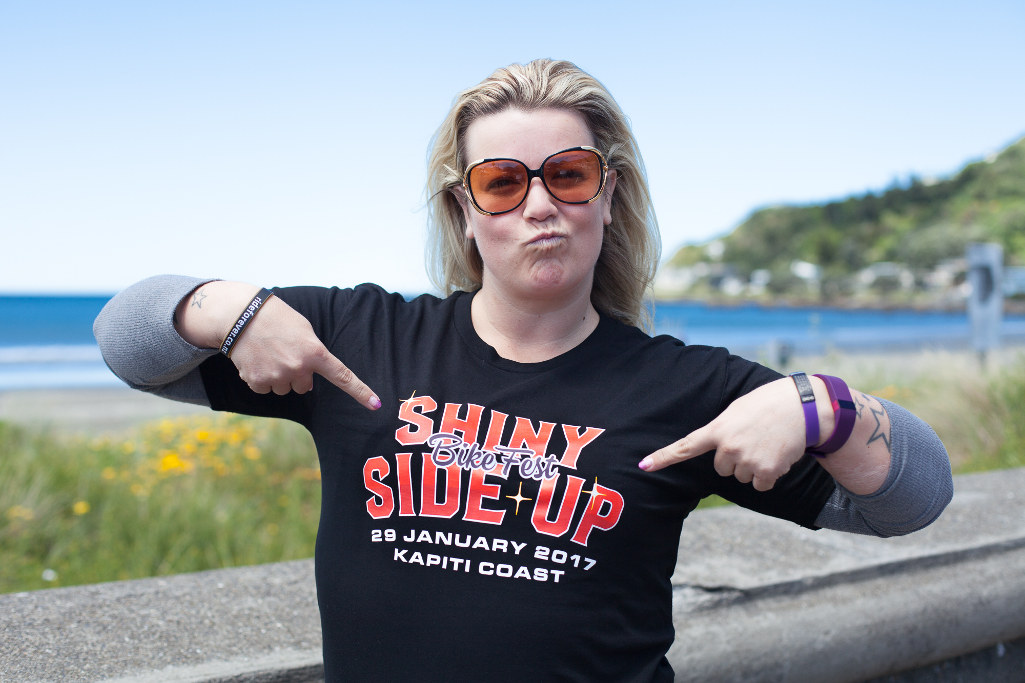 So, what exactly happened on that fateful day?
Well, that's best explained by Brittany herself…
"Long story short, I got on the back of a stranger's bike wearing a borrowed helmet and no other gear. Then, things went wrong at 120mph – as they tend to do at those speeds – and I tumbled 522ft (160 metres) down the road, skinning myself alive.
After nearly a dozen surgeries and almost a year in and out of the hospital and physical rehabilitation, I chose to face my fears and embrace my love of motorcycles by purchasing my own bike. I wanted to set an example for other riders to follow of the best way to both learn to ride and how to dress, whether they are seasoned veterans or brand new to the sport.
After two years of research on apparel, several riding classes, and extensive media training I launched "Rock the Gear" in 2008. It is something I am extremely passionate about, naturally, after experiencing the hardship of almost losing my life to a bad decision and preventable injuries. Even now, I face ongoing medical issues from the accident on a daily basis, so the lesson will never grow old and I will never stop sharing my experience with others."
Brittany's bike collection has since grown to include a 2006 Yamaha YZF-R6, a 2009 Triumph Street Triple R, and a 2004 Honda CRF230F, plus all the gear in the world that she could ever need to stay protected. And that's why Brittany is here in New Zealand to share those experiences with us and, hopefully, make a few of us think a little harder about what we're wearing.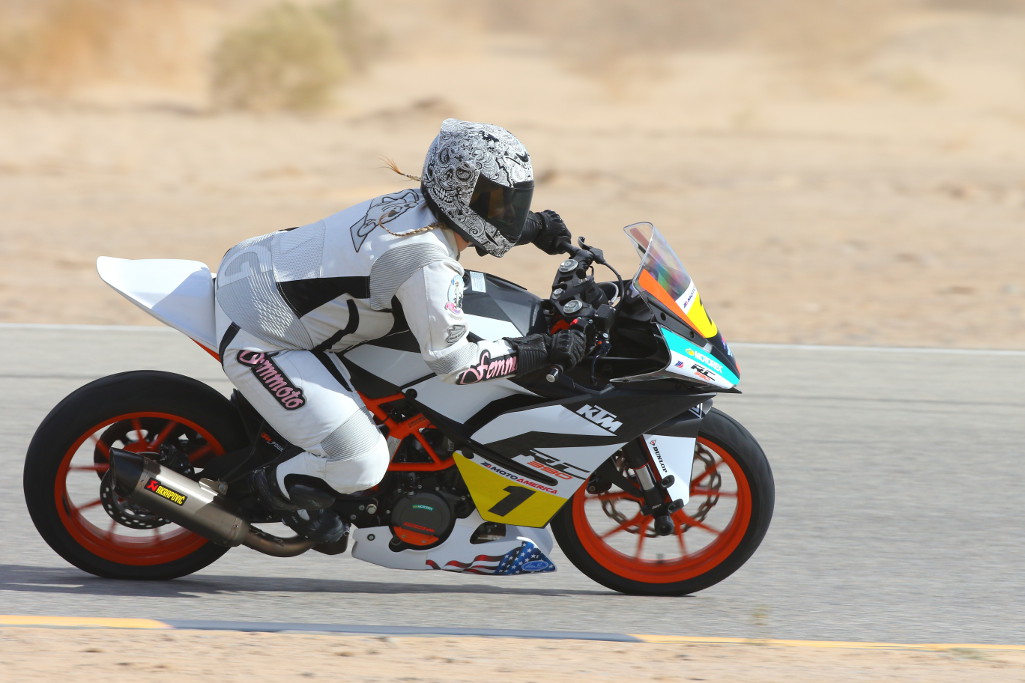 As she puts it: "As humans, we cannot fathom pain until we've experienced it ourselves. Trust me when I say, no one in their right mind would volunteer for the types of injuries that are nearly guaranteed if you crash on the road without protection. Not just short term, but long term injuries are preventable or minimised when you wear motorcycle specific gear. Consider that your decisions made before and during every ride directly affect the most important aspects of your life. You are not the only person who suffers in case of a crash. You take your family, friends and co-workers with you every time you ride; and anyone, at any time, can be the next to go down. Ask yourself before you've even swung a leg over, 'What do I truly value above all else?' Keep those things in mind when you choose what to wear. Gear can give you a fighting chance against the road and other vehicles… it can get you home to those you love and those who depend on you."
It's a tough job, not in the least because we motorcyclists are a stubborn bunch on the best of days – come on, guys, there's no denying it. Though, through her work, she has managed to meet some truly incredible women in the industry, including our own Avalon Biddle.
"I met Avalon at the Inaugural Shiny Side Up in 2016. She is an absolute joy to be around and so talented on a bike. I have a huge list of female riders and racers I've worked with over the last 10 years, I would feel inclined to list them all if I named even one! Something I feel is important to note is that most women who ride have a great story and the ability to inspire others. It's no secret that women are not encouraged by social standards and norms to become motorcyclists, so any female who chooses to pursue riding – whether as a hobby, competition sport or even just as a mode of transportation for commuting – has already overcome an unseen barrier.
We're all pretty awesome. But, then again, I'm pretty biased!"
While she has been here essentially on a business trip, that hasn't prevented Brittany from getting a bit of riding in, with her trip starting off with a ride down to the Burt Munro.
"Personally, getting to meet Guy Martin was the highlight of the event," she says. "But the journey down the West Coast of the South Island was, by far, one of the best event pilgrimages I've ever experienced. It certainly rivals the Pacific Coast Highway trek on the way north to Laguna Seca in Monterey, California. It was much colder than anticipated! Although, to have all of that action over the course of one weekend was just spectacular. I would definitely go again, even if it was just as cold the next time!"
It's great to know that it's not just us who think New Zealand boasts some of the best riding roads in the world. And with the Burt making the move to February in 2018, that weather should be a bit more stable for international visitors like Brittany – and us, too!
WHAT'S ROCK THE GEAR?
Set up in June of 2008 by Brittany, Rock the Gear is a not-for-profit organisation that's sole mandate is to promote the use of motorcycle safety gear within the motorcycling community. It's proved popular, especially in the USA, where some states don't even require you wear a helmet on the road. Its other function is to encourage every rider to make an educated decision when they choose what to wear. After all, not all gear is the same in terms of safety. If you want to find out more about Brittany and her efforts to make motorcycling safer, visit www.rockthegear.org