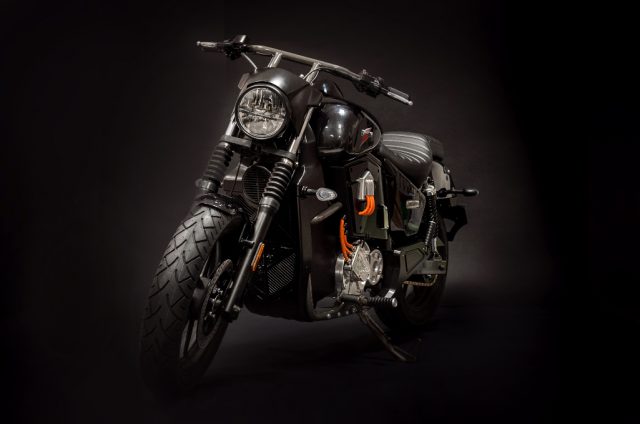 Electric motorcycles don't seem to capture the look of a real motorcycle often, with most results being rather unfortunate in the looks department. But Italian Electric Motorcycle specialists Tacita have just unveiled what could be one of the best looking EV Bikes to date, and it's called the T-Cruise.
The all-new electric T-Cruise is the first attempt at a cruiser by Tacita's Italian and American team of designers.
The team built up the model from the DNA of the company's T-Race – the first electric motorcycle to race in Africa at the gruelling Merzouga Rally in 2012 – and that means the T-Cruise has been designed for the motorcycle enthusiast who loves to ride.
Tacita say the T-Cruise is designed for a rider who "enjoys the thrill of acceleration, the emotions of gear shifting and the electrifying sound that only a Tacita electric motorcycle can deliver."
With a statement like that you'd expect the T-Cruise to have decent range – always a concern with EVs – and Tacita have bestowed the top tier T-Cruise with a 27kwh battery, enough to cover 270km! Finally an electric cruiser comparable to a gasoline motorcycle is available.
Tacita has been building seriously fun electric motorcycles since 2011, with production focused on meeting demand in Europe. With the T-Cruise, they are now expanding to the U.S. market and beyond.
Available as three variants, the T-Cruise starts at US$10,999 for the 7.5kWh entry level machine, US$14,999 for the midrange 15kWh bike, and US$24,999 for the top tier 27kWh bike.
We'll let you know if the company plans to bring their brand of electric vehicles to our shores as soon as we can.