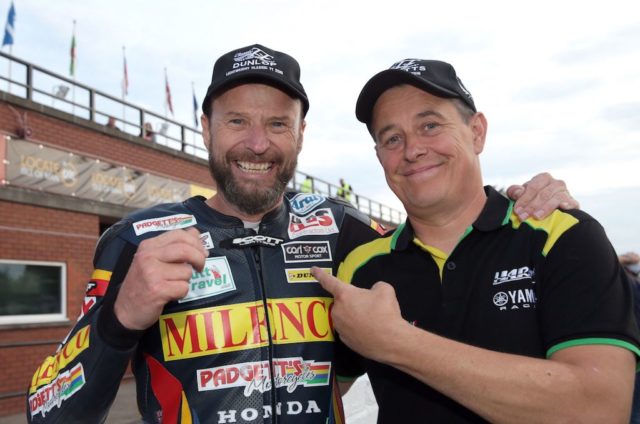 Our man in the UK Adam Child caught up with NZ born Bruce Anstey at the Classic TT after he took an emotional win in the Lightweight 250 Class. Bruce hadn't ridden the TT for two years, a life-threatening illness had left him deflated and weak, which meant there wasn't a dry eye in the packed grandstand when Bruce took the win, topping off an incredible comeback.
Adam Child: When we spoke back in January and February, you couldn't even cycle, and now you're winning at the Classic TT – what a turnaround.
Bruce Anstey: Yeah, back in February when I had the last chest operation that set me back. I went in for more checks at Christmas, and they found more on my chest. They were going to do keyhole surgery, but there was too much, so they chopped me open and had a good look. There was a chance they would take half my lung away, but luckily that didn't happen. The took all my lymph nodes out. Apparently, you don't need them.Just three to four months ago I'd go ride a pushbike for five minutes and that would be it – I'd be knackered, and it would take me ages to recover. Then I managed a ten-minute ride, then a fifteen-minute ride and just built up from there.
Then you tried to ride a motocross bike?
Yeah, I was building up on the turbo trainer, once I could do an hour I thought, yeah, let's try motocross again. I pretty much got on the motocross bike just a few months before the Classic TT, whilst the TT was on.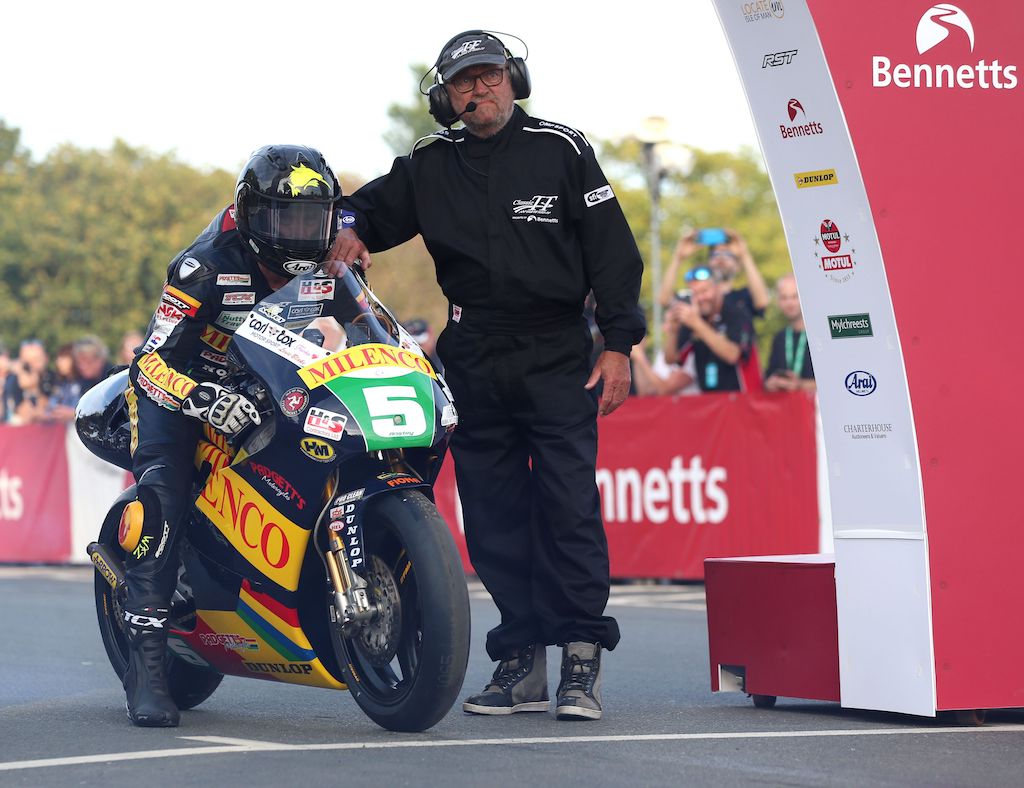 Did watching the TT give you more motivation?
No to be honest, I didn't watch it all. I just wanted to do my own thing.
When we spoke you always said you'd be back to ride the 250 at the Classic TT, but there must have been times you doubted that?
Yeah, I wanted to race the TT, that is what I wanted, but I soon realised that wasn't going to happen. So, I set myself the target of the Classic TT. I knew the 250 would be the easiest bike to ride, and I've always loved the 250.
You must have gone from massive highs to lows, going from choosing funeral songs to being given the all-clear. That's a lot to go through!
Yeah, just before Christmas it was all looking good, I was thinking positive, let's start the training. Then, after Christmas diagnosed again, back in the hospital for more operations (actual smile and a small laugh) Yeah, that's how it was getting, we were getting that close and making arrangements. It's when the phone rings from the clinic at 8 or 9pm, and you don't know if you should answer it because you don't know if it's bad or good news. They called me at one stage and said your blood level is going down back to what it should be, the recent scan is looking good, whatever you're doing keep doing it.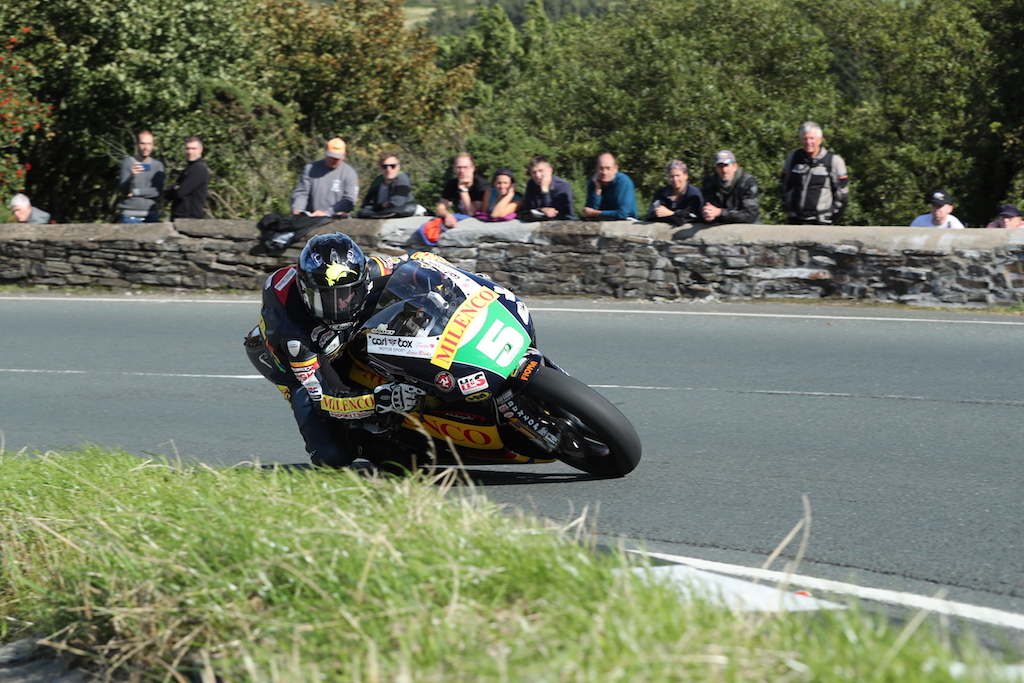 What kept you motivated during such lows?
I just wanted to get back on the bike again. I aimed to ride at the TT, but then soon realised that was a no, so I set my goal on the Classic TT on the 250 which I think has worked out better anyway.
Before you were eating to gain weight, now since the all clear have you changed your diet?
Yeah, I've gone onto the Keto Diet – no carbs, no sugar. That was a huge change and took a month to get used to it – I'm still on that now. My body is used to it now, so as soon as I taste sugar, I spit it out as it tastes disgusting now.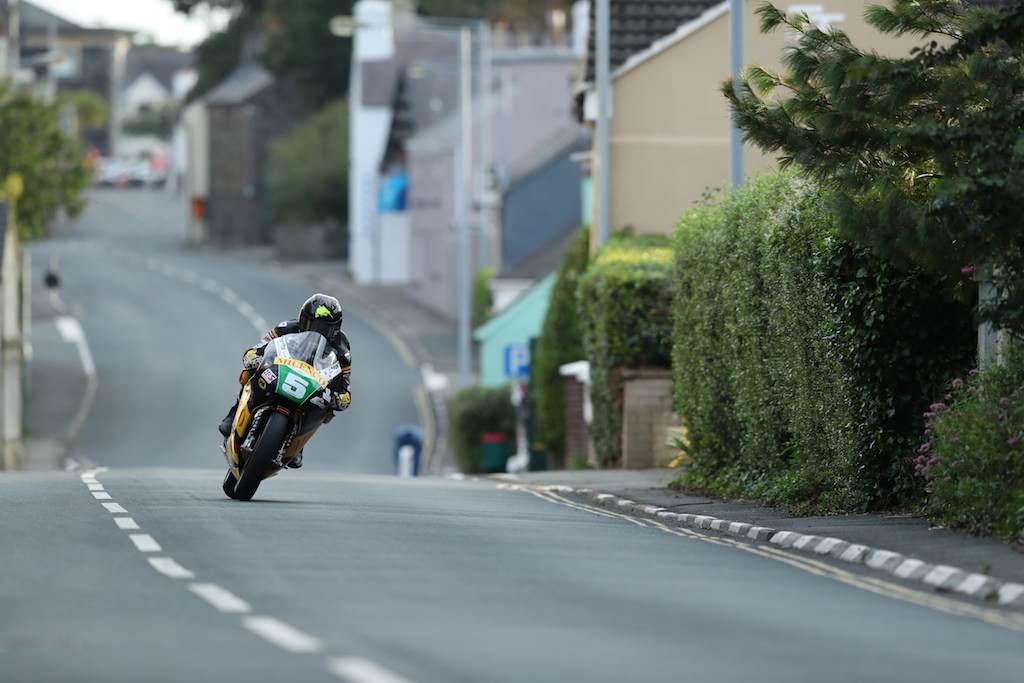 What's your goal now, to get fitter, put on weight?
I'm sticking to the diet, and I've levelled out at 70kg. In the morning I'll have bacon and eggs; I'll eat lots of meat which keeps me going and I want to work on my fitness.
You're now 50, how does 50-year old Bruce compare to 45-year old Bruce?
I was 75kg to 80kg, so I'm a little lighter. I'm a little bit behind in my fitness as to where I was. I now do 4 x 15-minute sessions on the motocross bike, which isn't bad. Before I could do 6 x 20-minute sessions, but I'll build on that in winter. But with the Chemo I had it puts you so far back, makes you tired. Even if I do nothing, at the end of the day I'm still battered. It takes 2-3 years to get over the Chemo, I just want to sleep at the end of the day.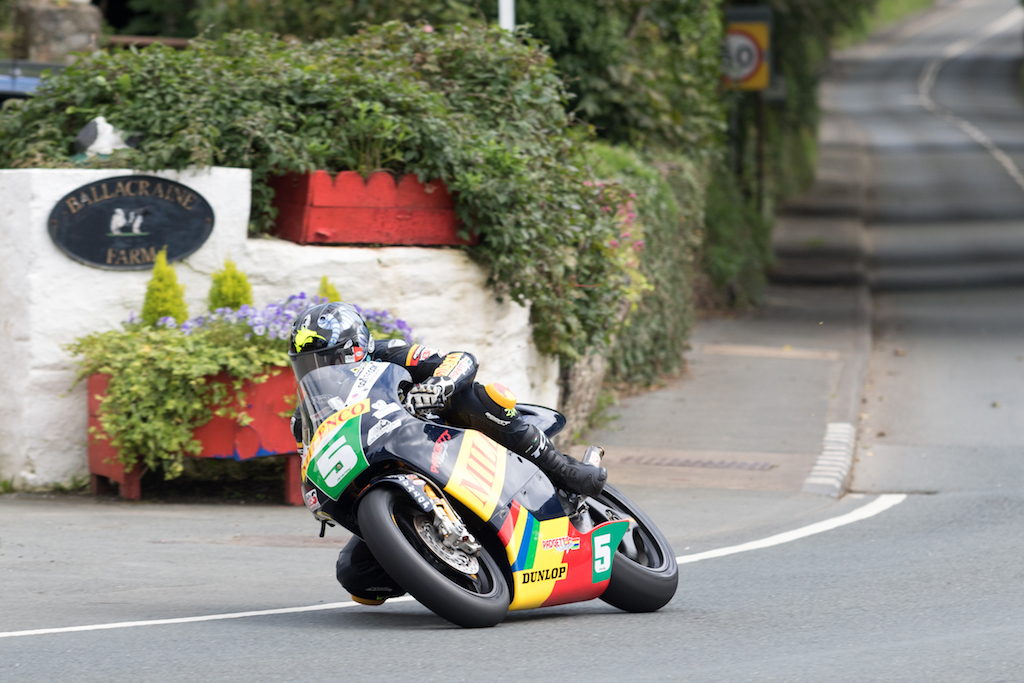 So next year, fitness improved, are we going to see Bruce back at the TT?
(Big smiles) I don't know. I will have to speak to Anny (long-term partner). I want to do the Classic TT, but I'm still unsure about the TT. It all depends on how fit I can get. I'm 50, and it's so hard to recover and get the fitness back up. Clive (Padgetts race team owner) has stood by me and said he'll have a bike for me.
Would you take on other races like the North West 200 or the Ulster?
I don't know, they are less physical, and I like the Ulster. The North West is good as well. But, now I don't know. I said I'd come to the Classic TT and see how it goes. The win shows I can still ride a bike. I just don't know, it's a hard decision – I need to get past Anny first. The speeds are a lot higher now.
You've always gone well on a 600.
They are at 129mph average, which is a good lap on a 600, but the track is so much better from when I last raced the TT. I can see where the guys have gained the extra speed. May Hill is much smoother, maybe a gear higher. There is time to make up on the run down to School House corner. There are fewer bumps in places. My best lap is a 132mph average something. They are 135mph average now, and that's a big step to make to challenge for a win over six laps in the Senior. They had perfect conditions the year records were smashed, and this year they've gone slower because the conditions weren't there. I don't know, it's a tough decision we will make over winter. Depends on fitness and Anny…