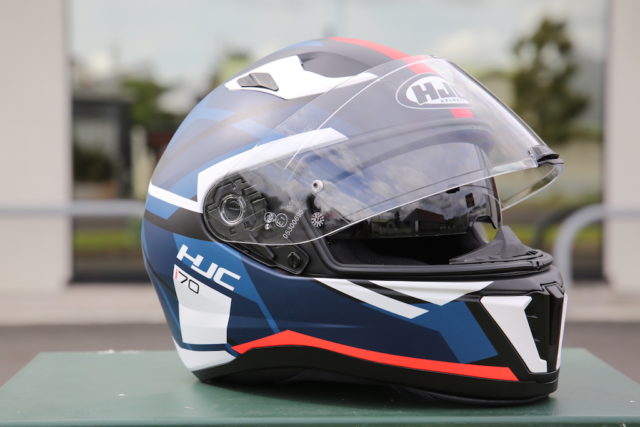 With the sun making more of an appearance lately (yay!), sometimes it's nice to have a helmet that has an internal tinted visor – so you can have the added benefit of 'sunglasses' without having to stop and fish around in your pockets or backpack. HJC's i70 is absolutely perfect in this regard – I simply slide the left-side jawline toggle when the sun is blinding to get my 'Top Gun' fighter pilot look going on, then flick the internal tinted visor back up for maximum vision when we're carving up the twisties in the shadowy gorge between Paeroa and Waihi. Honestly, it doesn't get any simpler than that!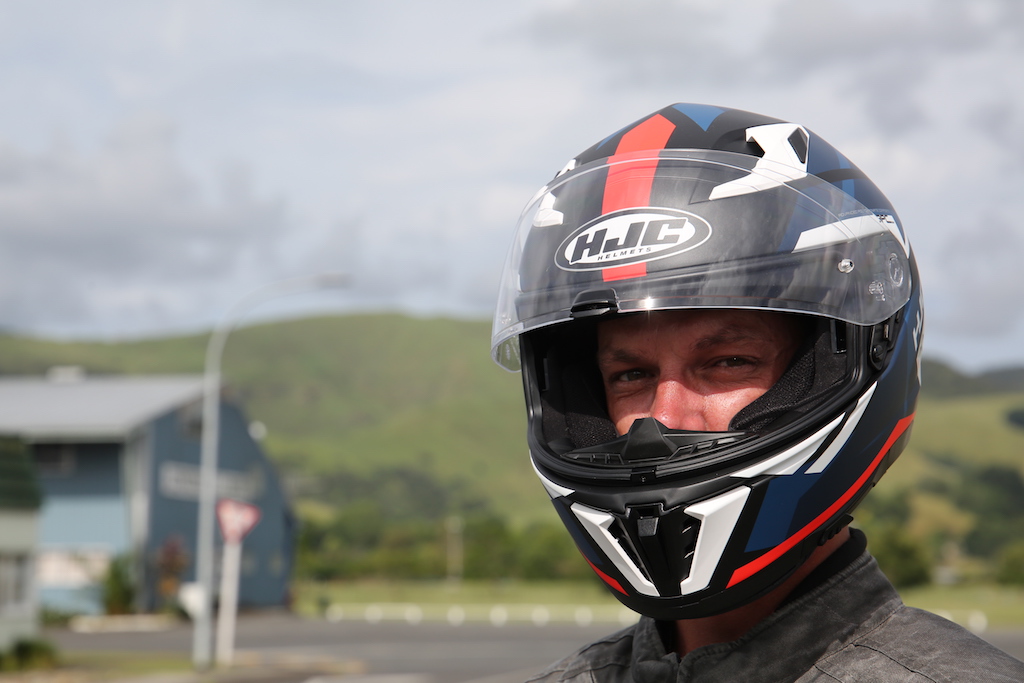 HJC are well-known for their top-quality products, and the i70 hasn't disappointed yet. It's been one of my top 'go-to' helmets for a good couple of seasons now, especially when the weather hasn't been as predictable as we'd have liked, when the sun couldn't make up its mind if it wanted to blaze, or hide behind a layer of clouds. It's just so light and comfortable – there aren't any downfalls in picking this lid out off the shelf when the boss says we're heading out to test some bikes. Even compared to a lot of much more expensive helmets, the i70 has a really good, quality feel about it, with a lot of the hallmarks of a top-tier helmet, but at an affordable price.
The ventilation works superbly well, with the two big top intake vents at the forehead, and another in the middle of the chin-bar, as well as the two exhaust ports on the back of the helmet. Pull out the removable (and washable) internal liner and you can see the large 10mm wide airflow channels, designed to keep your head nice and cool even on the hottest days. Yep, coming into summer, I know I'll be getting a lot more use out of this helmet.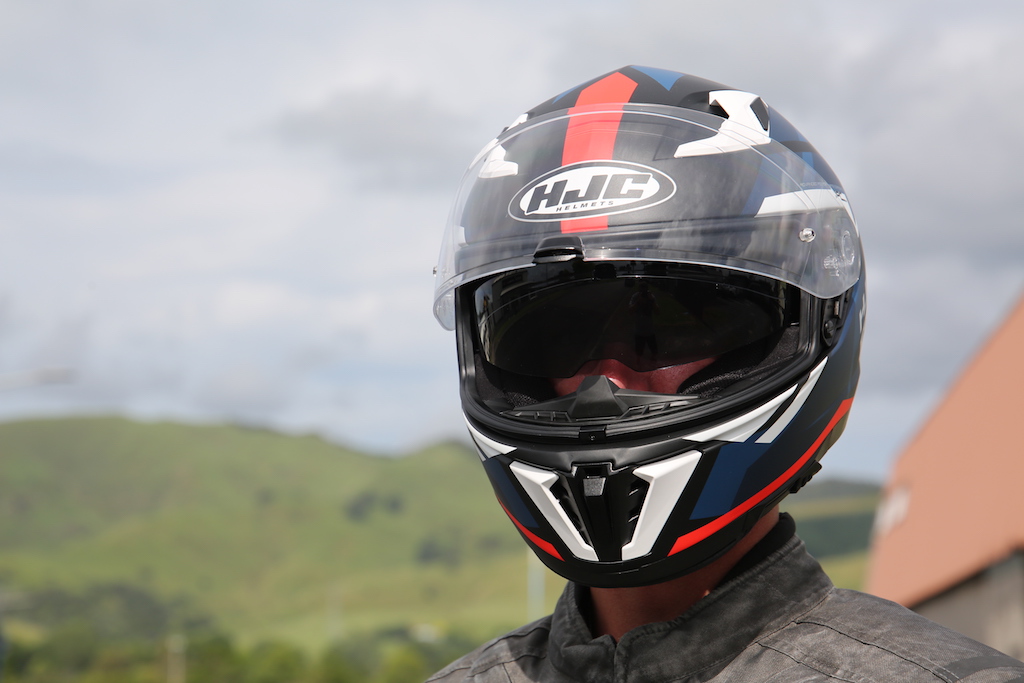 Externally, the cool white, blue and red 'Elim' graphic still looks awesome and cleans up quickly and easily after getting covered in bugs and road grime with just a wet cloth. The strong visor detents and hinges are still just as good as ever, too. Another feature I do like is the quick-latch chinstrap, meaning it cinches up quickly and easily – and no double-d rings to fight with! The cable-operated internal visor mechanism still functions exactly as prescribed, and I've gotten used to finding the small toggle quickly and easily, tucked into the left jawline. In fact, the helmet still looks and works like brand new, you wouldn't think we've been using it for nearly 10 months now!
Tester: Scott | Distributed By: Motogear | Price: Solid $339, Graphic $449, The Flash (DC Comics) $499 | Check it: www.motogear.co.nz