Indian Motorcycle New Zealand will be attending the 2019 Burt Munro Challenge in Invercargill from the 6th – 10th February. 
Lee Munro will be riding the Spirit of Munro on Oreti Beach in a tribute to Burt Munro who tested his Indian Scout on the same sands. The Spirit of Munro is a highly modified Indian Scout Streamliner developed specifically to run at the Bonneville Speed Week that has been transported from the USA specifically for the Burt Munro Challenge. Lee will be riding alongside several special motorcycles, including a replica of Burt Munro's legendary record-breaking Indian that was built for the movie The World's Fastest Indian.
Indian Motorcycle will be transforming a section of E-Hayes & Sons (Hammer Hardware) into an Indian Dealership during the Burt Munro Challenge, selling a great range of Indian Motorcycle apparel and featuring a number of Indian Motorcycles on display, available for test rides in limited numbers.
The highly anticipated 120hp, Flat Track inspired Indian FTR1200 S will be on show at E. Hayes & Sons during the event, the only FTR1200 S in the Southern Hemisphere.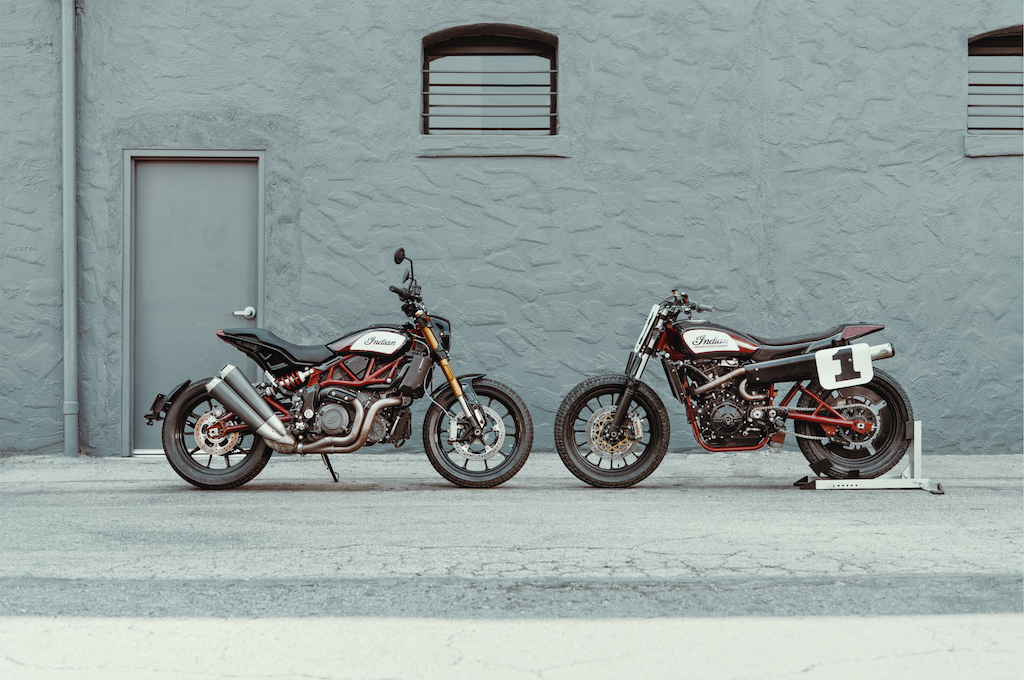 Indian Motorcycle NZ will also be putting together a VIP event on Friday 8th February that will feature a talk from special guests, Lee Munro and Gary Gray (VP of Racing, Technology and Service for Indian Motorcycle USA). Their talk will feature the trials and tribulations of developing the Spirit of Munro Indian Scout Streamliner as well as their attempts to break into the infamous 200mph club at previous Bonneville Speed Week events. The Spirit of Munro which Lee raced at Bonneville and the highly anticipated Indian FTR1200 S will be on display at the VIP event.
Gary will also be discussing the behind the scenes story of the all-conquering Indian Wrecking Crew that has dominated American Flat Track racing for the last two years on the Indian FTR750 and lead to the development of the all New Indian FTR1200 S.
John Munro, Burt's son, will also be attending the VIP event and will be auctioning off a limited edition numbered Burt Munro sterling silver ring. This ring is number 035, Burt Munro's race number and is limited to just 184 rings, the speed record Burt clocked at Bonneville.
All proceeds from the sale of this ring will go to Riverton Coast Guard.