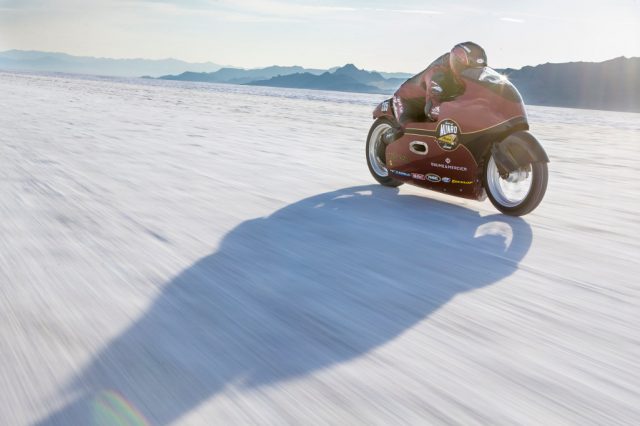 Indian Motorcycle celebrates Burt Munro's legacy and the 50th anniversary of his record speed run at the Bonneville Salt Flats 
Last weekend the team at Indian Motorcycle kicked off the 69th annual Bonneville Speed Week by paying tribute to the 50th anniversary of Kiwi motorcycling icon Burt Munro's historic land speed record in grand fashion.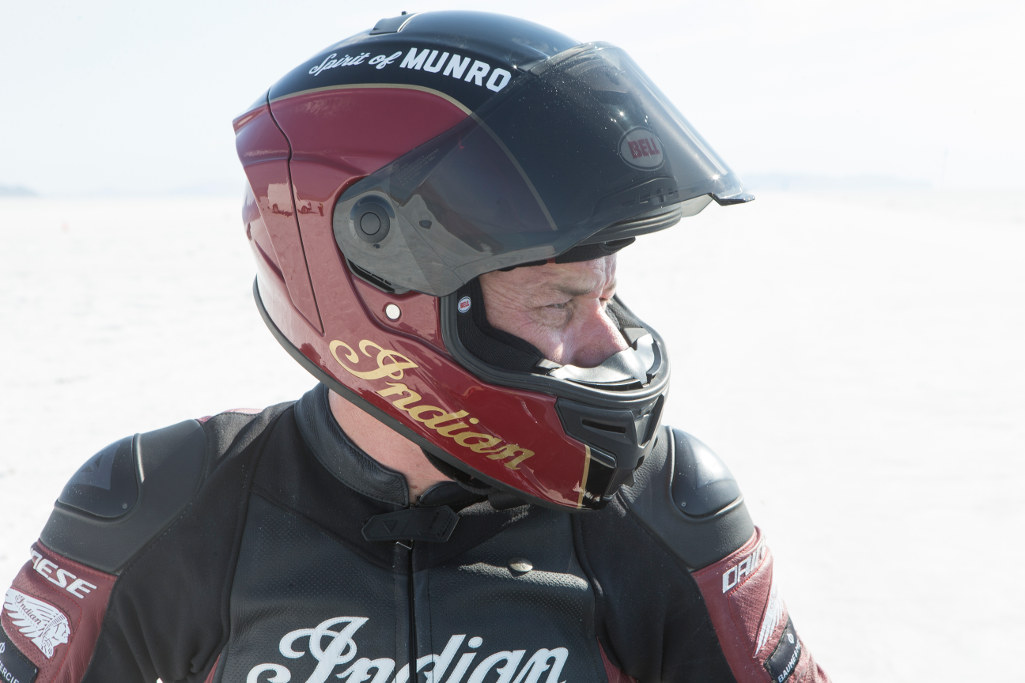 Burt Munro's great nephew, Lee Munro, made commemorative land speed runs at Bonneville on the modified 2017 Indian Scout appropriately named the "Spirit of Munro Scout" exactly 50 years to the day since Burt set his historic under-1000cc world record run on his 1920 Scout Streamliner in 1967.
Indian Motorcycle teamed up with Kiwi road racer Lee Munro, Burt Munro's great nephew, to celebrate the 50th anniversary and make some tribute runs. A team of engineers worked nights and weekends to create and refine Lee's "Spirit of Munro Scout, a modified and partially streamlined 2017 Scout. The team's goal was to match Burt's land speed record of 184mph to fully pay tribute to his run. To qualify for Bonneville, Lee achieved his speed licenses through runs at El Mirage Dry Lakebed in California and even secured a land speed record of 186.681mph in the MPS-G (Modified Partial Streamliner) 1350cc class during his rookie run and surpassing the team's original goal.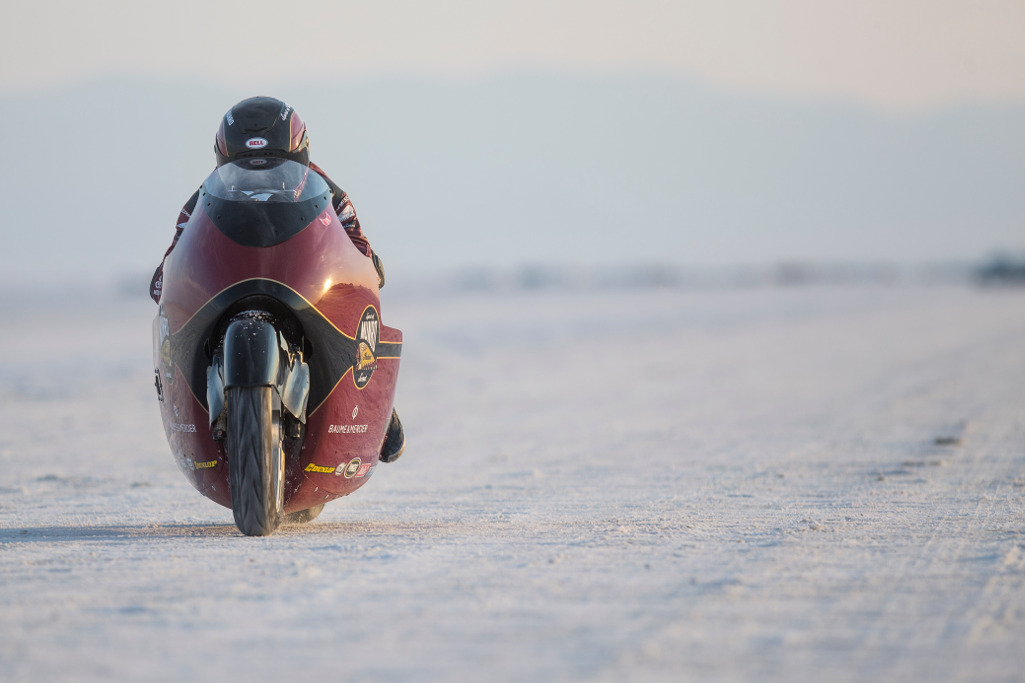 Entering Bonneville, the team's new goal was to reach the 200mph mark. However, Lee's runs proved to be a battle against the elements.
He made his first two runs on the five-mile short course, resulting in his top performance of the weekend of 191.28mph and an unofficial run due to timer technical error.
The following day, Lee and the team made gearing changes and took the modified 2017 Indian Scout out on Bonneville's nine-mile long course. Unfortunately, high winds and rough overall conditions hindered them, resulting in 186.41mph in his lone run of the day.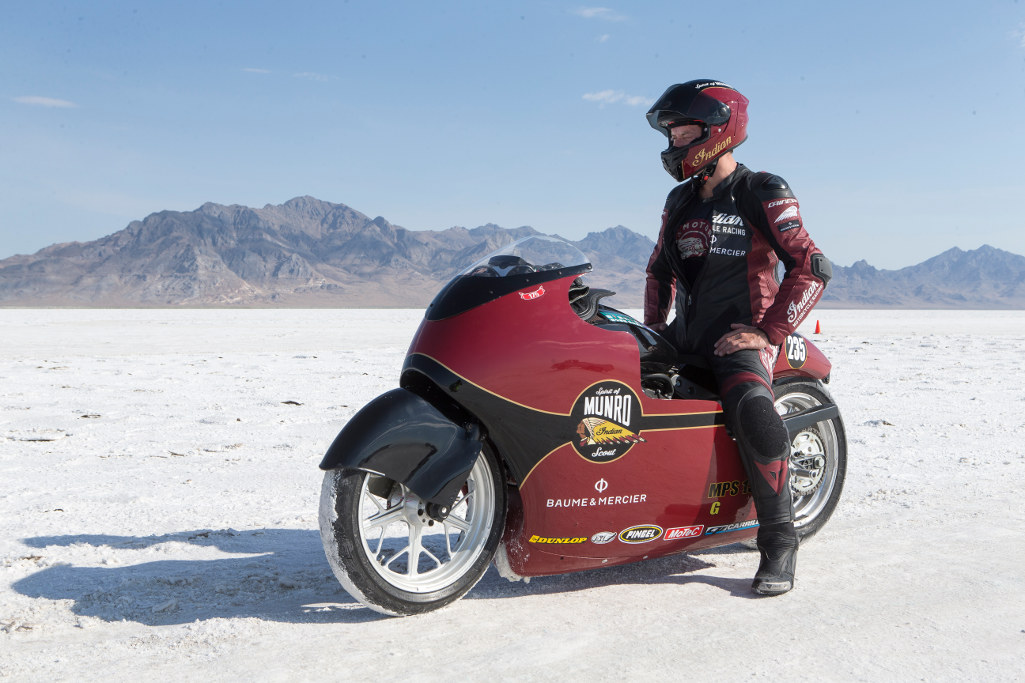 On Monday, the team took another attempt on a newly routed long course, yet rough surface conditions forced Munro to exit his run before completing the timed section.
"It was my greatest honour to represent Indian Motorcycle in such an incredible tribute to my great uncle on this historic 50th Anniversary," said Lee Munro. "We may not have had the results we were after, but piloting a modified Indian Scout on the same salt as my great Uncle Burt will forever be one of my most-cherished experiences. I looking forward to future runs and more success with my teammates and friends at Indian Motorcycle."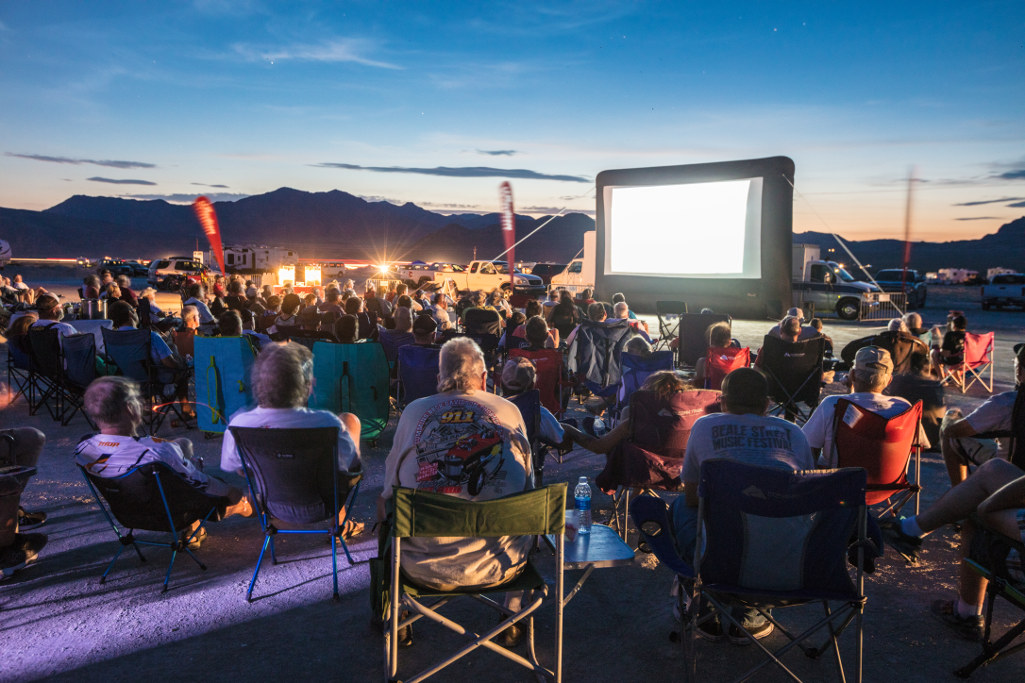 Indian capped off the weekend with something that had never been done before – a moonlit screening of The World's Fastest Indian under the desert sky for the Bonneville Speed Week campers. Looking at the pics, we wish we were there, popcorn in one hand, a cool beverage in the other.
Local Commemoration Beach Race Cancelled
Back home in Invercargill and the Southland Motorcycle Club have announced that due to low registration numbers the planned commemorative beach race on the 26th August 2017 to mark 50 years since Burt Munro's record, has regrettably been CANCELLED.
The street parade will now be moved from Friday to Saturday 26 August kicking off at Classic Motorcycle Mecca at 10am. The bikes will parade through the town at 12:30pm and finish up at E Hayes and Sons (Where Burt's 1920 Indian Scout resides) with a BBQ lunch. All riders welcome.