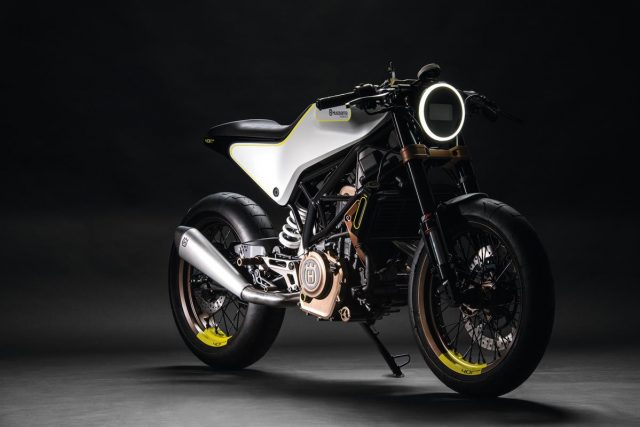 Husqvarna Motorcycles has announced that KISKA GmbH, the Austrian design house behind the very cool Husqvarna VITPILEN 401 Concept has won a coveted Gold Clio Award.
The Clio Awards are an annual award program that recognizes innovation and creative excellence in advertising, design and communication, as judged by an international panel of professionals. The 401 concept designed by KISKA was named winner of the 2016 Gold Clio Award for Product Design in the category Vehicles.
The award itself looks like a cross between a Golden Globe and an Oscar and will no doubt look good inside the KISKA GmbH awards cabinet in Austria.
When it came to designing the VITPILEN 401, KISKA tapped into the more than a century-long tradition of Husqvarna Motorcycles to create a radical looking bike that has a distinct cafe racer vibe and modern aesthetics, yet maintains the single cylinder engine layout Husky is known for.