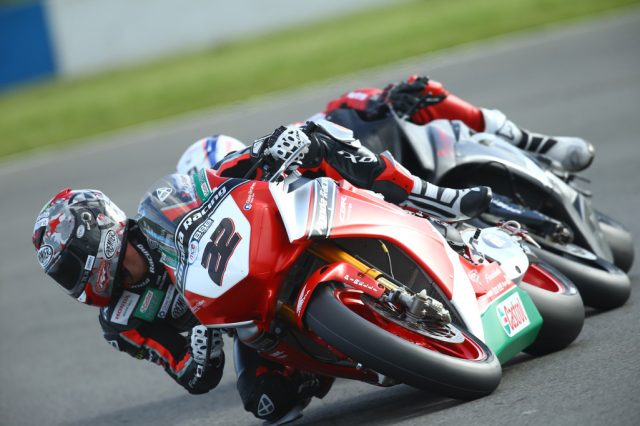 It may be the newest superbike to line up on the grid, but that didn't mean that the new Honda Fireblade wouldn't have some teething issues in its first race in the British Superbikes.
The 2017 MCE British Superbike Championship kicked off at Donington Park over the weekend and saw the Honda Racing team get to work with the all-new Fireblade in its debut British race weekend. Riders Dan Linfoot and Jason O'Halloran struggled in the early sessions, but with the sun shining over the Leicester circuit, both races saw big improvements for the Honda team on race day.
After a difficult start with challenging weather conditions and the team still developing the new Fireblade machines, Linfoot and O'Halloran both had a strong opening race, slashing seconds off their practice times. Getting a good start off the line, both made up places during the opening laps and continued to improve throughout the 20-lap race. The O'Show eventually crossed the line tenth with Linfoot hot on his heels in 11th.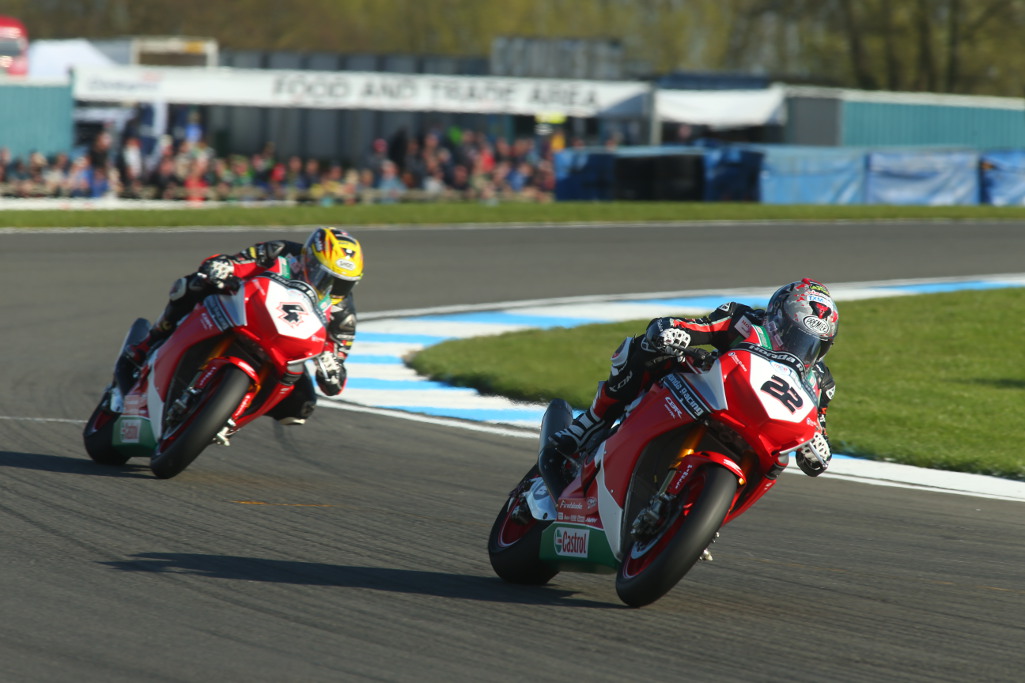 Race two saw Linfoot get a flying start and by the end of the first lap had made up four places and was sitting 12th. By mid-race the Yorkshireman had tracked down the top-ten, but it wasn't long before team-mate O'Halloran made his move and the pair traded places. Making his way through the field after an unlucky start, the Aussie set his sights on another tenth place finish and swooped in on Linfoot.
With the two Hondas neck and neck for some time, O'Halloran took the advantage and continued to hold the tenth place spot until he crossed the line. Meanwhile Linfoot who struggled with rear tyre chatter towards the end of the race, crossed the line 12th.
The team will now look at the data collected from the weekend and will start working on the Fireblades in preparation for the next round of the championship, which takes place at Brands Hatch on 15-17 April.
Standings after Round 1    
1          Leon HASLAM             50        JG Speedfit Kawasaki
2          Luke MOSSEY             31        JG Speedfit Kawasaki
3          Christian IDDON         29        Tyco BMW Motorrad
4          Josh BROOKES           29        Anvil TAG Hire Racing
5          Glenn IRWIN              26        Be Wiser Ducati
6          Peter HICKMAN          21        Smiths Racing
7          James ELLISON          21        McAMS Yamaha
8          Jason O'HALLORAN     12        Honda Racing
9          Davide GIUGLIANO     10        Tyco BMW Motorrad
10        Dan LINFOOT             9          Honda Racing