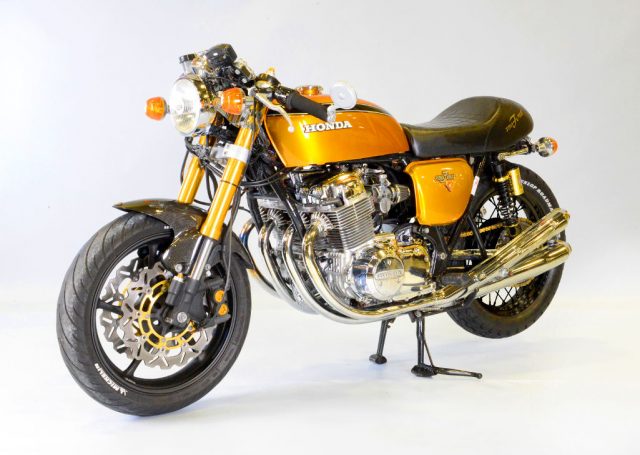 With a lifelong interest in design, it didn't take long for this Warkworth local to discover he could turn his artistic flair into making some very special bikes…
Words: BRM | Photos: Erin Hearne
Erin has worked in design his whole professional life, specialising in both product design and graphic design. Now running his own company, Positive Design Agency in Auckland, his day job sees him designing custom displays for the retail environment. We caught up with him at the National Motorcycle Show in August, where he had a rather special Honda on display in the custom arena.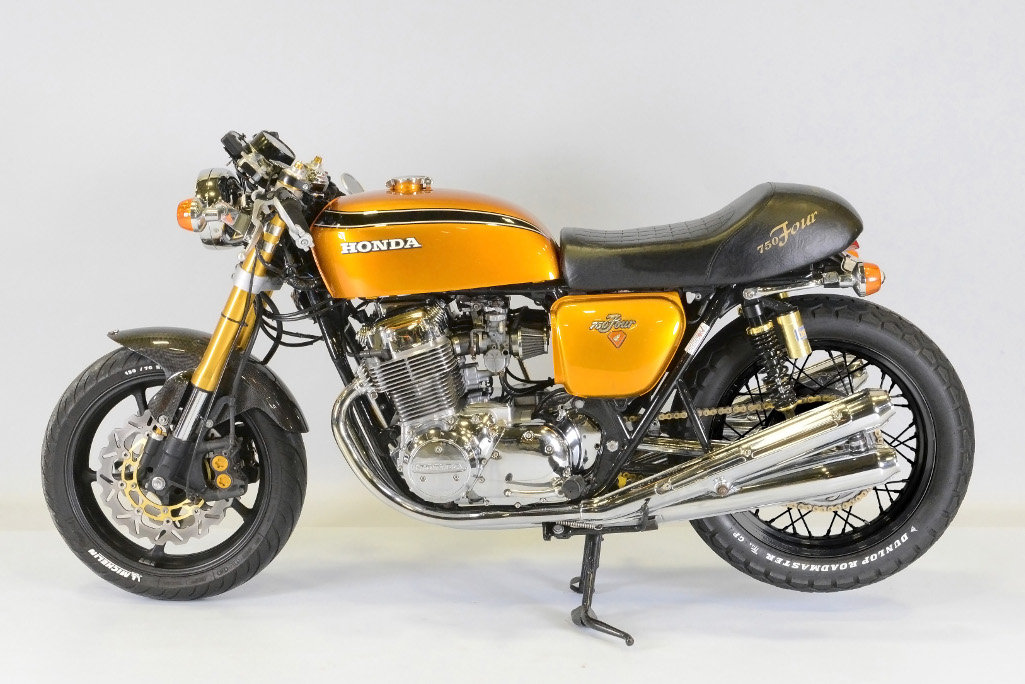 But Erin's story began over the ditch, where Erin is originally from (although we didn't give him too much grief about that…). "In March 2014, my family and I relocated to Warkworth from Sydney. I had been running my own business in Sydney, much like I am here, but I was also building café racers on the side in the quiet design times… design can be a bit seasonal at times… we had also lived between Christchurch and Auckland from 2005 to 2009, but work commitments returned us to Australia for a few years in between our permanent move here in 2014."
Erin's passion for bikes goes back to his childhood, where he admits he "was obsessed" with them. "Bikes have always been a part of me, and I would not be the same without two wheels under me," a sentiment most of us can understand. "When I was 6, my family went to a farm stay holiday, and I rode a motorcycle for the first time…a CT90 Postie bike. Unfortunately, my parents did not share my passion, as they hated motorbikes. So, even though we had the space, I was stuck with my pushbike. But I loved my pushbike, as it gave me freedom to escape and ride and exercise and see friends and cruise around – I just loved the feeling of riding."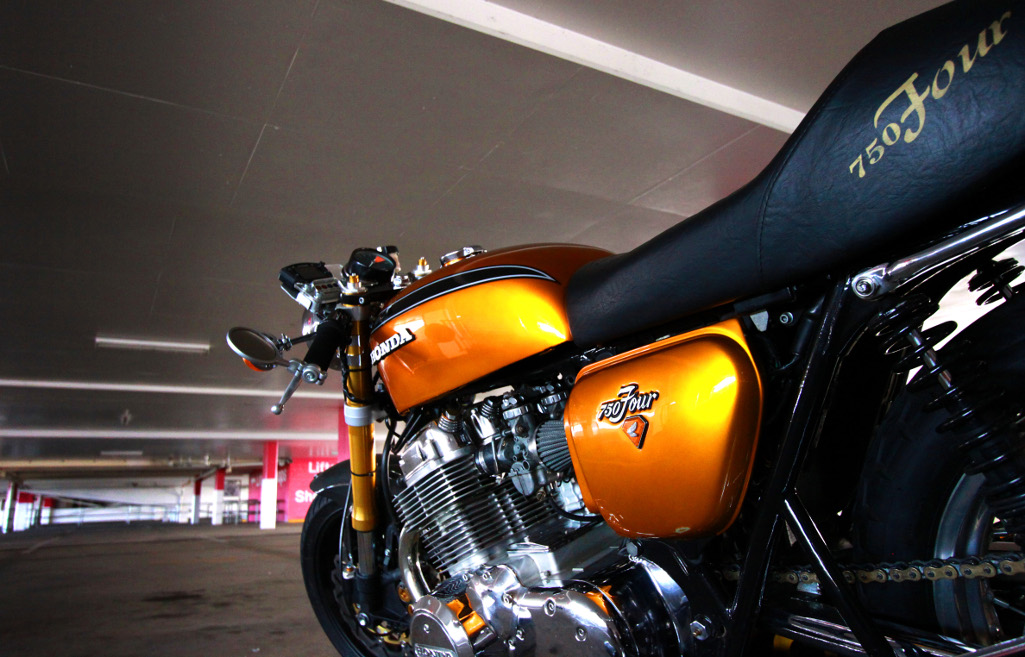 After many years in the barren motorcycle wilderness, there was a stroke of luck! Someone stole a bike and dumped it on his parents' property. The cops came and took it away, but no-one claimed it, so he got this broken down piece of crap old Honda XL250, which he promptly fell in love with. "It took a lot of work and then she was up and running, carrying me all around the forests near my home." At this point, Erin's parents really had no choice but to accept motorcycle riding was a part of his make-up, which continues to this day.
And so began a long relationship with motorcycles, including a series of XR250s, KTM520, Honda XR650, VTR1000 Firestorm, Yamaha YZ-F1000, Harley Nightrod and Honda SP1 and that's before he starts counting the classics he's built, as well, which include the '72 CB750, '74 CB750, '81 CB900 and '81 XV750.
"The change of direction into older bikes basically came about because I was riding too fast on the street," explains Erin, something many today are finding due to the increased policing on our roads. "That's what prompted the purchase of the '72 CB750. I wanted something I could ride and enjoy, but not have to push to 200km/h plus just to get a thrill. Maybe I was growing up, but I doubt it!"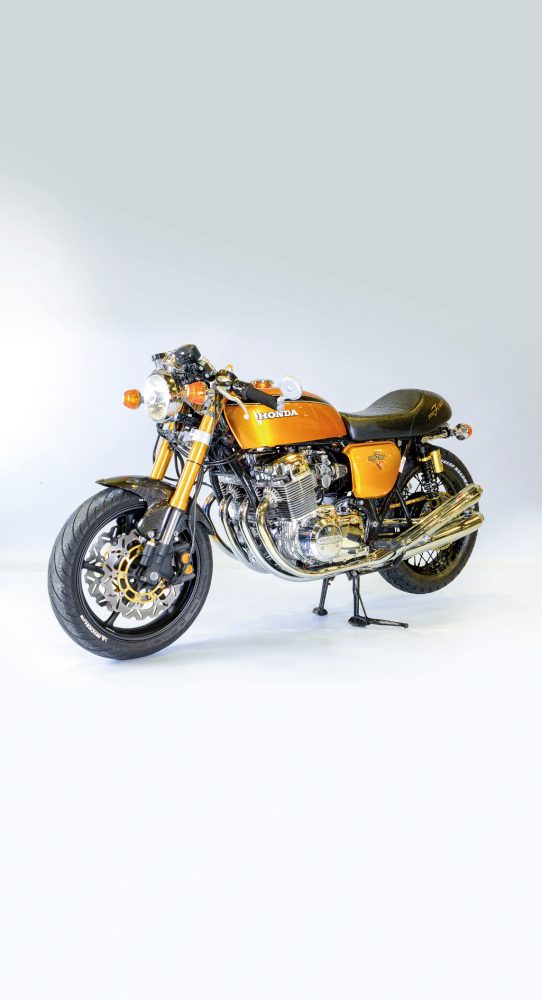 Erin found the CB750 on eBay when he was living in Sydney in 2012. The bike was in Adelaide, so the price being right, he hitched the trailer on and drove 3500km round-trip in two days (we don't appreciate how lucky we are in NZ…). The first thing was to get the old girl running, as it had been sitting in a shed in Adelaide for years, so basically Erin had a semi restoration on his hands to begin with just so he could ride it. But the end result was less than impressive.
When Erin began riding it, as much as he loved it, he quickly discovered the brakes were just absolute piles of junk. An application to stop had to be written in triplicate, sent to the brakes, confirmed, attempted and then passed in as another failed attempt with his heart in his mouth. He was aware the disc brake front end was an improvement over contemporary drum brakes at the time, but compared to multi-pot twin disc brake setups on the modern bikes he was used to, the result was frightening.
He looked into a twin disc conversion, but the cost and engineering was considerable, and essentially the same as a full front-end swap, which is the path he chose, and so began the process. "I couldn't be happier with the R6 front end. It looks cool, handles really well, and stops the bike superbly with confidence every time. The original brakes could never be trusted to perform an emergency stop, or brake hard enough to tip into a corner safely, so I am very pleased with the result."
It was this bike build that then began Erin's journey into multiple customisations, and he actually started building them full-time in Sydney for about 12 months. "Every bike I built sold used the same formula as this one – R6 front-end, Öhlins rear shock, chopped down, clip-ons, carbon, nice little seat, digital dash etc. "That was my signature look you could say. But they rode beautifully, too…"
But Erin still kept his original 750 Four custom and now has a classic bike that he can open up the taps on, which stops, handles and also garners admires wherever he goes. "To say I love this bike would be an understatement. I always need 10 minutes up my sleeve to be ready to have a chat with an admiring enthusiast whenever I stop -people seem drawn to this bike. I guess you could say it's a bit of a love affair."
Now that he's settled in NZ, Erin's plan is to build more, but he's aware the market isn't quite the same as in Australia. Although, the interest is increasing in café racers, so that's a good thing and events like the DGR are great for building the local fan base and awareness of all things café racer.
We can't wait to see his next project.