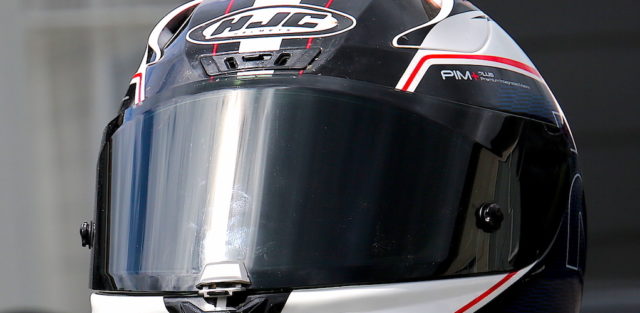 I've had this HJC helmet for a couple of years now and it's still one of my favs. The RPHA 11 range are at the high end of HJC's helmets which is obvious with the quality and features of the lids.
First thing to notice is that I needed to go a size up to fit the HJC, so this is an extra-large when I would normally take a large. The interior is snug, which means it makes a good seal around the bottom of your head which helps keep wind noise down.
The interior is also really plush, making it a comfortable helmet to wear on long trips despite it also being suitable for wearing on the track. The visor mechanism works well although you need to get used to the lock at the front in the middle instead of the usual left-hand side.
A Pinlock visor is included, with the double-glazing feature meaning there's no worry of steaming up on a cold morning or when you're getting hot and steamy on a racetrack.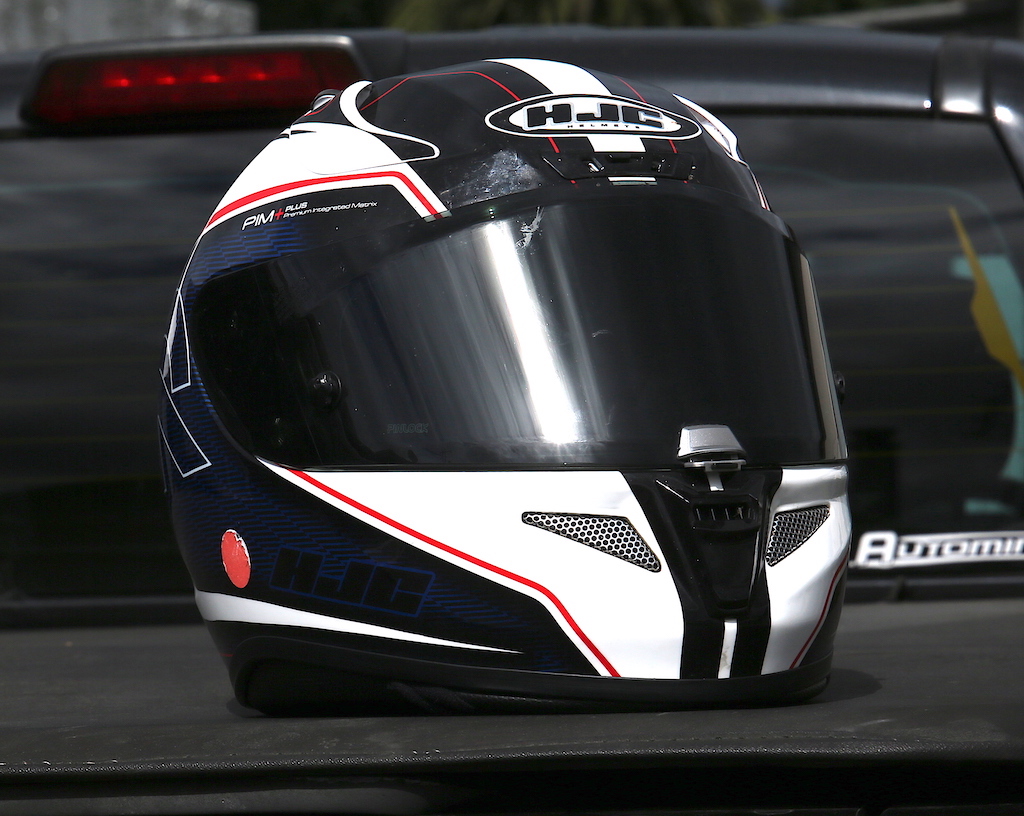 At 1300grams the HJC is light, meaning there's less weight to carry on those long rides, which combined with the aerodynamic shape makes it a great helmet for keeping fatigue low.
An emergency release system means the Ambulance crew should be able to get the helmet off without troubling your neck should it all go wrong, although the wide eye port should let you see any trouble coming and enable you to react.
Whenever I put the HJC back on I instantly remember how much I like this helmet. Quiet, comfortable, good looking and light; the RPHA 11 ticks all the boxes for a helmet in this price bracket. It's just a shame they don't do this graphic anymore as I think it looks the bomb.
The HJC RPHA 11 comes in a range of different graphics, including the Limited Edition 'Lightning McQueen' and 'Boba Fet' styled colours.
Tester: Paul | Distributed by: Motogear | Price: $799 | Check it: www.motogear.co.nz