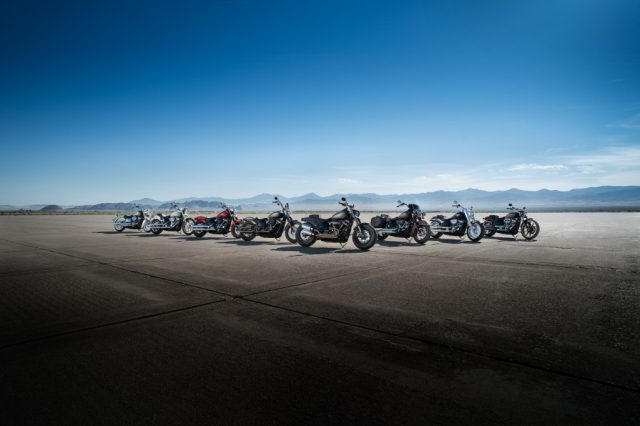 Harley-Davidson 2018 Softails Launched in California
With the announcement that Harley-Davidson are looking to gain an additional 2million customers while launching 100 new models in the next 10 years, the legendary – and usually quite reserved – American motorcycle manufacturer has certainly set themselves an ambitious target. For all the details on all Eight new Softails, make sure you grab BRM Issue 161, in stores September 25.
Words: Paul Lance Pics: Harley-Davidson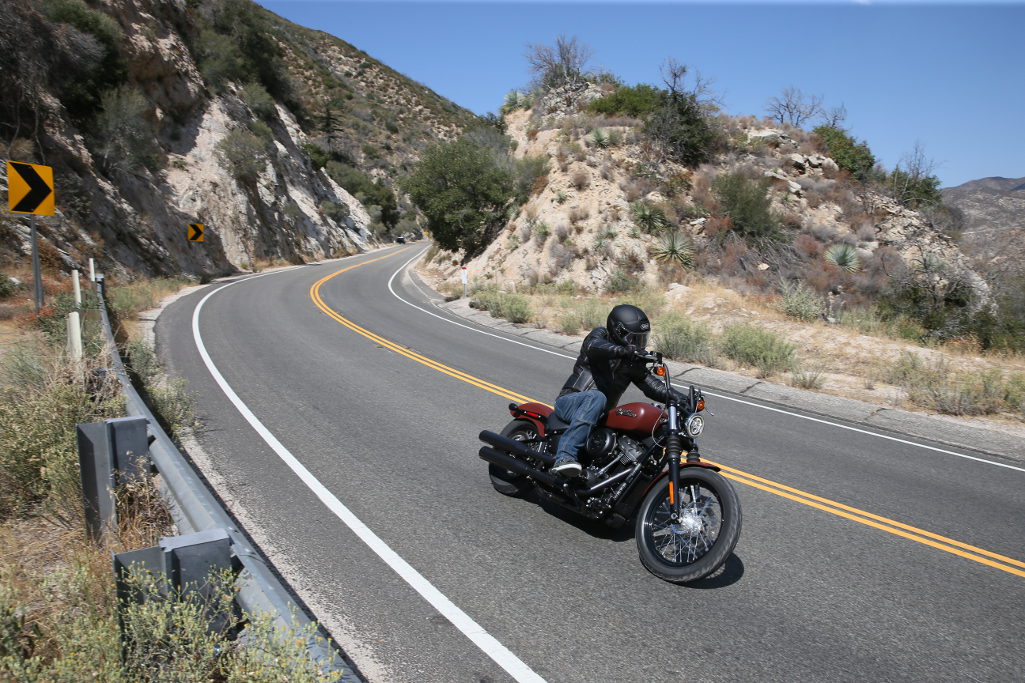 Swooping through a long sweeping corner in the hills above San Bernardino, California, I still couldn't believe there wasn't anything scraping on the road. Harley-Davidsons aren't known for their cornering performance, but with the test route for the recent 2018 Softail launch taking in some of the most perfect, winding roads I've ever ridden on, it was plainly obvious that there have been big changes to the iconic Harley-Davidson range.
Virtually All New
Despite retaining the same overall look, it's pretty much all new in the Softail range, with upgrades to the suspension, engine and frame combined with a drop in weight and a rise in power. There's no denying the new improvements have made them vastly improved motorcycles, with the new Softails easily the best performing standard Harley-Davidsons we've ever seen from the Milwaukee team.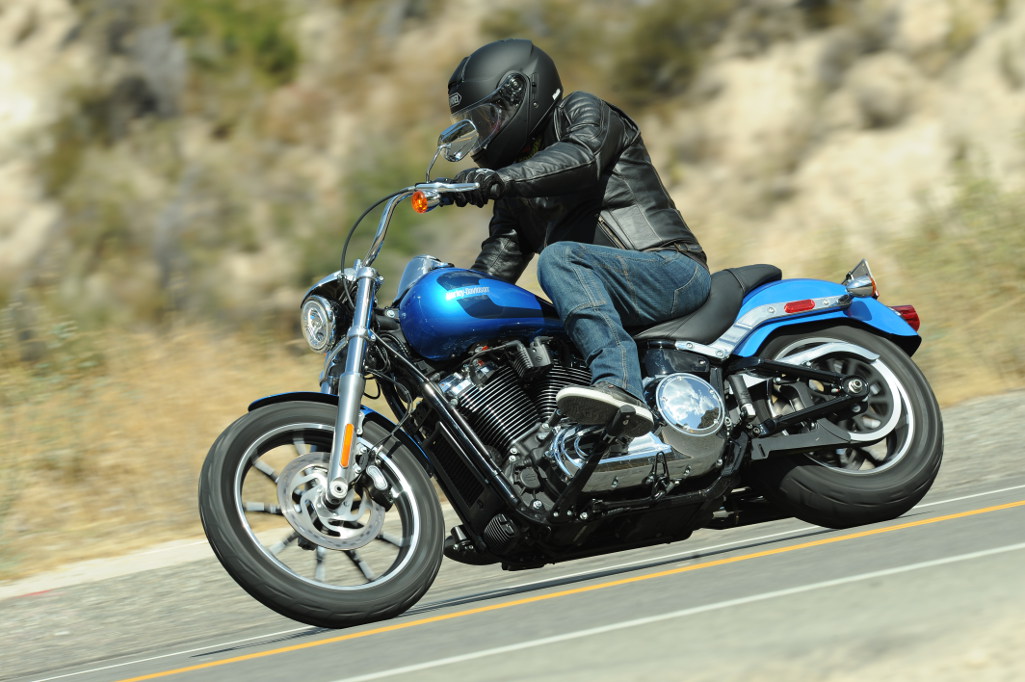 The Softail range mimics the "hardtail" look of yesteryear, a time where many bikes didn't have rear suspension. That sort of feature wouldn't be acceptable on a modern motorcycle, so to retain the look H-D produced a bike which cleverly hides the spring at the back. For 2018, that's seen a monoshock positioned underneath the saddle, which not only makes the suspension easily accessible if you want to firm it up and put a pillion on the back, but also attaches it to the back of the new chassis which has made massive improvements to handling. With the rear suspension still hidden albeit in a different location and using a vastly improved system, it meant H-D could not only retained a bike with clean, uncluttered lines, it also means you don't need to visit a chiropractor after every ride.
The Softails, according to Harley-Davidson, are "built to unleash more kinds of riders," and with eight variants of the range all designed to appeal to a different style of rider and type of riding, they've made a good start at reaching their 2million rider target. The Heritage and Deluxe are excellent touring machines for those wanting to cruise in style and comfort, while the Low Rider, Slim and Street Bob are the ideal building blocks for riders who want to personalise their machine. Harley-Davidson are masters at producing an endless range of additional parts and there's already a vast array available for the new Softails.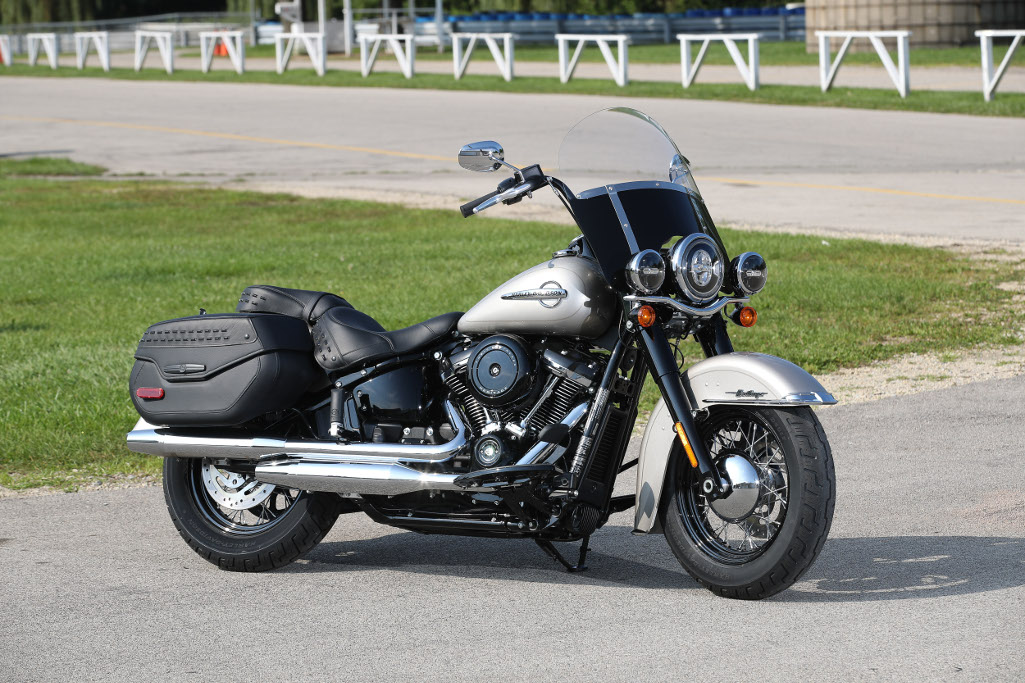 And finally there's the Breakout, Fat Bob and Fat Boy, which can be regarded as the villains in the bunch. Big tyres, raked out forks and heaps of attitude could only be improved by a set of loud pipes, although just remember the neighbours when you're heading out on a Sunday morning to blow out the stresses from the week.
Big Goals
A target of 2million new customers in 10 years sounds pretty far-fetched, but then there's no underestimating the reach of the Harley-Davidson brand. It's recognised worldwide, yet realistically they're currently only producing motorcycles for a small cross-section of the motorcycling community. Dirt bikes, sports bikes, adventure machines; there are plenty of segments that the H-D brand has yet to touch. With the Softails, they've begun the process by taking one of their most traditional ranges and expanding the reach to riders who wouldn't normally consider buying a bike from them. And with such a huge advance in the space of one model year, it's obvious that the Milwaukee team are serious about reaching this goal. We can't wait to see what their next step is.