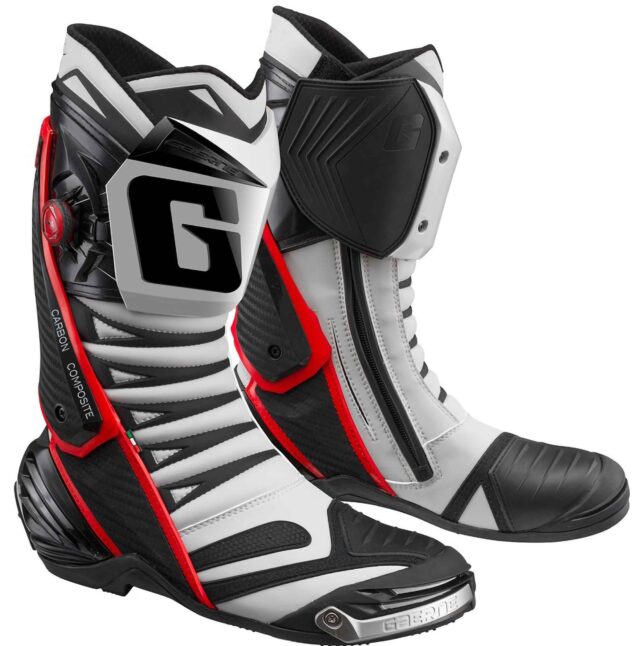 Pic: Phil Smith (Clmintiepix)
Tester: Paul | Distributor: Whites Powersports | Price: $849 | Check It: www.bits4bikes.co.nz
Your feet are a vulnerable part of your body when riding a motorbike, so having the best possible boots protecting them is a must.
Did you know that your feet make up just over 25% of the entire bones in your body? That's an awful lot of bones that are well worth protecting, I reckon! And with three days booked at the last hurrah California Superbike School at Pukekohe Motorsport Park, I decided it was time for a boot upgrade.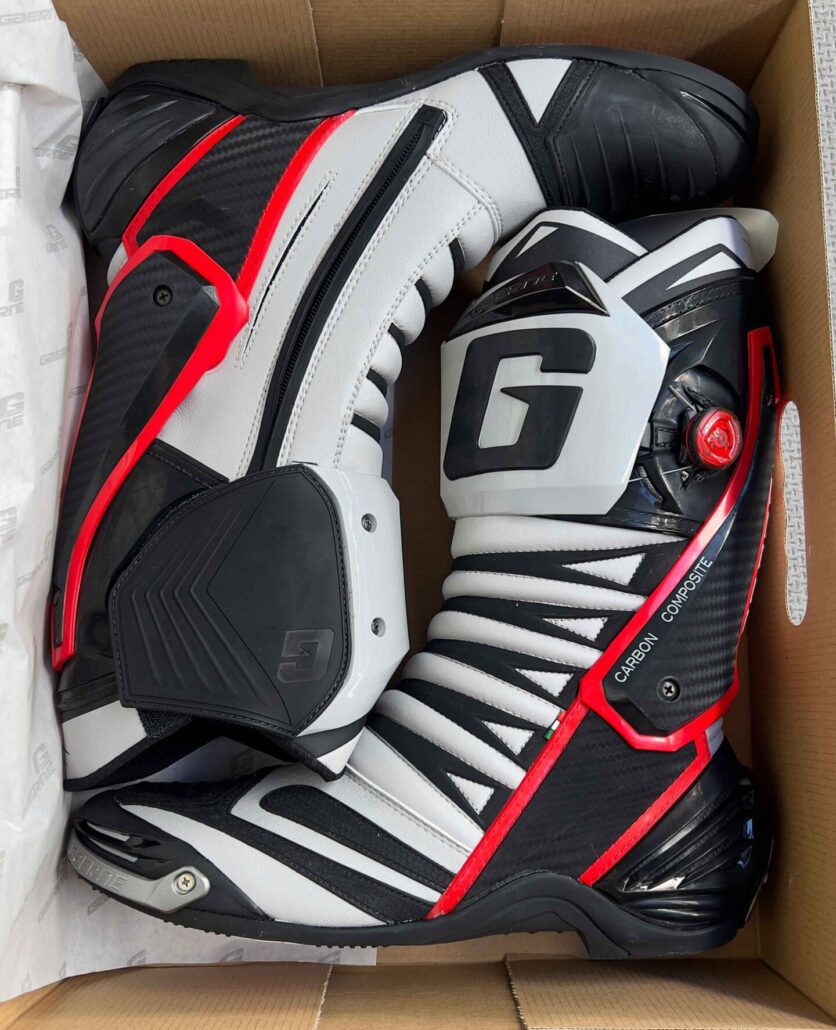 The boots I chose are Gaerne's latest evolution of their excellent GP1. And it was obviously a good choice as there were a decent number of other riders also wearing them as I wandered out for the morning's briefing.
The GP1 is the latest in a long line of boots from the Italian manufacturer, with every trick they've learnt from making motorcycling boots for over 50 years all combined into this new model. And they reckon it's the 'ultimate racing boot'.
For starters, they look pretty trick, which obviously gives it a massive tick. The styling is quite unique with the angles on the front, but it's the lashings of carbon that really tickled my fancy. Yep, it's not just your helmet and your bike that benefit from this strong and ultra-light material – your boots can too. And I can honestly say after slipping them on for the first time that the lightness is incredible.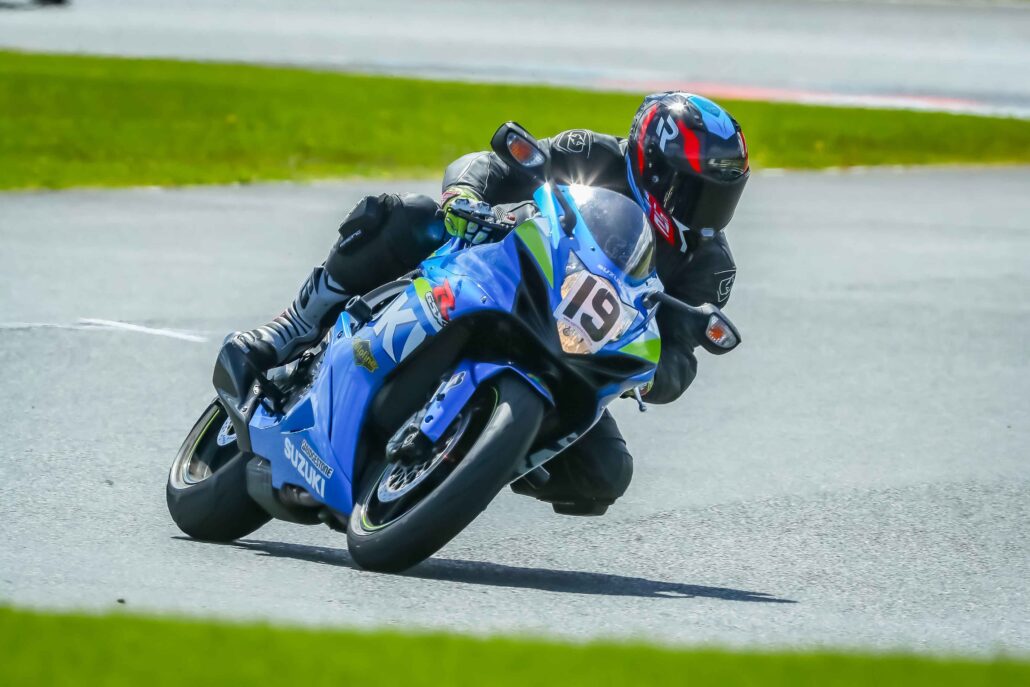 The carbon composite is attached using a unique floating system that allows your ankle to move naturally but won't allow it to twist, with the design limiting the chance of hyperextension. There are additional external polyurethane protectors for more impact protection, and there's even some shock-absorbing through the heel and the insole. An adjustable calf closure system meant I could easily get my leathers tucked into the top and then adjust the boots for the perfect fit, while an elastic insert on the zipper made it easy to pull the zip up.
Other features include magnesium sliders and a set of grip guards on the inner calf and heel area to assist with gripping the bike while also protecting you from heat. And the inner lining is breathable, which I was grateful for after three hot days on track. Frankly, these boots simply drip with protective features, which is exactly what I wanted for so much track time.
I'm a big bloke to be riding a GSX-R600, so flexibility is a must. I was therefore really pleased to discover the GP1s not only allowed me to get my feet up into position with ease but they were also comfortable to wear all day on the track. And they were super-light, which all helps to reduce fatigue. And it's that comfort which means they will now be my go-to boot for wearing on the road as well.
If you're looking for a new set of race boots this summer, head to www.bits4bikes.co.nz and search for Gaerne GP1.