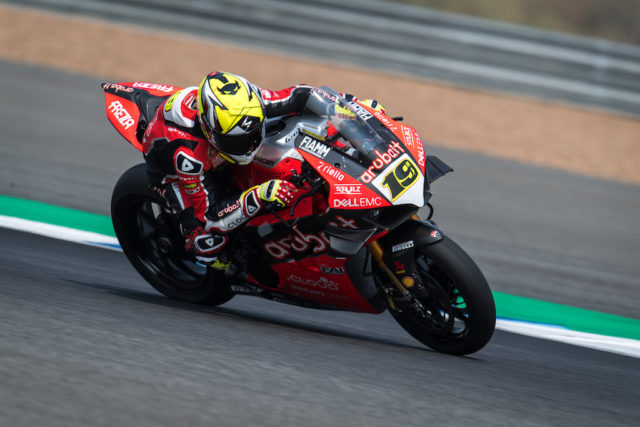 The Aruba.it Racing – Ducati team heads back to Europe for Round 3 of the Superbike World Championship at the MotorLand Aragón circuit in Spain
Following the opening two overseas rounds in Australia and Thailand, the 2019 Superbike World Championship has arrived in Europe for the third event of the season – the Aragón Round – which takes place this weekend from 5 to 7 April at the MotorLand circuit, located around 100 km from Zaragoza.
This weekend, all eyes will be focussed on the 34-year-old Spanish rider from Talavera de la Reina, Álvaro Bautista, who with his results is rewriting the history of the World SBK championship. Since his debut in the production-based racing series, the Aruba.it Racing – Ducati team rider has picked up a total of six wins in six races, one pole position and four fastest laps on the brand-new Panigale V4 R. Bautista will be racing at MotorLand for the first time in Superbike in front of his home crowd, and arrives there with a lead of 26 points over his closest rival, Rea on a Kawasaki.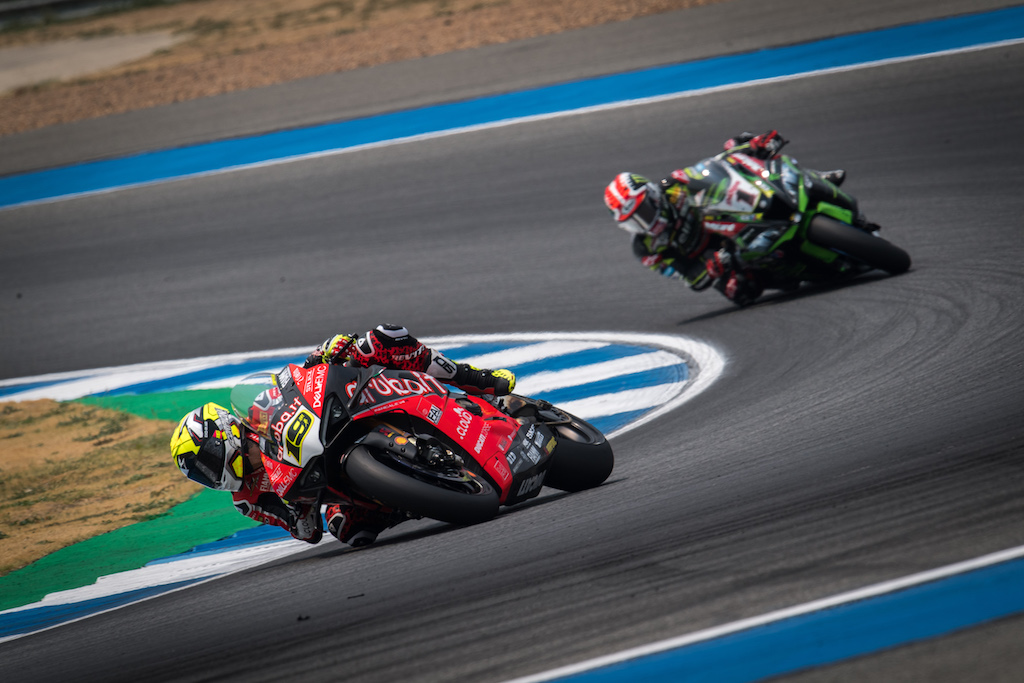 A lot is also expected from his Aruba.it Racing – Ducati team-mate, Chaz Davies, after a rather complicated start to the season. The 32-year-old Welshman has an excellent record at MotorLand Aragón, with seven wins to his name on the challenging circuit, but at this early stage of this season he has only notched up 18 points. In any case, Chaz showed some good potential in the Buriram races and in the pre-race test at Aragón, and he will tackle this upcoming weekend intent on turning his season around and fighting for the podium.
The Aruba.it Racing – Ducati team will take to the track on Friday at 10:30 CET for the first free practice session, while the weekend programme will see Race 1 held at 14:00 on Saturday and the Superpole Race at 11:00 on Sunday, followed by Race 2 at 14:00.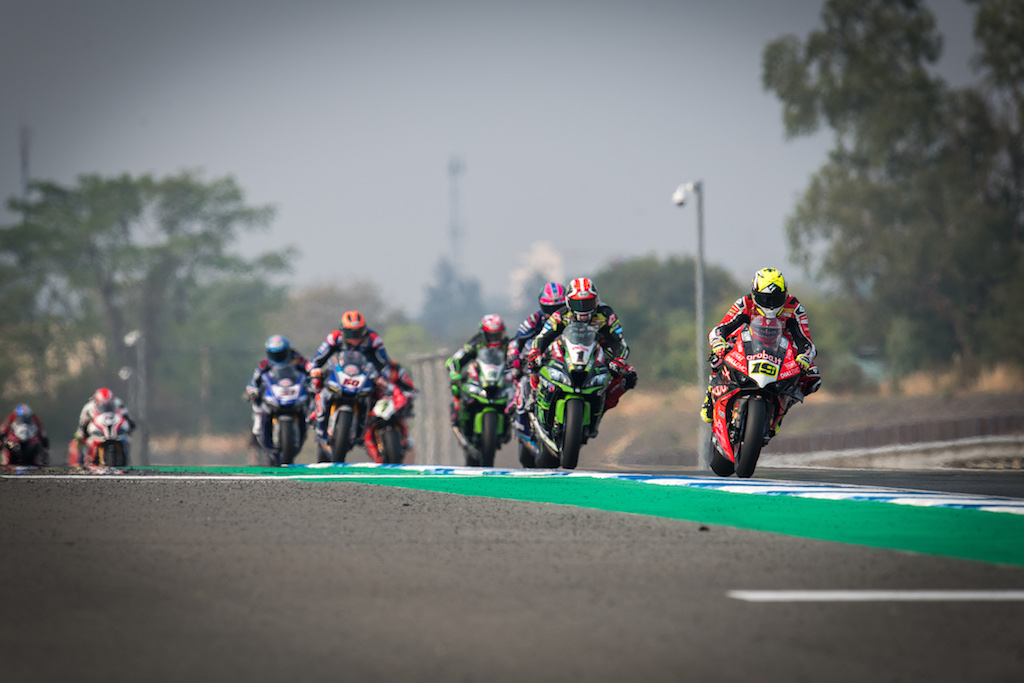 Álvaro Bautista (Aruba.it Racing – Ducati #19) – 1st (124 points)
"After Thailand we had some time to rest before my home race and I'm looking forward to it because I want to enjoy my WSBK championship round with all the Spanish fans. I think that six wins in a row for sure has helped to make Superbikes in Spain more well-known and I'm happy because I feel I'm contributing to the growth of the championship, but this obviously means there are more expectations for my home round. Even though we did a positive test here, Aragón will be a new track for this bike, but as always I will try to be focussed. The target is exactly the same, we must work to get the bike as competitive as possible and then we will see what happens."
Chaz Davies (Aruba.it Racing – Ducati #7) – 11th (18 points)
"I wouldn't go as far as to say that the Aragón round – given my seven wins here – is a track where it's all going to come together, because it's not as simple as that. For sure it's a track which on paper is better for me and this could help to mask some problems, but we still have to continue to work hard to find the best possible set-up. We did two days' testing immediately after Buriram which was quite good, so now I'm going to Aragón to confirm the progress we've made so far and make another step forward because, as Alvaro continues to show, the potential of our bike is very high and it's just up to us now to extract it."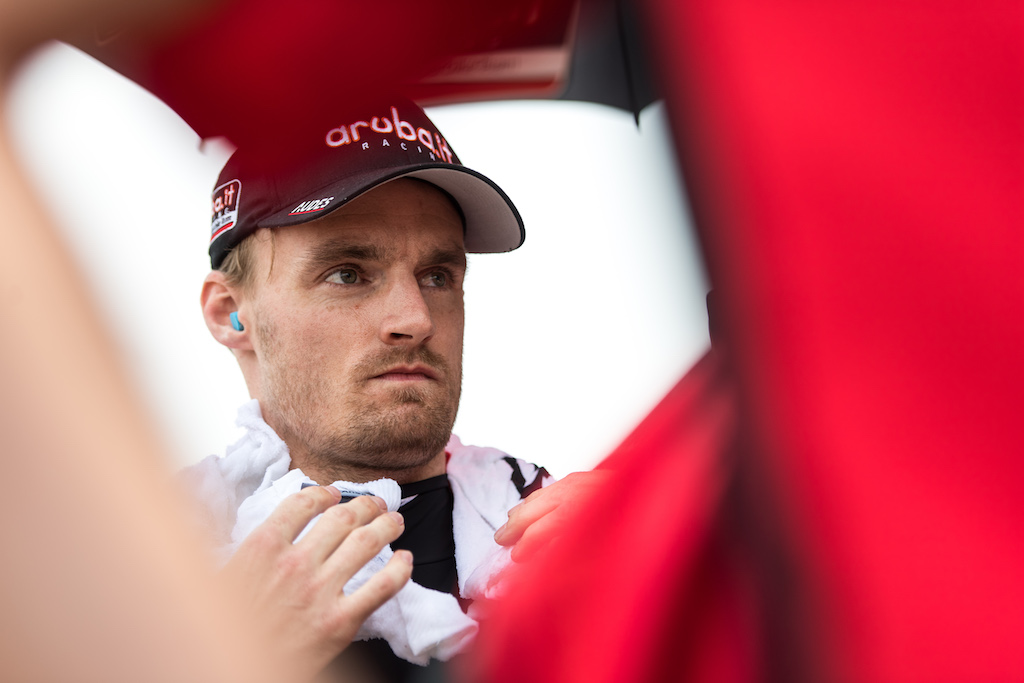 The MotorLand Aragón Circuit
The modern MotorLand Aragón facility had its roots firmly established with a solid history of street racing in Alcañiz, which hosted events between 1963 and 2003, but the need for greater safety led to the proposal and construction of a sporting complex dedicated to motorsport in the area. With the support of local institutions, renowned German architect Hermann Tilke was commissioned to design the facility. The circuit, which is 5.077 km long and has 17 turns, has always been a riders' firm favourite ever since its first Superbike race here in 2011.
Circuit Record: Davies (Ducati) 1'49.319 (167.19 km/h) – 2017
Fastest Lap: Davies (Ducati) 1'50.421 (165.52 km/h) – 2016
Track Length: 5.077 km
Race Distance: 2 x 18 laps (91.386 km), 1 x 10 laps (50.770 km)
Corners: 17 (10 left, 7 right)
2018 Results
Race 1: 1. Rea (Kawasaki); 2. Davies (Ducati); 3. Fores (Ducati)
Race 2: 1. Davies (Ducati); 2. Rea (Kawasaki); 3. Melandri (Ducati)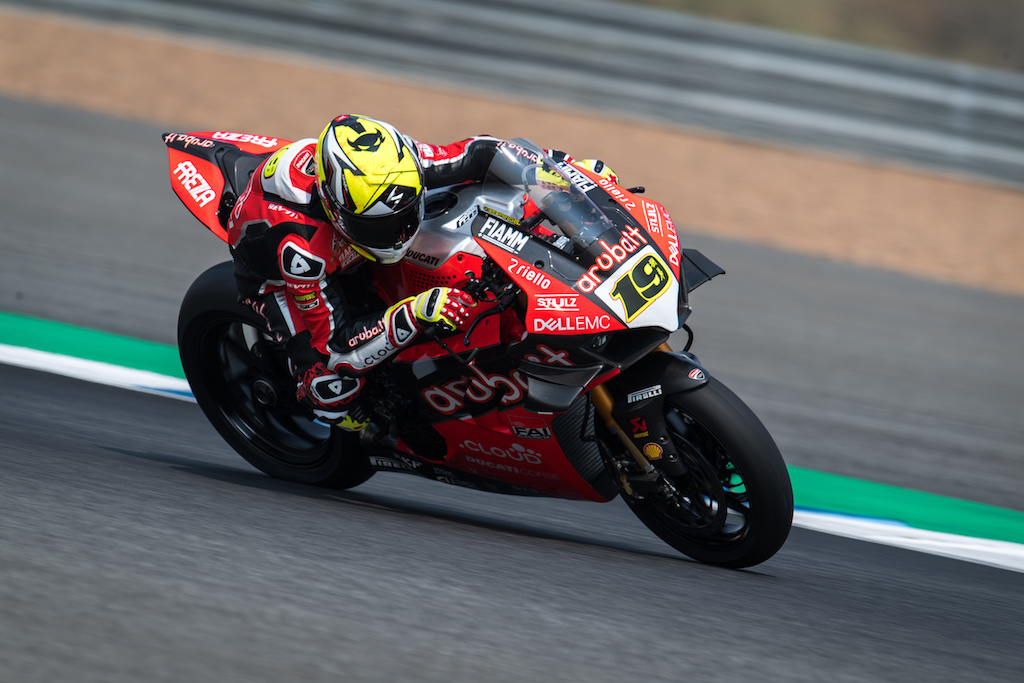 Álvaro Bautista
Bike: Ducati Panigale V4 R
Race Number: 19
Age: 34 (born on 21 November 1984 in Talavera de la Reina, Spain)
SBK Races: 6
First SBK Race: 2019 Phillip Island
Wins: 6
First Win: 2019 Phillip Island
Pole Positions: 1
First Pole: 2019 Buriram
World Titles: 1 (2006 125cc)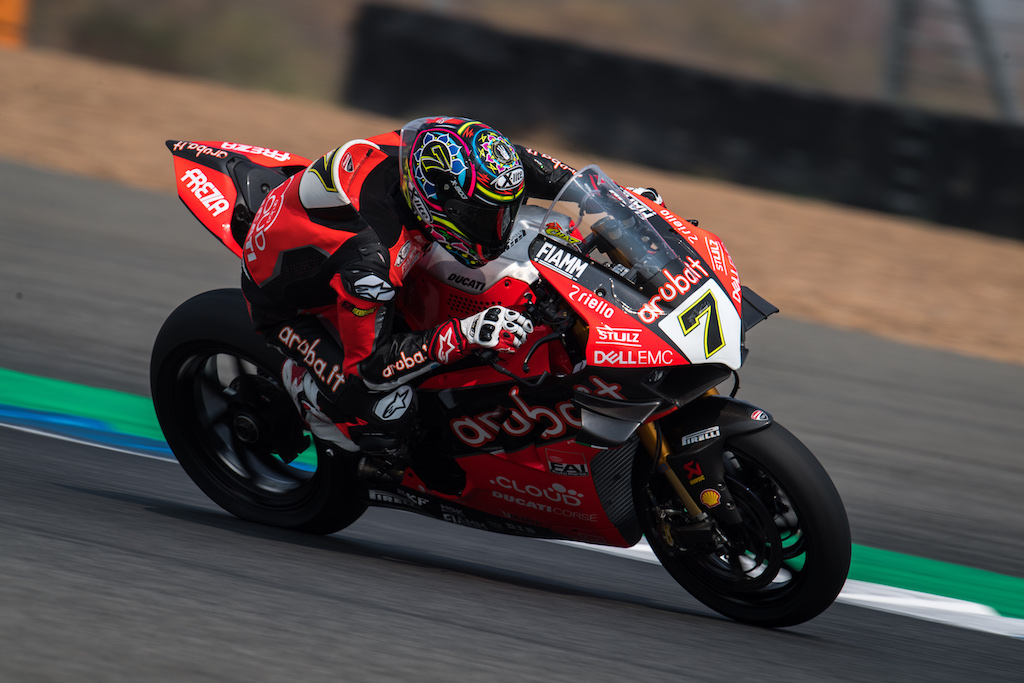 Chaz Davies
Bike: Ducati Panigale V4 R
Race Number: 7
Age: 32 (born on 10 February 1987 in Knighton, Great Britain)
SBK Races: 182
First SBK Race: 2012 Imola
Wins: 29
First Win: 2012 Nürburgring
Pole Positions: 6
First Pole: 2015 Laguna Seca
World Titles: 1 (2011 Supersport)
Words and Photos: Ducati Media House