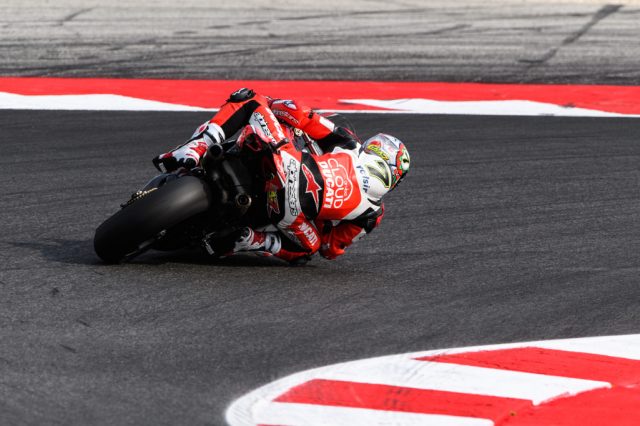 Chaz Davies crashes out of Misano WorldSBK race in nasty lowside with Jonathan Rea.
Misano bit back over the weekend, when Chaz Davies lost the front of his Ducati mid corner only to be immediately hit by Jonathan Rea's Kawasaki.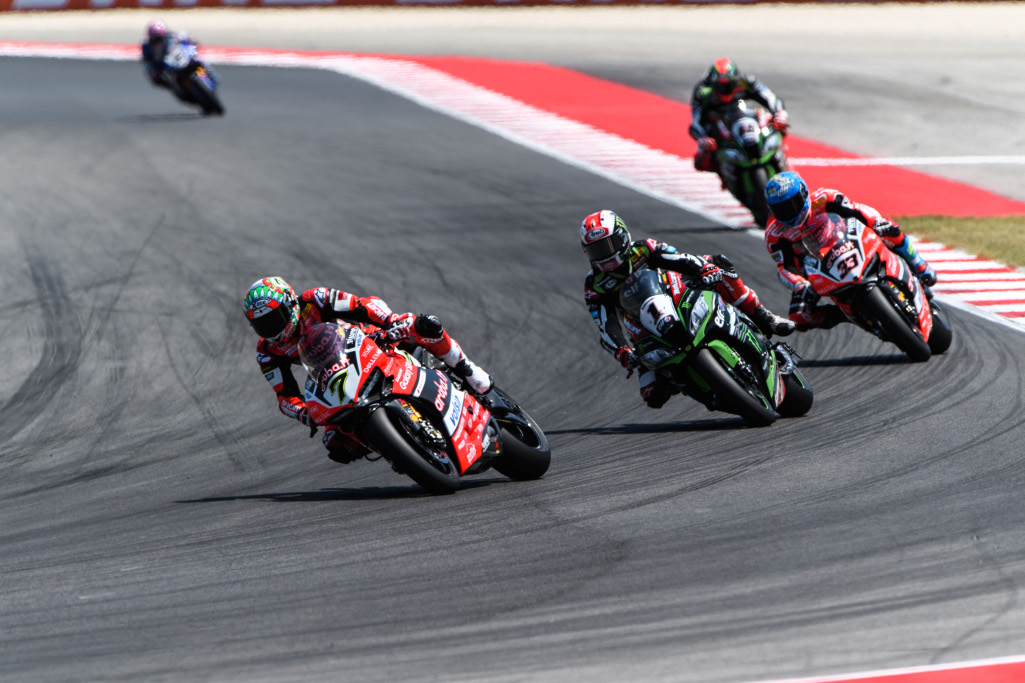 Rea was able to rejoin the race and finished on the podium, whilst Davies was transported to Rimini Hospital for further medical assessment, diagnosed with a closed thoracic trauma. Following checks throughout the afternoon, it was revealed Davies had also suffered a broken T3 Vertebra (part of the mid-back) in the crash after Rea's bike ran over the top of the fallen Ducati rider. He also sustained a contusion of the left thumb.
"It's never ideal to be at the track and not be able to race, but it's good to come to support and honestly I'm happy to be here because it could have been a lot worse, said Davies. "I don't feel 100 percent, so we'll focus on recovering in the upcoming days. Tomorrow I'll visit a specialist and we'll set a plan based on his recommendations. The goal is to be back at Laguna Seca."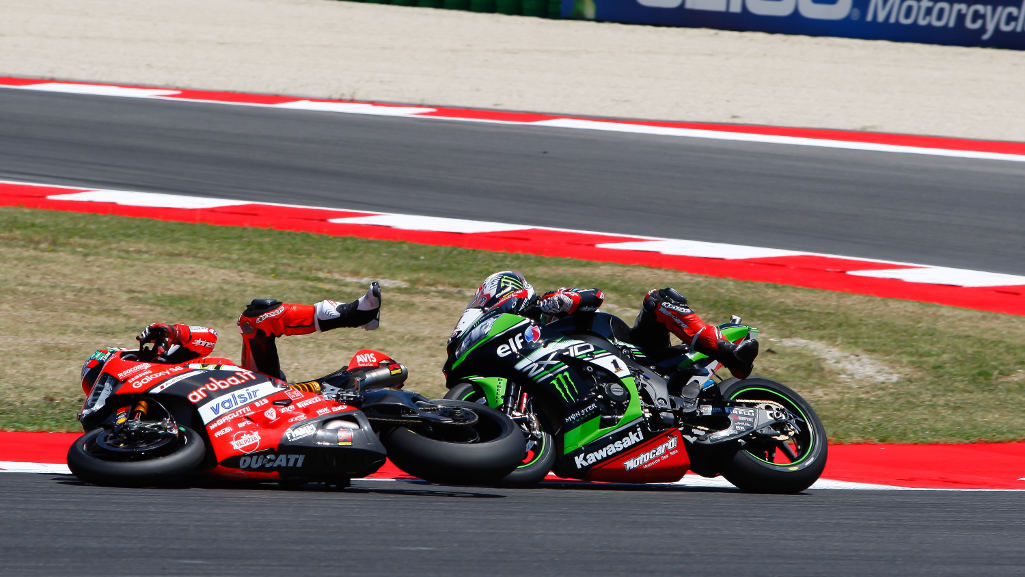 As Davies admits, it could have been much worse than a broken vertebra for him. It was an eerily similar set of circumstances in 2011 when MotoGP rider Marco Simoncelli fell during the Malaysian GP and was then hit by Colin Edwards and Valentino Rossi, later dying as a result of the injuries he sustained.
In his honour, his home town circuit – Misano – was renamed Misano World Circuit Marco Simoncelli.