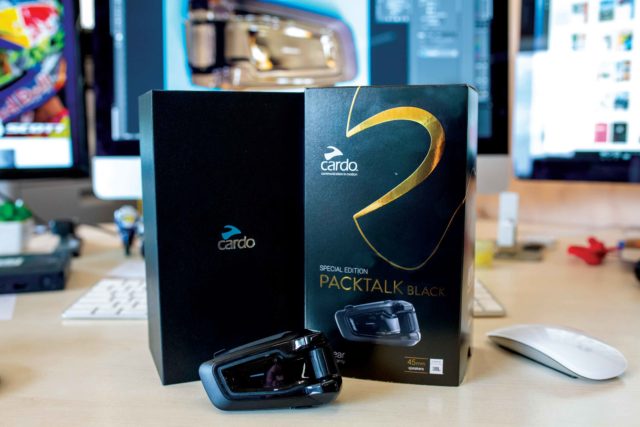 Tester: Paul | Distributed by: Motogear | Price: $649 | Check it: www.motogear.co.nz
We recently received a Cardo intercom to test from the cool guys at Motogear. With a BMW adventure ride lined up with BRM's good mate Ian Thompson, we stuck the Cardo in his helmet and set off.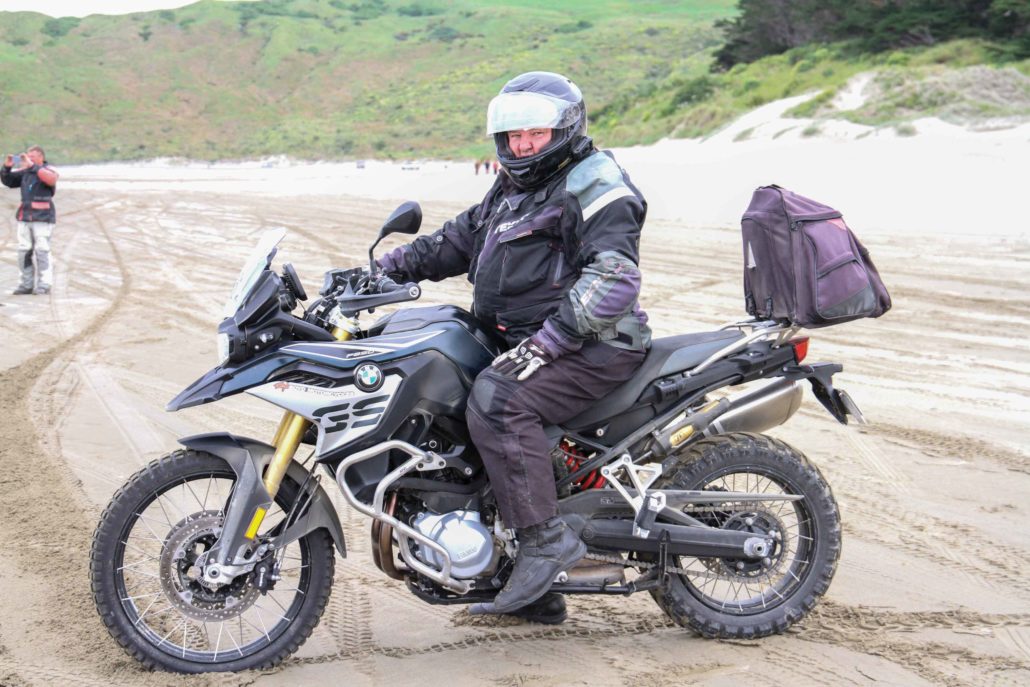 As with all intercoms, it's the set-up that's the trickiest bit, especially when you're attempting to connect it to another brand. The evening before the event was spent reading instructions and finding the correct settings. It's apparently much easier connecting to the same brand of unit, but once we got to the ride and switched them on, the units connected and we were away.
With the adventure ride running on public roads, having an intercom between riders comes into its own as you can warn the following rider of trouble ahead. The distance before communication dropped off seemed to be really good, with Ian often disappearing from my mirrors as I rounded a corner yet I could still talk to him. And with all the dust from the gravel road, he was hanging well back.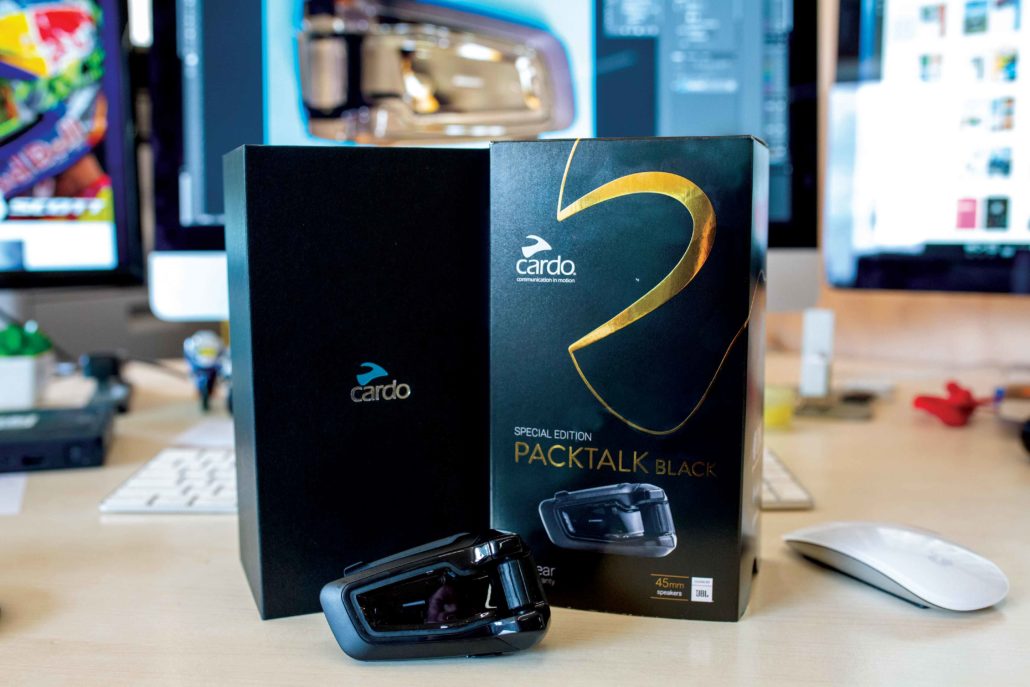 Ian's comments were that the sound was really clear – much clearer than he was expecting. As we were concentrating on not disappearing in a cloud of dust on the gravel roads, we didn't play with the radio and other features available on the Cardo, but as an intercom, it ticked all the boxes.
Fitting was simple, with everything required in the box. As he wears a full-face helmet, we didn't require the boom mic, but one is included in case you run a flip helmet.
The one thing he really liked was when I told him it was waterproof, something he said would be the deciding factor when looking for an intercom. And as he rides a BMW F850GS, we could connect the unit to the bike and he then received directions from his GPS to the intercom while being able to control everything via the ride control.
If you're in the market for an intercom, it pays to think about the units you will mainly be connecting to. If it's rider to pillion and you're getting two of the same units, then you'll be hard pushed to find a system better than the Cardo. The unit feels quality, and once you get to know where the buttons are on the unit, you're away laughing.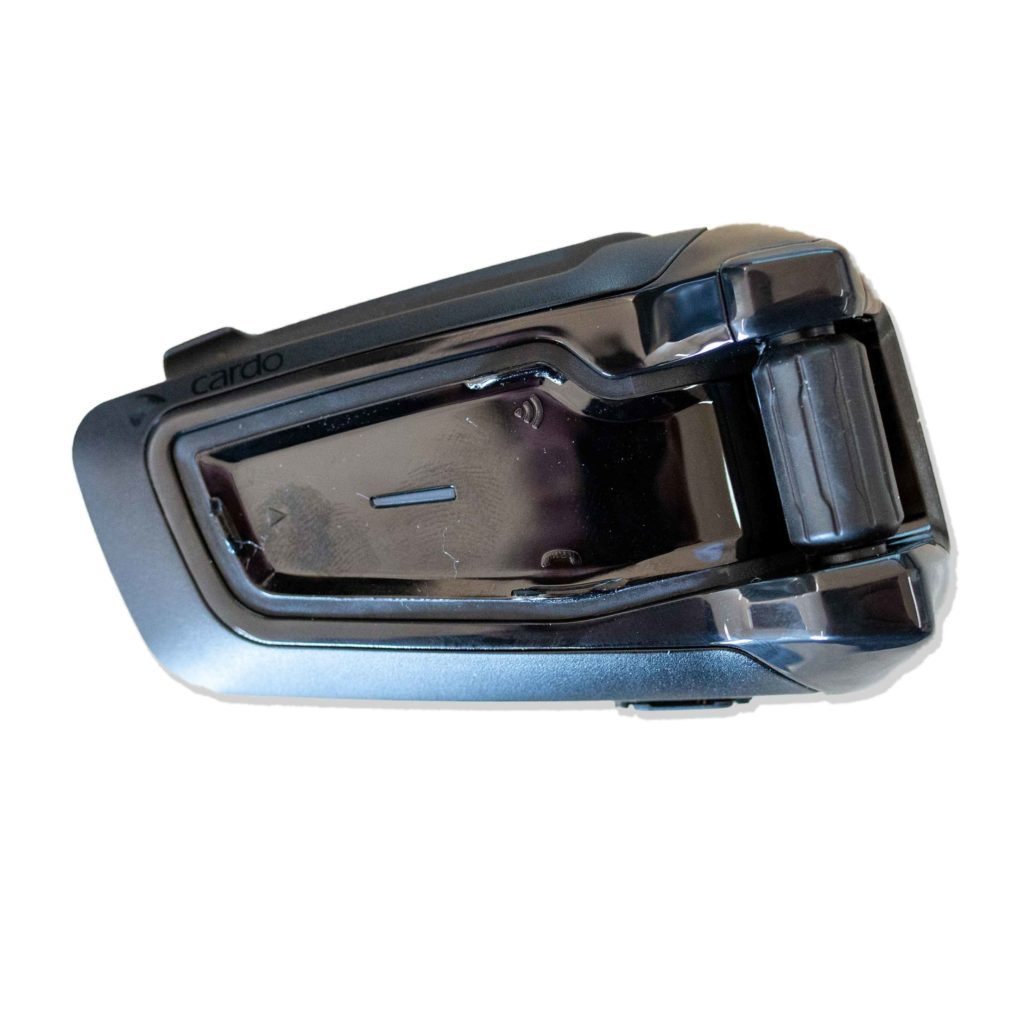 ---