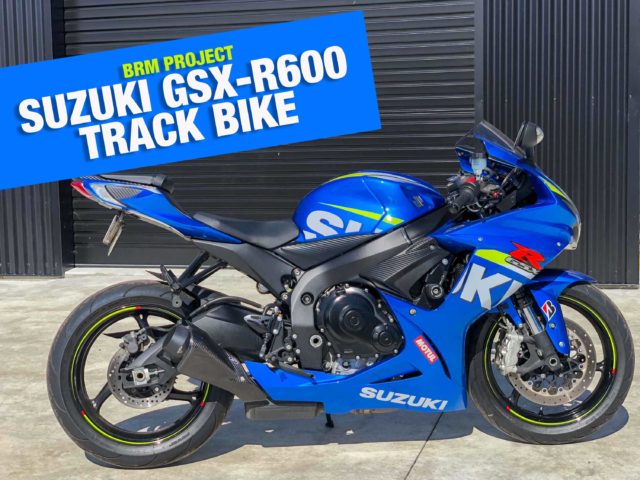 Have you thought of getting into track days but weren't sure where to start, what to get and where to go? With our junior rider making noises about giving track riding a go, we've decided to start at the beginning and go through the process with him while documenting it. If you've also had ideas of heading to the track, follow along for the ride and we look forward to seeing you there.
Your Ride
Essentially, you can ride pretty much any road bike on a trackday. If you want to truly experience the performance of your machine, whether it's a cruiser, tourer, adventure bike or anything else you ride on the road, then the track is the place. But, you need to be aware of the limitations of bikes that aren't designed to work in a racetrack environment, so your cruiser will soon be scrapping bits in the turns, your tourer is likely to be limited by its suspension and tyres, while your adventure bike with long-travel suspension might feel a bit like a pogo stick. But as long as you're taking it easy, a racetrack is a great place to be able to wind the throttle back and experience the performance of your machine without the fear of flashing red and blues appearing in your mirror.

If you want to truly experience riding on the track, though, then you need to get yourself a sportsbike. And with most sportsbikes produced in the last decade or more offering almost mindbending levels of performance, you don't necessarily need to go for a new machine. We soon decided the idea of this project was to try and achieve some trackday fun for an affordable price, especially with our newbie having no previous experience. So we got on Trademe and found ourselves a cheap sportsbike that would be an ideal mule for our experiment.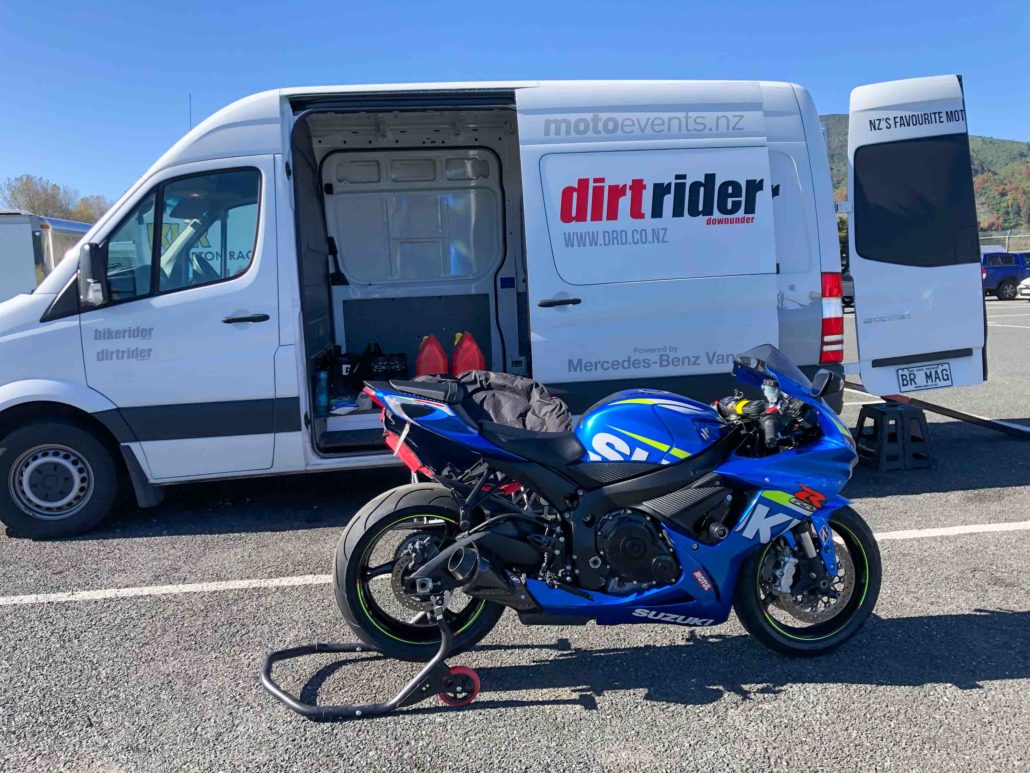 The Machine
The bike we found was a 2015 Suzuki GSX-R600 which we managed to snap up for $8k. With only 14,000km on the clock, no signs of crash damage and a few aftermarket goodies already fitted, it was a perfect choice. While the 2015 version didn't come with ABS braking, something our newbie needs to be aware of, it does have two power modes, decent Brembo brakes, fully adjustable suspension and roughly 100horsepower. In this day of 200+ horsepower superbikes that might not sound like much, but the fact is a lighter, agile bike with 100 horses will be the perfect machine to start out with.
After giving the Suzuki a checkover back at BRM HQ, we decided to head to Bruce McLaren Motorsport Park for a shakedown on the GSX-R600 to see what the untouched bike was like.
While the handling, power and performance of the Suzuki was as we'd expect, there were two areas it was lacking – front brakes and tyres. With the 'bling' added by the previous owner including a set of aftermarket levers, the front brake was almost coming back to the handlebar before any braking power was felt, which isn't ideal. So that needed to be looked at.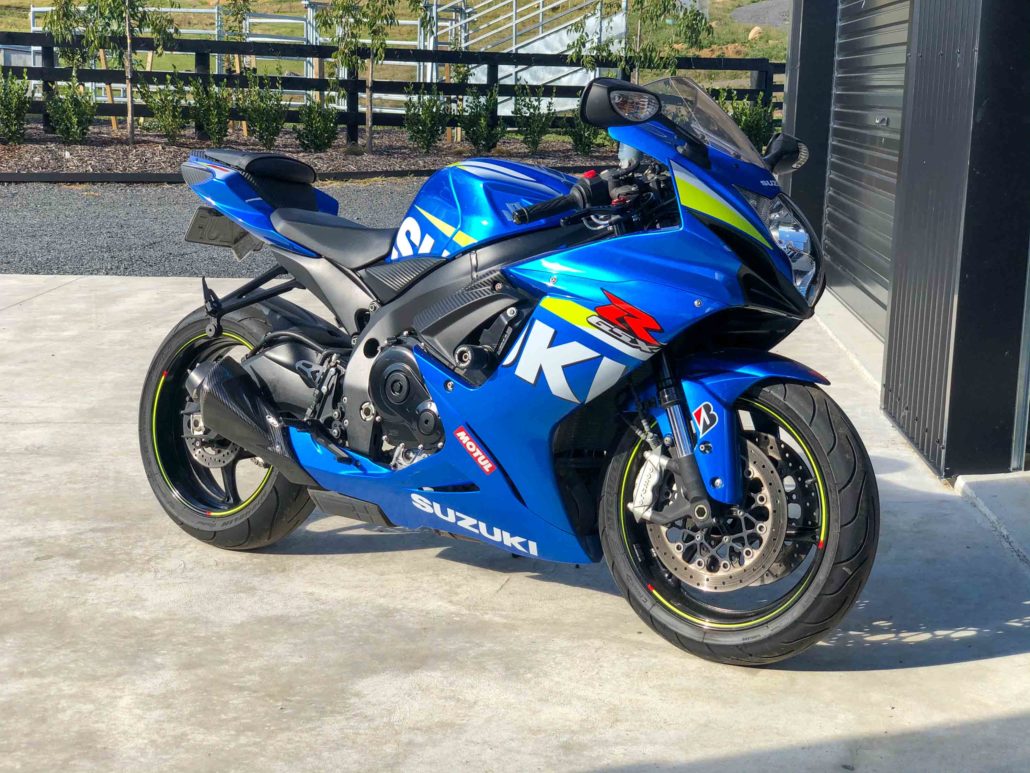 Next were the tyres, which although still having plenty of tread, were probably quite old and had lost some of their performance. And with tyres being an essential part of staying up on two wheels on the road and track, these are definitely worth changing before letting our newbie out on the circuit.
Next Step
So, with the shakedown of the GSX-R unveiling a couple of minor issues, the plan is to replace the brake fluid, lever and pads of the front brakes to see if that cures the spongey feel. The tyres are also going to be swapped for a set of Bridgestone R11 road-legal but sport-focussed tyres, and we'll also give the motor a service. With that done, we're aiming to have our newbie's first ride at the Bridgestone Trackday at Hampton Downs on April 24, where we'll be there to give him a few tips before sending him out in the Slow Group for a few sessions to get a feel for it.
The Slow Group is the ideal place to start if you're new to riding on the track, whether you're a fast road rider or have decades of experience. Riding on the track takes a completely different mindset to riding on the road, and the Slow Group allows you to start off slow and without the pressure of fast riders and get your head around riding in a track environment.
Check back to see how we're progressing with our work on the Suzuki GSX-R600 and also how our newbie's first day goes.