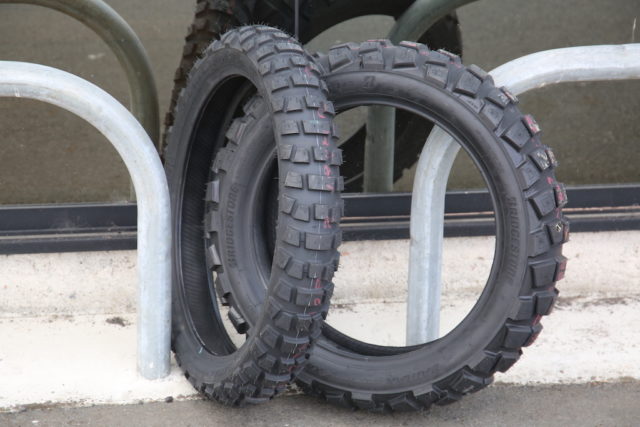 We do like a set of knobblies. And these new hoops from Bridgestone are certainly that!
Not all adventure riders like to stick to the asphalt, with many like to get a bit more adventurous. But with 200+kilo machines and lots of horsepower, the rubber your wheels are wearing will have serious implications as to whether you have a good or bad day.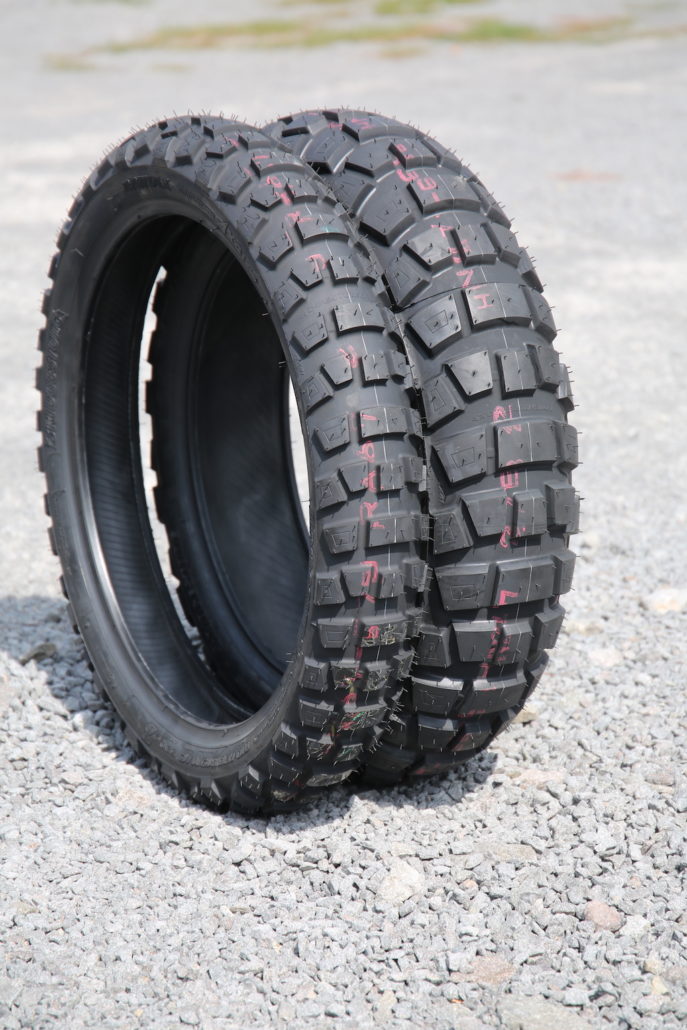 This is the first set of serious adventure tyres that Bridgestone have produced, and they've used the same technology they employed in the design of their newest tyres to make sure the AX41s can mix it in the dirt, and on the road. With the new design, Bridgestone is hoping to make the AX41 the benchmark adventure tyre that all others are judged against.
Using a block design so the tyres can cut into loose surfaces, the stiff compound is designed to increase rigidity and strength, therefore making the knobs last longer than similar designs. Anti-Irregular Wear technology is deployed to reduce heel and toe wear at the trailing edge of the blocks, meaning the blocks should keep their edges for longer, therefore, keeping grip levels up as the tyres wear.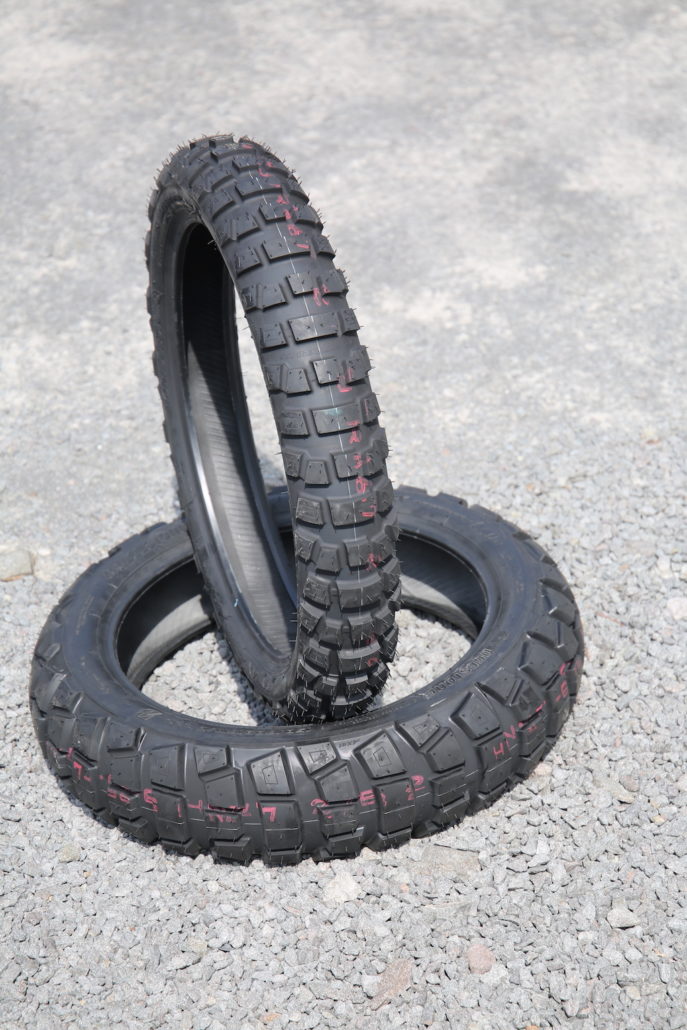 With the first shipment arriving on NZ shores featuring a 19-inch front tyre size, we were arranging to get this set on the BRM Suzuki DL1000X V-Strom as we went to press. The 21-inch fronts were arriving slightly later, although should be available from Bridgestone motorcycle tyre stockists by the time you read this.
If you like to get a bit more adventurous than most with your adventure bike, then you'll already be aware what a difference the right tyres for the job makes. If you're looking at heading off-road and doing some proper adventuring, then we'd suggest checking out the new Bridgestone AX41s as they look hardcore!
Tester: Paul | Distributed by: Whites Powersports | Price: From $209.00 | Check it: www.bits4bikes.co.nz