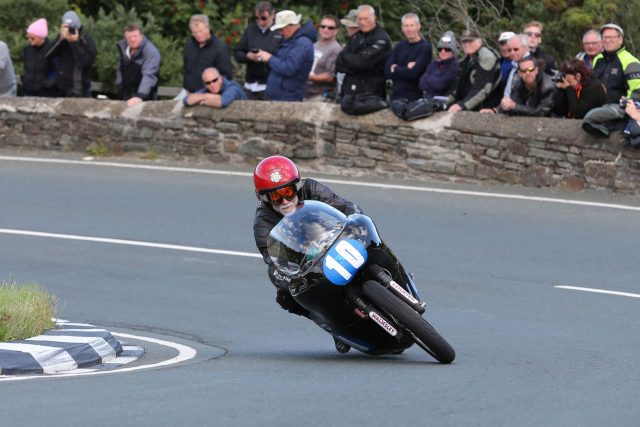 Veteran racer Bill Swallow will again be back on the grid at this year's Classic TT presented by Bennetts, with the Huddersfield rider contesting both the Bennetts Senior Classic TT and Okells Junior Classic TT Races.
The 66-year old will campaign a 500cc Paton in the Senior Race under the Gleve Racing banner with the machine owned by John Poyner and Steve Robinson. Gleve Racing, owned by Glyn and Steve Robinson are high precision engineers in Holmfirth, West Yorkshire and although Glyn has now emigrated to New Zealand, he's still preparing machines for Bill's son Chris who has performed giant killing feats on a 600cc Ducati against bikes twice the capacity in Post-Classic races down under.
Swallow's relationship with the Robinson's goes back to the 1980's when Glyn built Bill his first racing Ducati, a bevel drive machine in a home-made frame with the geometry of a Velo-Norton special which they won the National Twins Championship on first time out in 1987.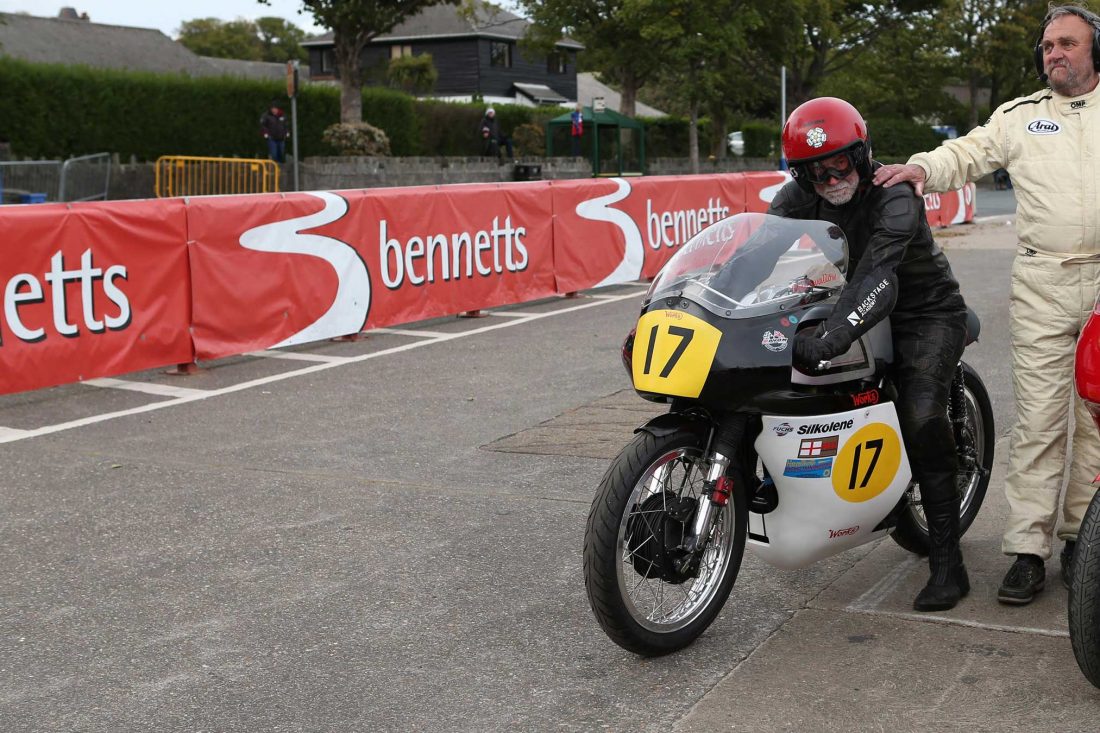 Fellow Yorkshireman Poyner, also a Ducati enthusiast and with his own engineering business in Leeds, sponsored Swallow back then and has stayed with him and his racing efforts ever since, from travelling round Ireland and Europe with an Aermacchi or Velocette, to being a key member of the Brian Richards and Dick Linton teams that Swallow subsequently rode for.
Swallow's second bike this year is that same 350cc Aermacchi that was last raced at the Manx Grand Prix in 1989, when he started riding for Linton after his Senior win on Fred Walmsley`s Seeley.
If, for whatever reason, the Aermacchi is not ready, Gleve have a brand new Honda K4 for Swallow to use and, ironically, Bill won his first Classic Manx Grand Prix race on Trevor White`s K4 Honda in 1986.
"I'm 66 now, and sort of retired to help my son Chris, so I have no aspirations to be mixing it with the young tearaways, but experience may still count for something," says Swallow
"I was aged 50 when I lapped at more than 108mph on a 499 Manx Norton and it took 15 years, a lot of development of bikes, a lot of course improvement and employing TT stars to beat it, and then only by a few seconds."
"I've put together an ultra-short stroke motor for the Aermacchi to supplement my original 1968 long stroke engine. The fairing on the Aermacchi is beautifully narrow and aerodynamic and based on the one designed and made by my old mechanic Trevor White and which I used in the 1978 Manx, so we are hoping that the bike, although not as fast as the Hondas and MVs, will keep gathering speed!"