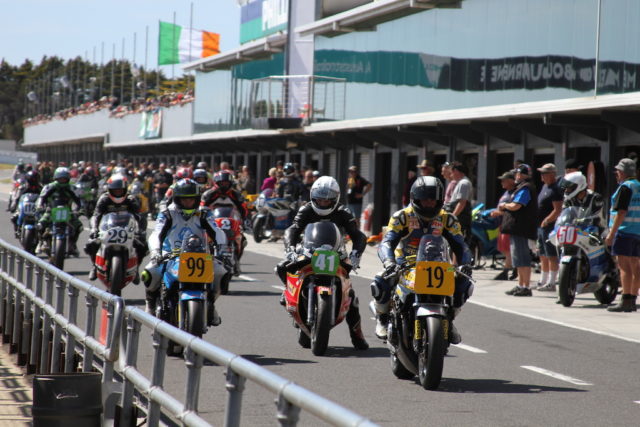 Carl Cox Motorsport joins Kiwi assault
New Zealand has unveiled its squad to contest the International Challenge at Phillip Island's 26th annual Island Classic for historic bikes from January 25-27, with some stunning additions to the outfit for the three-nation showdown.
The Kiwis have capitalised on their long-term relationship with gun racer, Alex Phillis, and the Taupo-based Carl Cox Motorsport – the motorsport arm of international DJ Carl Cox – to strengthen their ranks against Australia and the USA for the forthcoming battle.
Carl Cox brings with him three-time British Superbike champion John Reynolds, 'modern' and classic racer Jay Lawrence, and Michael Neeves, the senior road tester at iconic UK publication MCN. The Kiwis have also sought dispensation for two 1985 Suzuki GSX-Rs from the Carl Cox camp to run, with approvals being given this week by team captains from rivals Australia and the USA. One year outside Period 5 eligibility, the two machines will be subject to performance restrictions governing horsepower, the rev output, and weight; plus a reduction on wheel size to limit traction advantage.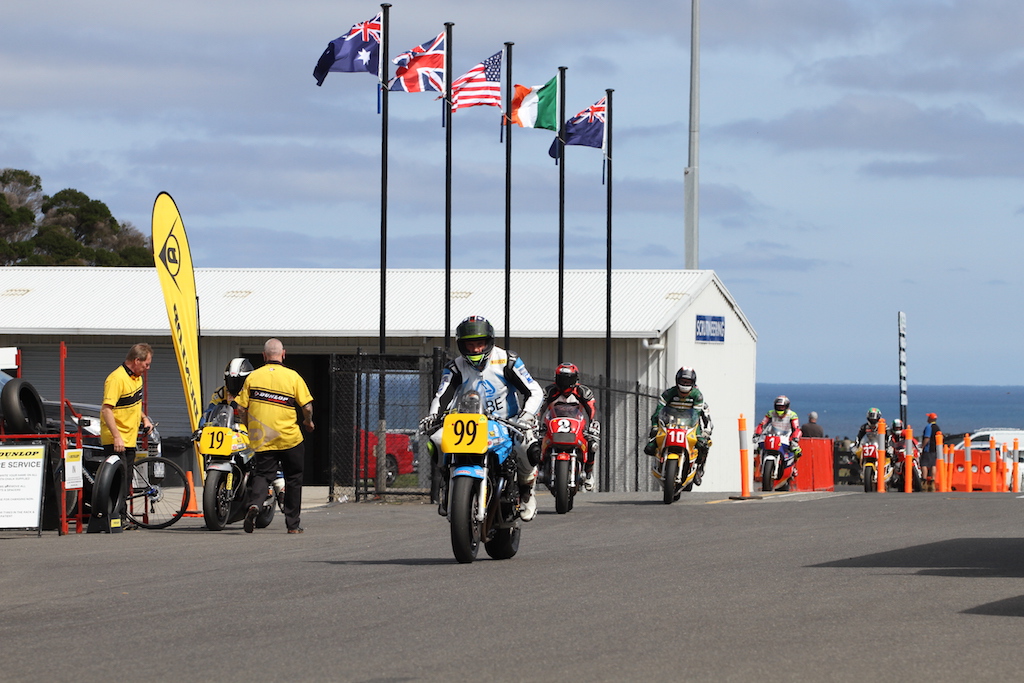 To be campaigned by Reynolds and Neeves, the duo's performance on the Suzukis will be counted in International Challenge points, but not in the tally for the Ken Wootton Perpetual Trophy that's awarded to the rider with the highest individual points.
Suzukis dominate the Kiwi machinery line-up. The team features seven riders who rode for New Zealand at the 2018 International Challenge: team captain Duncan Coutts, Brendan Wilson, Glenn Hindle, Roger Gunn, Simon Richards, Matt Ineson and Campbell Stevenson. Pete Byers, Peter Jones, Glenn Crutchley and Dean Castleton make up the 15-rider list.
ALEX PHILLIS
Phillis, 24, has a solid relationship with the Kiwis. He won the 2017 New Zealand TT on an MV Agusta as part of the Wanaka-based Helicraft Racing team, which also took the young Australian to compete in America that same year.
Of late, Phillis was the leading privateer in the 2018 Australian Superbike Championship, and tasted victory at Phillip Island's International Challenge when he defeated UK star Jeremy McWilliams in a straight shootout in 2017's fourth and final race.
Phillis then missed the 2018 International Challenge, but he will return to action on January 25 aboard the Suzuki XR69 F1 bike which he did so much damage on in 2017 – but this time he will race for New Zealand instead of his native Australia.
"New Zealand has given me a lot of opportunities to further my road racing career, so this is a good way to pay them back," said Phillis. "I have also had Kiwi mechanics over the journey and I rode for the Wanaka-based Rod Price for a few years, not only in New Zealand but America as well. I have got to know team captain, Duncan (Coutts), over recent years and we have developed quite a friendship. We have a really strong team, so I look forward to seeing what we can do."
JOHN REYNOLDS
Meanwhile Reynolds, 55, is an out and out champion, winning three British Superbike titles (in 1992, 2001 and 2004) in a career which also saw him compete in 500 GP and World Superbike competition. He won a World Superbike race in 2000, finishing ahead of Aussie Troy Bayliss at a wet Brands Hatch.
He also won a whopping 37 British Superbike races, but called it quits from racing full-time after a big crash in the final stages of the 2005 season. Reynolds from Nottinghamshire has competed at Phillip Island once: in 1996 when he finished with 11-10 finishes in the two world superbike races.
New Zealand, Australia, and America will be able to field a maximum of 13 riders in the four six-lap International Challenge races.
Australia's team includes David Johnson, Shawn Giles, Steve Martin, Cameron Donald, Beau Beaton, and Jed Metcher, while America has bolstered its stocks with four-time AMA Superbike champion Josh Hayes, Steve Rapp, Dale Quarterley and Larry Pegram, who will join 2018 fast man Jason Pridmore.
In a first for the International Challenge, the 2019 event will be filmed and made into a two-hour television program set to be broadcast around the globe. Screen agreements have been reached with networks in Europe, UK, America, Asia, New Zealand, and Australia. Locally, the event will be screened on Fox Sports and SBS in February.
FIM Oceania Historic Road Race Cup
As well as the International Challenge, Australia and New Zealand will also battle for a second major trophy at the Island Classic – the FIM Oceanic Historic Road Race Cup.
The title will be fought out across four classes: 350cc Forgotten Era, 500cc Forgotten Era, Unlimited Forgotten Era, and 500cc New Era. Forgotten Era bikes were built between 1973 and 1982, and New Era from 1983 to 1990.
The maximum number of riders that can qualify will be three from each country in each class. Upon completion of the qualifying sessions, the closest lap times will be matched between three NZ and three Australian riders for each class. The teams will be announced Friday evening and all points accumulated in these classes from each team member will be tallied to make the final team score.
"We're thrilled to partner with the FIM Oceania and once again have a round of the FIM OHRRC as part of the Island Classic," said Fergus Cameron, managing director of the Phillip Island Grand Prix circuit. "The new format of the competition gives the club racer the chance to compete for their country and really creates a competition of true parity. And let's face it – Australia and New Zealand love a friendly competition!"
There's more…
The Island Classic, now in its 26th year, isn't just about the countries battling it out though, with the event a pilgrimage for so many riders and spectators as they celebrate a century of motorcycling. There will be 56 races held across the weekend, catering for pre-WW1 bikes through to Vintage (1920-1945), Classic and Post Classic (from 1946 to 1972) and the more recent Forgotten Era and New Era classes. Close to 500 bikes will either be racing or on display.
Tickets now on sale
Tickets are now on sale at islandclassic.com.au. A three-day adult ticket, purchased in advance, is just $82*, and free for children 15 and under (accompanied by a full-paying adult). You can camp at the circuit for four nights for just over $20* per night (with kids once again free) which is a bargain in anyone's language.
Add it up and you can have a four-day weekend away, with four nights of on-circuit camping, and three days entry to one of the world's great historic bike meets for the grand total of just $164* per adult and you can bring your kids for free!
Tickets will also be available at the gate if you don't pre-purchase.
*All prices quoted are advance tickets, in Australian currency. Advance ticket sales end midday Wednesday, January 23, 2019. Buy advance and save. Gate ticket prices are additional.
**Images from the 2017 Island Classic Event