FIVE know a thing or two about gloves. Why's that? Well, it's all they do. Yep, FIVE are a gloves manufacturer and nothing else, meaning they put 100% of their time and effort into producing outstanding gloves.
I needed a new set of gloves for the track and instantly went to look at what FIVE had to offer. The problem with gloves that have lots of protection for track use is that they tend to be quite stiff. The FIVE gloves are the exact opposite, offering loads of features and protection while instantly feeling like you've been wearing them for a year despite them being new.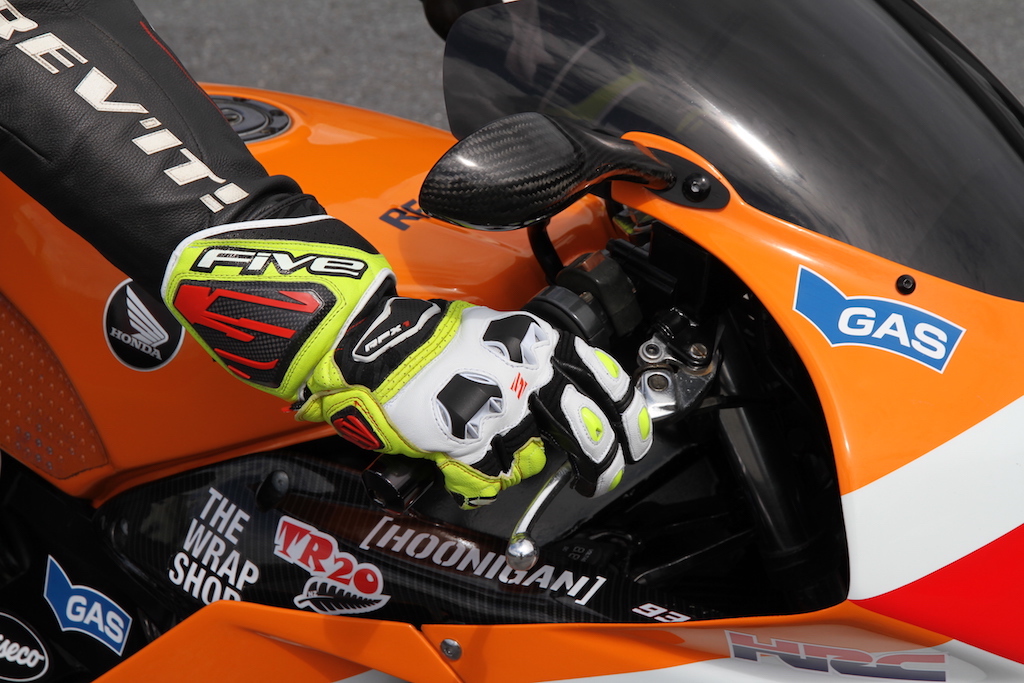 As you'd expect, they feature plenty of protection, with PU knuckle shells and a large carbon area to protect the forearm. There's Kevlar lining underneath the full grain leather for double reinforcement, and the palm Kevlar is stretchy making them even more comfortable. There's venting to keep your hands cool in the summer months, and the pinky finger is attached to the next digit for added protection if you do come off and find your hand trapped under the handlebar.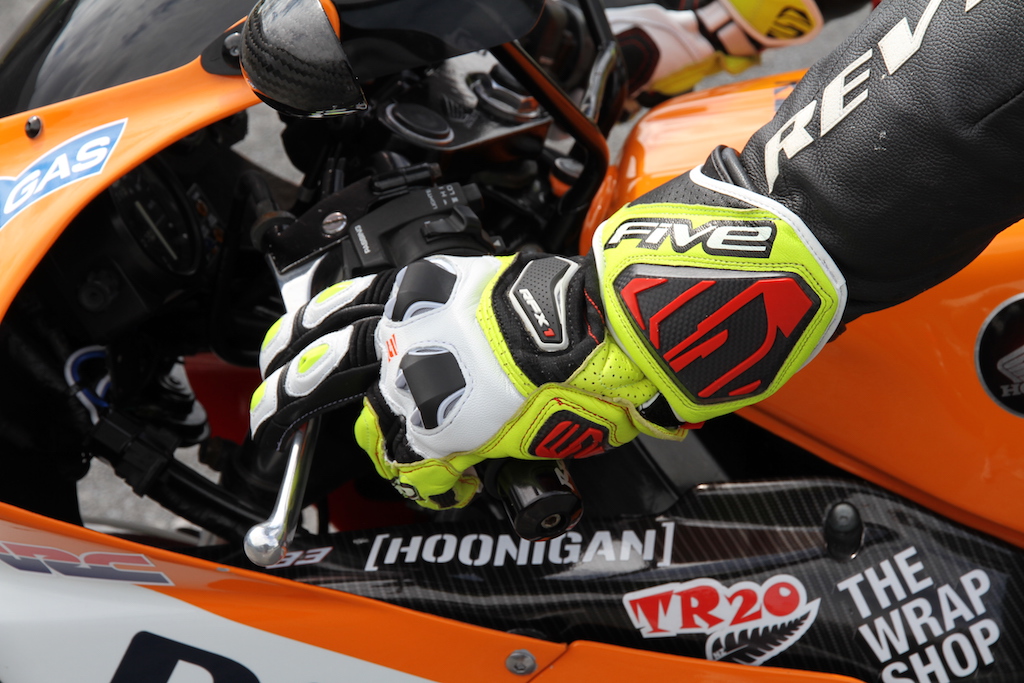 The final decision for me was between black and yellow, with the brighter version my pick as my current riding suit is black so I wanted the gloves to stand out. But if you want your gloves to be a bit more subtle, the black and white versions don't shout 'look at me!' quite as much.
If you're in the market for new gloves, make sure to check out the FIVE range at www.motogear.co.nz. You won't be disappointed.
Tester: Scott | Distributed by: Whites Powersports | Price: $1299 | Check it: www.motogear.co.nz