Sam Sunderland, who in January became the first British rider to win the Dakar Rally, continued his 2017 campaign as he started it, with a convincing win in the Abu Dhabi Desert Challenge this week.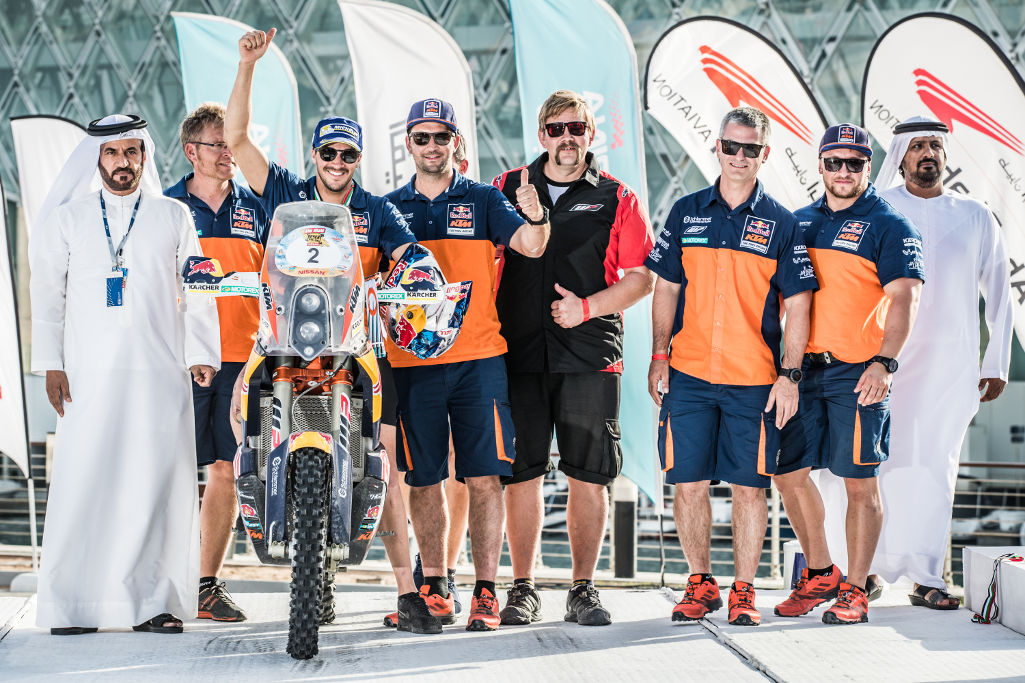 Sunderland finished with an overall time of 18:14.32.5 hours on his KTM 450 Rally for the five desert stages and the opening Super Special of the Abu Dhabi Desert Challenge – part of the FIM Rallies Championship.
This gave him an overall winning margin of 6:13.7 minutes on second placed Husqvarna rider Pablo Quintanilla. KTM factory teammate Matthias Walkner of Austria finished overall third narrowly edging out Honda's Paulo Gonçalves. The same riders also finished in that order in the fifth and final stage, the Abu Dhabi Aviation, which had a timed special of 234.01 km.
"I'm happy to take the win of course. It's always good, and that's the objective, Sunderland said. "The team was good all week, and I'm pleased to get the job done. It's almost like a home race for me. I've been close to winning it many times before but to get it done this year feels very cool."
The British-born rider is based in Dubai and this rally, where there were long rides in the soft dunes, and mostly under oppressive temperatures in the high 40 degrees Celsius showed that he is very comfortable in the environment.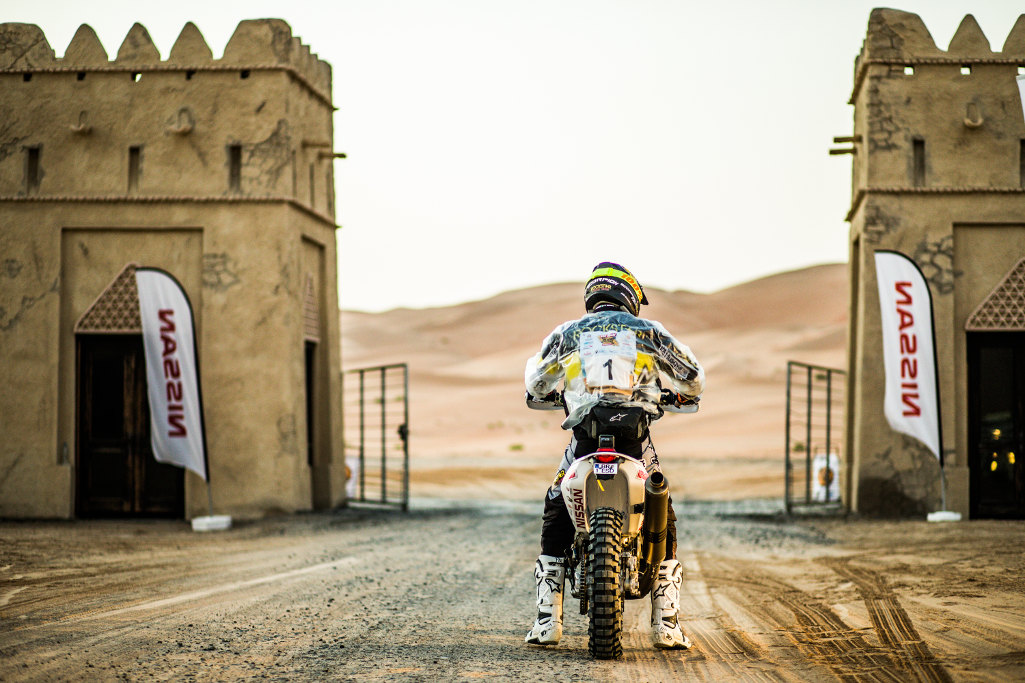 Walkner, who finished second to Sunderland in the 2017 Dakar Rally showed amazing consistency throughout the five-day competition. He was third in four stages and finished fourth in the other, but said after the race that he had been a little nervous about making a mistake in the final stage.
For the HRC Honda team it was another disappointing finish for 2017, with both Kevin Benavides and Paulo Goncalves leading the rally at one point. However, both finished the rally injury free, which in this sport is a victory in of itself.
"After what happened in the prologue I knew I had little chance of winning, Golcalves said. Yesterday, I was ahead as the leader, but today the other riders passed me as had been expected and I finished fourth overall. We knew this could happen in a race made up entirely of dunes. I could have got a better result in a four-day rally like this… but that's racing for you."
The next race in the five round 2017 FIM Cross Country Rallies World Championship takes place in Qatar in two weeks' time, before moving on to Chile, Argentina, and finally Morocco.