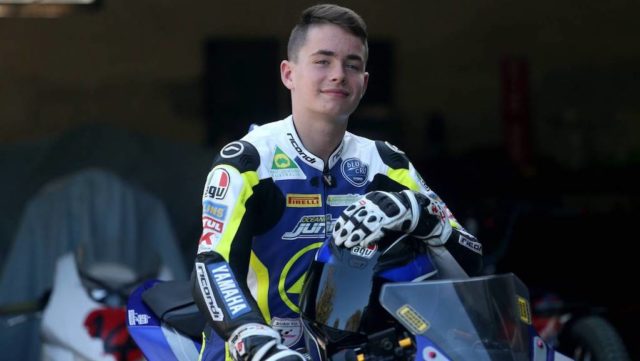 Southland teen Cormac Buchanan will head to Europe in October to pursue his goal of competing on the world stage.
Currently racing in Australia's bLU cRU Oceania Junior Cup, Buchanan is one of two riders from the academy programme to be nominated to attend the prestigious Red Bull Rookies Cup selection event, fast-tracked along with Australian Angus Grenfell.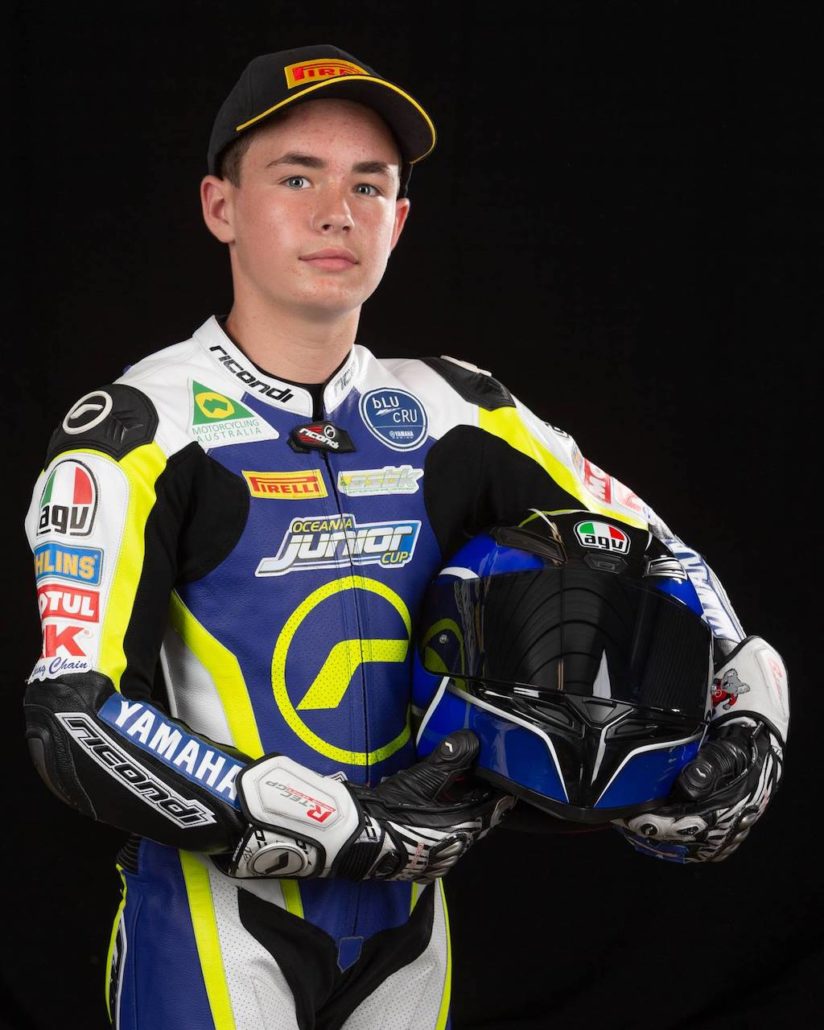 "It's going to be unreal to ride in Europe. This is such an incredible opportunity for me to represent New Zealand and I'm determined to make the most of it and soak up the whole experience," Buchanan, who turns 13 next week, said. "I'm going to focus on doing my absolute best and showing the selectors I have the potential talent and commitment to become a Red Bull Rookie. Competing in the Oceania Junior Cup this year has been a big confidence boost as I've learned so much being able to race and mix it up with the Australian riders."
The pair's nomination is a big tick for the Oceania Junior Cup, which was introduced this year as a pathway for aspiring Oceania road racers, with the support of MotoGP promoter Dorna and the Federation Internationale de Motocyclisme (FIM) through FIM Oceania. 
The invitation-only Rookies Cup event will take place over three days at a circuit in Europe where the world's best junior road racers will have the chance to showcase their skills on an MD 250 Pre Moto3 machine. Contenders will be split into two groups to ride on separate days with the best then asked to attend day three where a select few will be invited to join the Rookies Cup for 2020.
"It's going to be a steep learning curve. It will be a completely new bike and circuit but it's a bit like heading over to Australia as I've had to learn all the tracks from scratch at each round and that's all just part of the challenge," Buchanan said.
Currently in its 13th season, the Rookies Cup has an impressive reputation as a pathway into the sport's top echelon. Ex-Rookies have won 6 World Championships and 95 GP's, while 30 graduates of the elite programme are now competing across the GP classes from Moto3 to MotoGP.
Hundreds of applications for the programme are received annually before being whittled down to just 100 hopefuls attending the selection event. A handful of New Zealand riders had been invited to attend the event previously, including current NZ SuperSport 600 champion Avalon Biddle. Buchanan's application was also endorsed by Moto Academy NZ founder Dr Steve Bagshaw, who has been mentoring him for the past year and guiding his transition from speedway to road racing.
"Steve has had such an influence on me and my riding. His knowledge is awesome and I've learned so much from his advice and experience," Buchanan said.
Since its inception in 2008, Bagshaw said Moto Academy NZ had established a strong relationship with the Rookies Cup and he was thrilled to see Buchanan awarded the opportunity.
"We have facilitated a number of young Kiwi riders to Rookies Cup selection and have mentored many more in local competition on our own IMD iM250 Pre-Moto3 machines. One of those riders sent was Avalon Biddle, who is now a National Champion. The focus of Moto Academy NZ is on nurturing and mentoring young and emerging talents. We aim to guide them through their early stages offering training with skills and approach to racing, and then setting them free to learn from mentors further up the food chain. We believe Cormac and his family represent the best in youth sport and motorcycle racing and we will be right there with him as he endeavours to break through into Rookies Cup. Kia kaha!" Bagshaw said.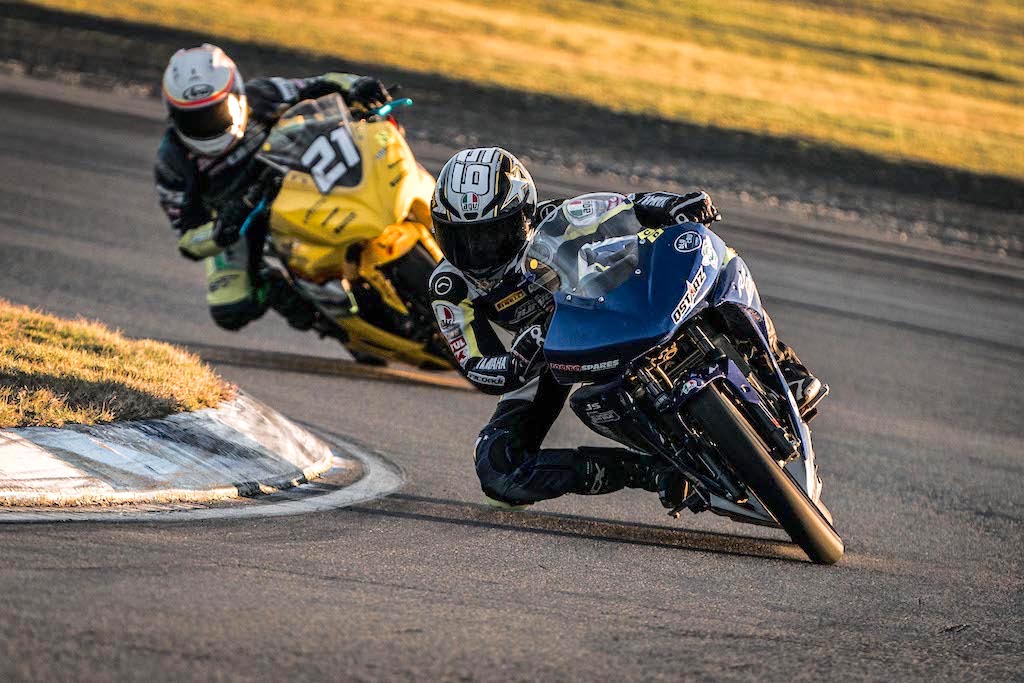 Red Bull Rookies Cup manager Peter Clifford said it was a respected association with Moto Academy NZ.
"We have long appreciated Moto Academy's support and development of young Kiwi riders, it very much mirrors what Rookies Cup is all about," he said. "It is a big step for Cormac but hopefully whatever happens at the selection event it will be a great experience for him, meeting a hundred other teenagers from around the globe and sharing their love of racing. Our 2015 Rookies Cup champion Bo Bendsneyder only got selected at his third attempt. It isn't easy," Clifford said.
New Zealand has a proud history of producing world class motorcycle riders but no-one has dominated internationally in recent years.
"There has been a long list of fantastic Kiwi Grand Prix riders in the past – Hugh Anderson, John Woodley, Stu Avant, Graeme Crosby and Simon Crafar to name just a handful," Clifford said. "Others like Andrew Stroud and Aaron Slight never got the GP opportunities that their skills demanded. That lack of opportunity is an even greater problem now but we hope that this provides a possibility."