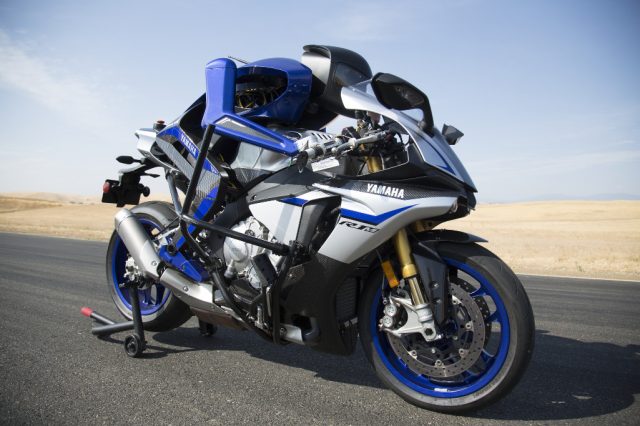 While we've already taken a closer look at the most eye-catching (for lack of a better word) piece of kit to be showcased by Yamaha at the bi-annual Tokyo Motor Show, the funky Niken, the brand wasn't resting on their innovation laurels, with plenty of other very cool stuff on display.
The MOTOROiD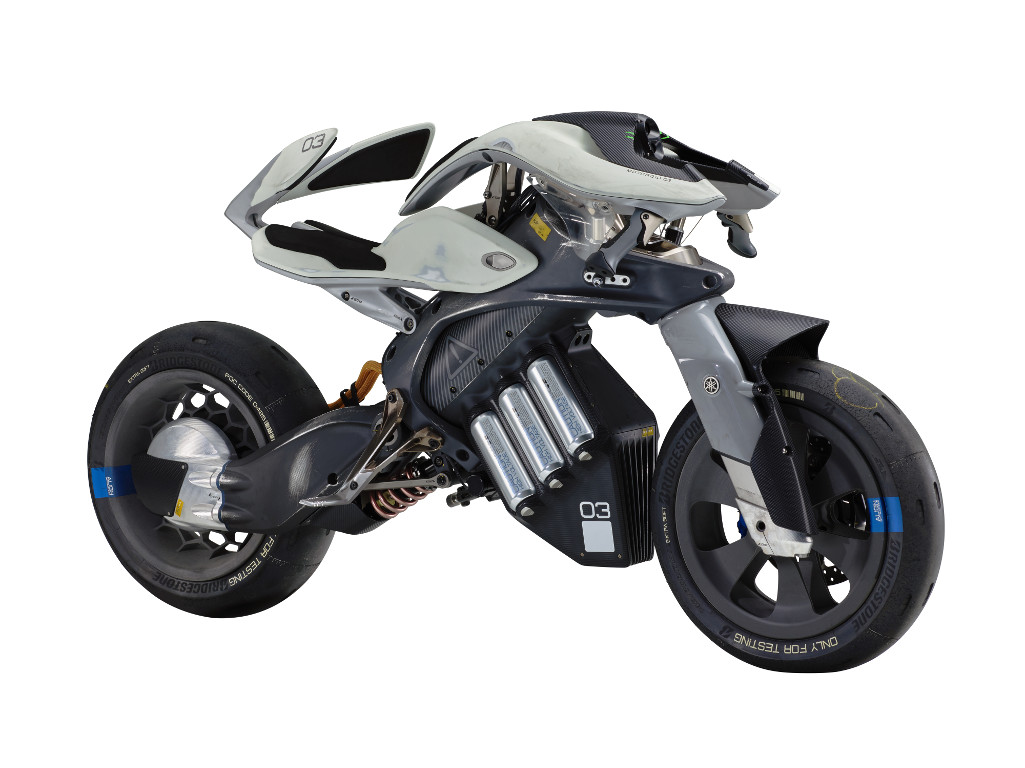 Seemingly taking inspiration from the Terminator film franchise is the MOTOROiD, an experimental proof of concept to show off Yamaha's work in the fields of artificial intelligence and motorcycling.
The concept behind MOTOROiD was an "Unleashed Prototype", that is, a bike capable of recognising its owner and interacting in other capacities like a living creature. Sounds weird, right? But how cool would it be to walk up to your bike in a carpark for it to have sorted itself out for a ride as soon as it sees you?
Powering the MOTOROiD is a set of Lithium-ion batteries which send charge to the motor mounted in the rear hub. It definitely looks like something straight out of a sci-fi movie, but Yamaha claim that by undertaking these kinds of development challenges, it is genuinely aiming to acquire technology for creating new value for our customers.
We're not too sure though, to us it sounds like Yamaha is essentially trying to blend your dog with your motorcycle. Is this man's new best friend?
The MOTOBOT
The MOTOROiD wasn't the only example of Yamaha's steps into the world of AI, with the autonomous motorcycle-riding robot dubbed "Motobot", also stunning crowds. The cutting-edge robot combines the latest in motorcycle and robotics technology and is again another outlet for Yamaha's heavy R&D.
Focusing on the operation of the machine from a rider's standpoint without making any fundamental modifications to the motorcycle itself, Yamaha says Motobot is now capable of riding at high speeds around a racetrack.
The development team's goals for 2017 were to clear the milestone of hitting over 200 kilometers per hour on a racetrack and to challenge MotoGP star Valentino Rossi to a battle of lap times. You can see who won – Man or Machine – on Yamaha's official YouTube channel.
While it's really cool to see a manufacturer exploring new horizons, we're already starting to wonder – as you do after a few too many coffees – is Yamaha really Skynet?