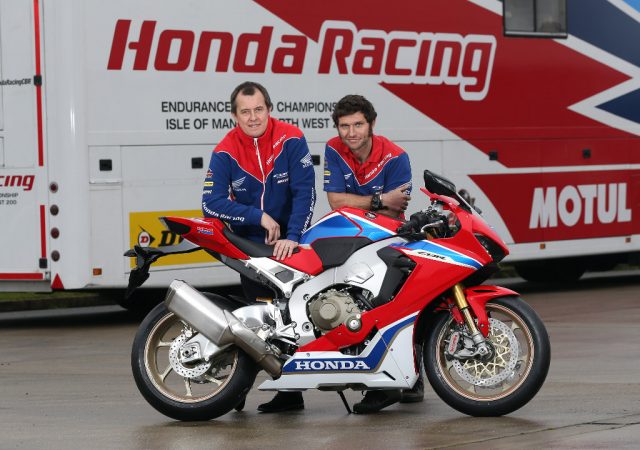 TT legend John McGuinness crashed out of qualifying at the North West 200, with early reports suggesting he may have broken his leg
During Superbike qualifying at the North West 200 in Northern Ireland overnight, 23-time Isle of Man TT winner John McGuinness crashed out on his Honda Fireblade SP2 in an incident at Primrose Hill, 25 minutes into the session.
The session was immediately red flagged while McGuinness was looked after by trackside medics. He was reported as up and talking, indicating he suffered no head injuries, and was then taken to hospital in Belfast by ambulance accompanied by wife Becky.
"Within a short time of the incident John was transported by ambulance to Royal Victoria Hospital in Belfast where he is currently undergoing treatment for a suspected broken right leg." The team said in a statement.
As is standard procedure following such an incident, John's motorcycle is being held by race organisers after which time it will be released to the team.
As the Honda Racing team is unable to analyse John's bike before this evening's Superstock race to determine whether or not the bike was the cause of the cras, the Honda Racing team opted to withdraw McGuinness's teammate Guy Martin's entry in today's Superstock race as a precaution.
If McGuinness has in fact broken his right leg, it will almost certainly put him out of contention for the Isle of Man TT in 15 days time. This will be a blow to the British racer who is currently the second most successful rider on the Isle of Man behind the late Joey Dunlop, whose tally of 26 wins remains untouched.