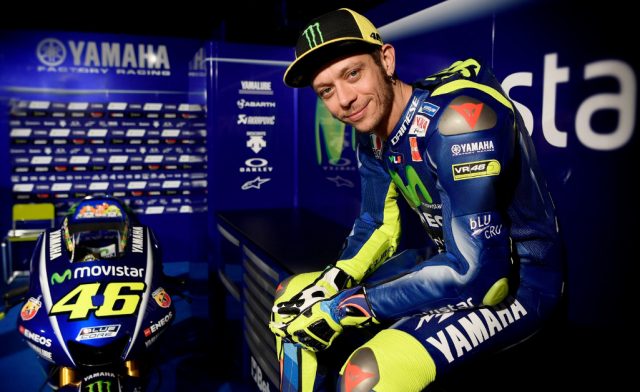 Valentino Rossi is recovering in an Italian hospital from a motocross training accident that occurred overnight.
The crash occurred at Cross Club Cavallara in Mondavio, Italy, while Rossi was training in preparation for the next round of the MotoGP championship in Italy next weekend.
Movistar Yamaha MotoGP Team rider Valentino Rossi was involved in a motocross training accident at the Cross Club Cavallara in Mondavio (Pesaro Urbino, Italy), on Thursday, May 25th.
The 38-year-old Italian rider was taken to a local hospital for a medical check-up, where he was diagnosed with mild thoracic and abdominal trauma.
The medical team looking after The Doctor report that no fractures have been detected in any part of the body and no serious traumatic pathologies were found, which should mean Rossi should be able to make an appearance at the Italian Grand Prix.
A further medical bulletin will be issued tomorrow to update the condition of the former MotoGP Champion.