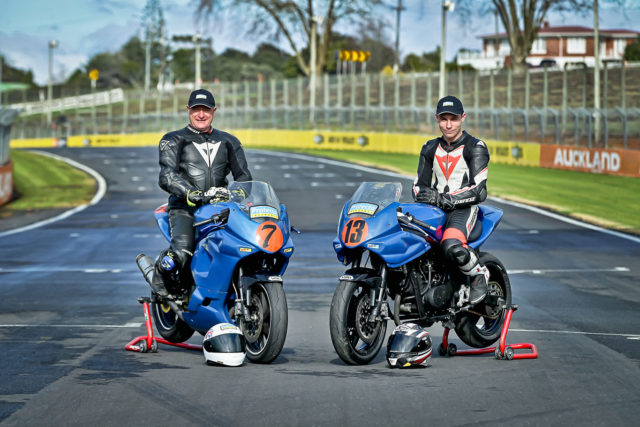 At age 19 Cameron Leslie had never raced a motorcycle prior to Auckland Motorcycle Club's meeting on the 20th of September.
In a resumption of racing after a Covid and lockdown-disrupted schedule, the Hampton Downs event was his first chance to compete on track. With 38 bikes entered it was a highly-competitive field. In an astonishing 'Cinderella story' Leslie snatched second place on the grid in a wet qualifying session before going on to win his first ever race.

Contesting both the 2020 Carl Cox Motorsport Cup (formerly the Hyosung Cup) and Pro Lite 250 classes, the novice racer went on to claim three more victories and two further podium finishes on his Protecta Insurance liveried Hyosung GT250R. A crash in his fifth race, the third Pro Lite class contest, resulted in a DNF.  But after some bike repairs and a check over by medical staff, Leslie remounted to finish the last two races of the day with a win and a second place. 

Leslie has been mentored by three-time 250cc champion Ferg Maynes, under his eponymously-titled Ferg Maynes Racing team banner. "We worked very hard over the winter months and knew Cam had potential from the handful of practice and track days we'd done, " says Maynes. "But he honestly exceeded all our expectations, It is a brilliant start to our 2020 season and I am really proud of him."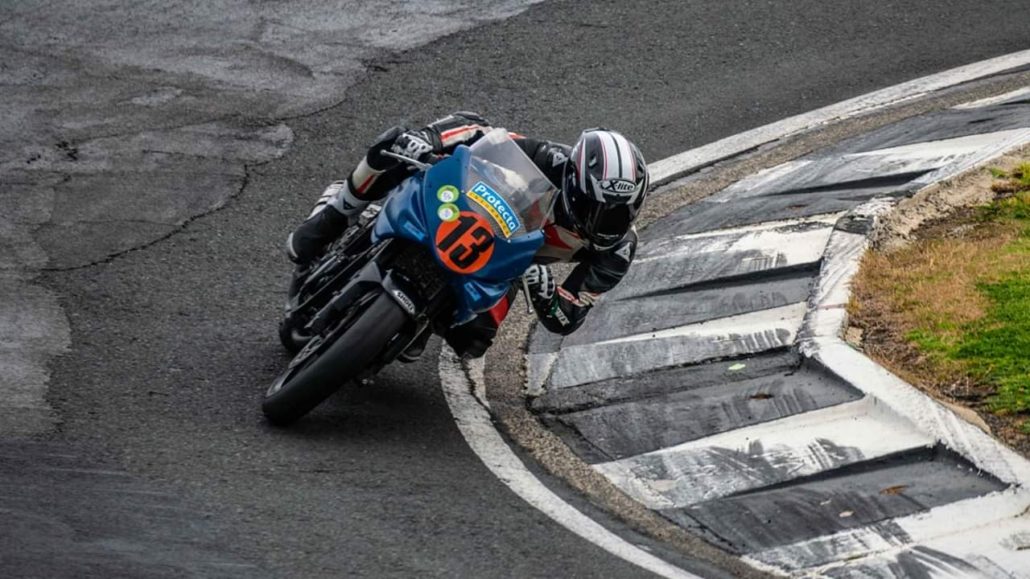 Despite losing out on points from the crash and a missed race, Leslie sits in second place in both championships. After his fairytale debut, he's now preparing for subsequent rounds with track days at circuits that are new to him. Ferg, meanwhile, thinks Leslie will just get even quicker. "He is passionate about his racing, learns quickly and is very focused. As he gets more experience of actual racing I think his confidence is going to grow and grow, so we are super excited."
Leslie's next scheduled race meeting, uninterrupted schedule permitting, is at Hampton Downs on October 18.