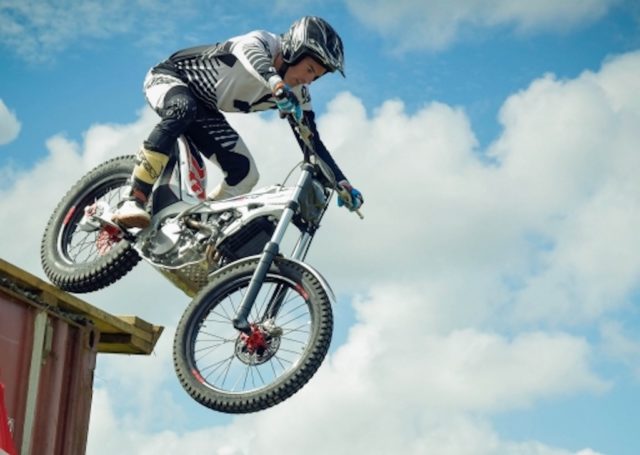 He threatened to steal the show last year and Wainuiomata's Jake Whitaker could easily follow through on that promise at his second attempt this coming weekend, March 2-3.
Kiwi international Whitaker was able to compete on only one of the two days of last season's inaugural Mike Pero MotoFest at Hampton Downs Motorsport Park – a festival weekend that was last year described by many as a "fantastic celebration of motorcycling" – but he'll be here for both days this time around, enhancing his chances of winning the Motul-backed moto trials segment of the event.
The MotoFest extravaganza will again turn Hampton Downs Motorsport Park into a "centre of excellence" for all things motorcycling in this first weekend of March and Whitaker's specialist sport of moto trials is one of many different bike codes that will be on show over the two days.
A massive part of the March 2-3 weekend will be the running of the third round of five in the 2019 New Zealand Superbike Championships and, while that is significant in itself, that racing, alongside the Motul Moto Trials Challenge action, will actually just be two aspects of the huge spectacle that will be on offer to bike fans.
Along with the superbike racing, the Motul Moto Trials Challenge is expected to be a crowd favourite.
It will feature many of New Zealand's leading "bandits of balance", with record eight-time national champion and two-time former Australian moto trials champion Whitaker perhaps the headline act, although seven-time former national champion Warren Laugesen, from Napier, is determined he won't be outshone by the younger man.
Kiwi international Blake Fox, from Dunedin, will be keen to keep Whitaker and Laugesen honest, while talented French rider Jules Huguenin, now resident in New Zealand, will add international flavour to the event.
The riders will attempt to traverse several "diabolical" sections, with obstacles in the Hampton Downs skid pan arena that will include massive tyres, large metal booms from construction diggers, railway sleepers and steel frames. The Motul Oil company has also supplied mock oil containers for the riders to conquer.
"It will be real edge-of-your-seat stuff," said Motul Stadium Moto Trial event manager Tony Perkins. "Each section will be tackled by the riders before moving on to the next one. This will prevent spectators missing out on the attraction with too much happening at the same time." 
With this branch of motorcycling sport, the emphasis is not on speed, but on exceptional balance, extreme bravery and precise throttle control.
The prime aim is to conquer the daunting terrain or obstacles without touching feet on the ground or falling off. Points are lost for these "faults" and a rider with the lowest score wins.
The world-renowned Hampton Downs Motorsport Park will host a wide assortment of motorcycling activities over the two days and, with international guests such as Kiwi former MotoGP star and now commentator Simon Crafar, Kiwi former World Superbike Championship contender Aaron Slight, former motorcycle Grand Prix star Graeme Crosby and 2003 World Supersport Champion Chris Vermeulen, from Australia, among others, in attendance over the weekend, there will be plenty to enthral the crowds.
The event will have a festival feel, with high-profile riders demonstrating their skills and national championship titles also on the line.
The organisers' plan to grow the event into the largest on the Kiwi motorcycle event calendar is already being realised and, just as it did at the first MotoFest event last year, it will offer two-wheeled excitement for all persuasions.
The Mike Pero MotoFest will run with a format similar to that introduced last time around and will again also include the popular Kawasaki Trail Ride, Star Insurance Bike Show, Alpinestars Dinner and the Shoei Classic, as well as the much-anticipated resumption of the national superbike championship series and Shiny Side Up activities.
For more information on the Mike Pero MotoFest weekend, go to http://www.hamptondowns.com
Words and Photo by Andy McGechan