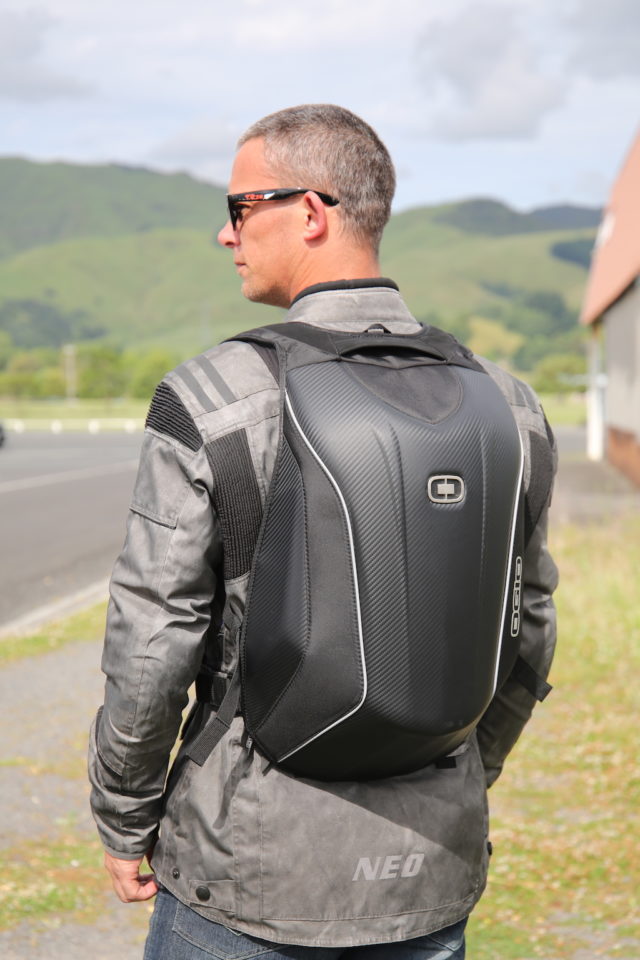 Ogio is a well-known brand when it comes to motorcycle bags, producing a range of handy luggage assortments for everything from helmet bags and gear bags, to travel bags, hydration packs, and of course backpacks. Of their backpack range, the top rung of the ladder is the No Drag Mach 5. Designed with a hard plastic outer shell to be aerodynamically streamlined on a rider's back, it is instantly recognisable.
I've been using my Mach 5 for all of my riding expeditions in my time here at BRM, and suffice to say it's never let me down. Rain or shine, it fits everything I ever need to take on my travels – it's even been loaded to the hilt for a couple of long-weekend trips. Technically it's rated as 'water resistant', but when tested it does a pretty awesome job of keeping the valuables dry. And despite the regular use (and regular drops at the end of a long day in the saddle), it still cleans up like new. All of the zippers still go up and down effortlessly, the stitching has remained in excellent condition, and the straps are yet to show any signs of wear. I can't fault this bag at all!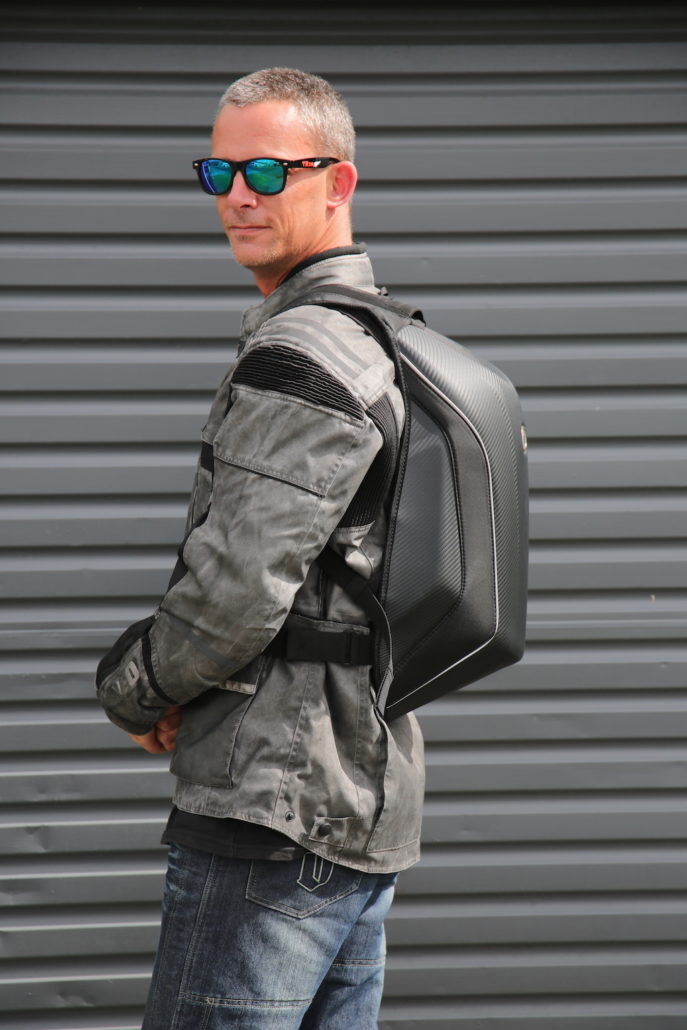 The real test, when compared to other staffer's regular bags, is which one I'd rather be wearing, and the Mach 5 is always my pick of the bunch. Even over the race-hump on my one-piece leathers, it's completely comfortable. I've packed so much stuff into it over its life – my spare visor lives in the dedicated pocket, shoes have been stuffed into the elastic gussets, and my laptop even happily survived a torrential downpour all the way home to Paeroa from Auckland in the main sleeve. It really does take anything you want to throw at it.
Tester: Scott | Distributed by: Northern Accessories Ltd. | Price: $279 | Check it: www.northern.co.nz