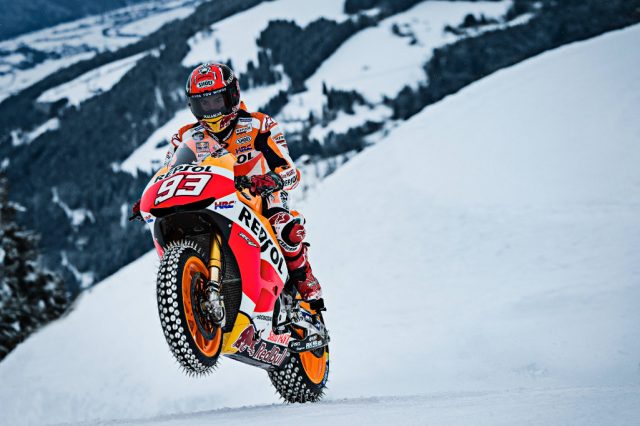 MotoGP World Champion races over the snow on famous Austrian mountain. 
Marc Marquez has written a new chapter in the history of motorcycling by speeding around the Hahnenkamm, a mountain in Austria, on his RC213V MotoGP bike.
The three-time World Champion is used to tackling high-speed courses on the comfort of tarmac but has now become the first rider to ever take a MotoGP bike over the snowy summit of an Alpine mountain.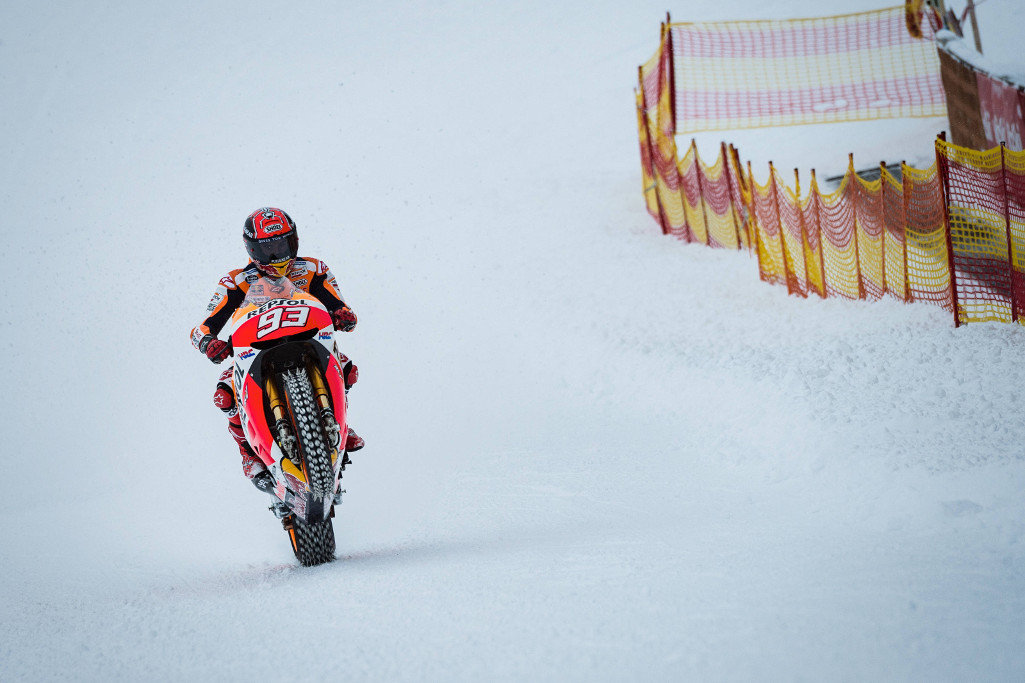 With tyres modified with snow spikes, and the help of Austrian ice speedway legend Franky Zorn and TV ski pundit Armin Assinger, Marquez took his usual position on his Honda, put his foot down and shot down the piste.
In doing so he emulated Red Bull Racing star Max Verstappen who took his Formula 1car for a spin in the same spot in January 2016. It was here Marquez first visited Kitzbühel and carefully examined the challenges of the Hahnenkamm.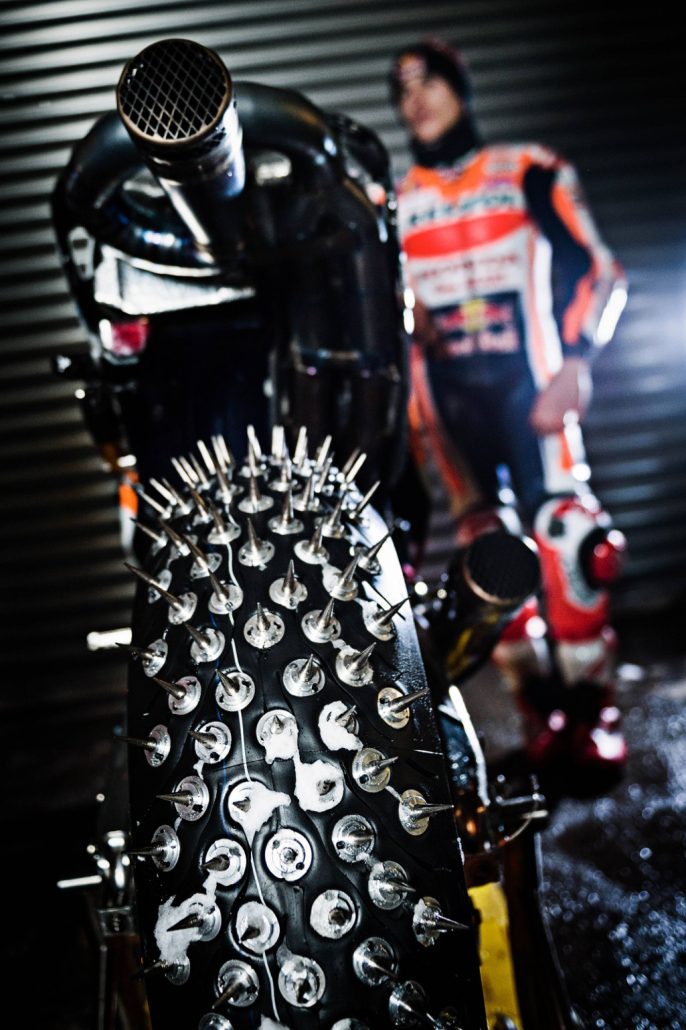 The Spaniard and youngest ever winner of the MotoGP title, said: "It was really difficult to keep the bike under control, but I'm young and it's good fun to try some crazy things!
"We enjoyed it, and we could see after a few runs everything that was possible. The piste was really well prepared. I could really get going and I had a great feeling out there. The grip was unbelievable, even for a wheelie!"
The legendary Streif ski run on the Hahnenkamm is taking place between January 20-22 and is seen as the toughest contest in skiing's world cup.
Straight after the start comes the steepest section of the course, the infamous 'Mousetrap', which sees skiers plunge down an 85% gradient and reach a frightening 110 km/h plus.
It was just a few hundred metres above this extreme section, on the Ehrenbachhöhe, where Marquez pulled off his display.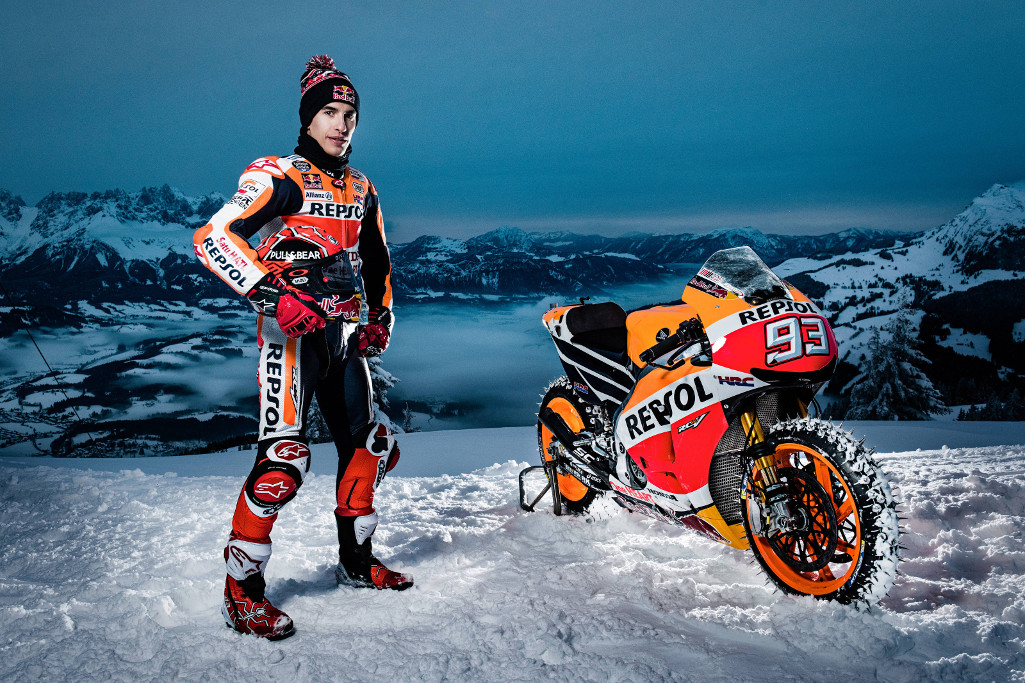 So what do you reckon, MotoGP racing in the snow next season? Watch the video of Marc's antics right here.