Old and new, rare and mainstream, shiny and … well, even shinier … along with champions of the past, present and future too.
They are all heading to the third annual Mike Pero MotoFest at Hampton Downs on the weekend of March 7-8, the motorcycling extravaganza now established on the Kiwi calendar as the one "must do and see" events of the year.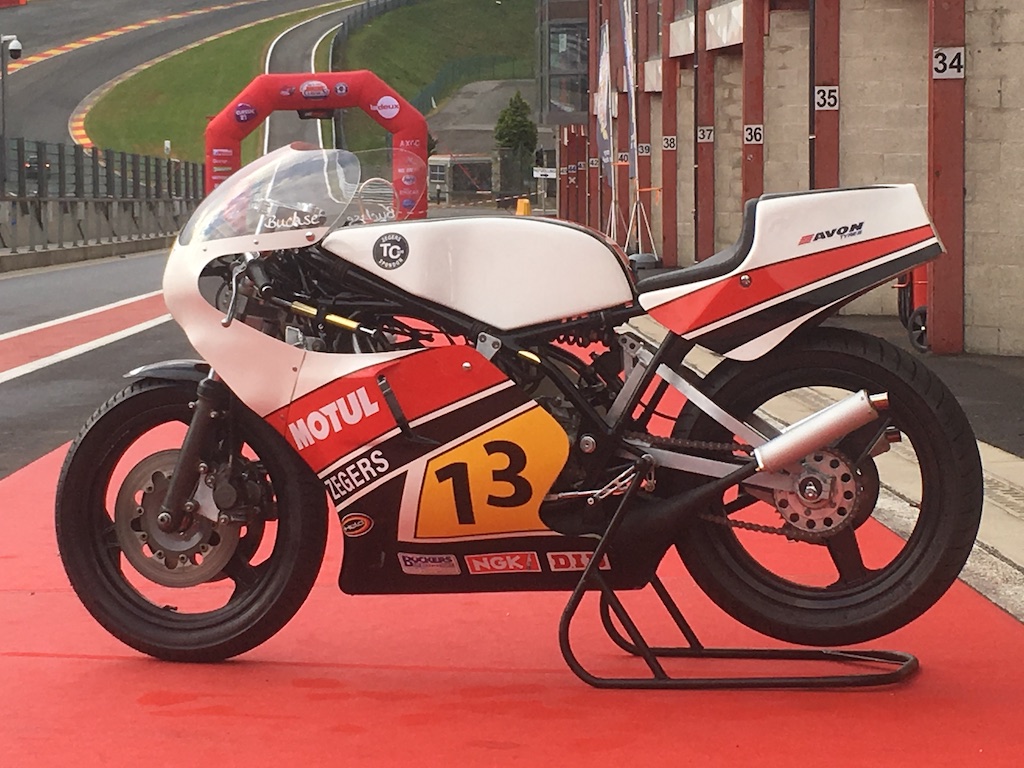 This year's MotoFest will stage the inaugural Motul NZ Classic Grand Prix, a race that is drawing in legends of yesteryear … iconic, famous and well-loved bikes and some of the equally celebrated riders of the age too.
Instigated by New Zealand motorcycling legend Graeme Crosby, the Motul NZ Classic Grand Prix will feature bikes of Pre 82 (72-82), Pre 89 (82-89) and Pre 95 (89-95) eras.
Crosby raced all around the world in the 1980s and holds the distinction of being the only person to have won the Daytona 200, the Imola 200, the Suzuka 8-Hour endurance race and the Isle of Man TT.
The world-famous Kiwi-engineered Britten bike will also be on show and record nine-time New Zealand superbike champion Andrew Stroud will "take it for a few demonstration rides" over the two days.
The 2020 edition of the Mike Pero MotoFest will again host the third round of five in the New Zealand Superbike Championships (NZSBK), this separate competition completing the full motorcycling spectrum over the two days.
The popular north Waikato race track will be a buzzing hive of bike-related activities over the two days, with the Legends Garage perhaps the true "honey-pot" in the pit zone.
Past, present and future champions will rub shoulders in pit lane, the rare and exotic machinery all sparkling and shiny and looking as if they might just have rolled off the production line, with many of the bikes' owners, restorers, mechanics and racers all hovering around and sharing their stories.
Well-known German motorcycling journalist, author and bike restorer Peter Abelmann is one of these men thrilled to be a part of MotoFest this year and he's coming all the way from his home in the small town of Schermbeck, in western part of Germany, and bringing with him a special bike, the Spondon-Zegers TC 500.
"In 1977, former Yamaha race mechanic Ferry Brouwer developed a three-cylinder Yamaha by adding one cylinder to the famous Yamaha two-stroke twin," Abelmann explained.
"He built a 350 and 500 version of this bike for racer Kazumi Katayama. Katayama used the 350 'Sankito' (the Japanese word for three-cylinder) in the world championship and the bike helped him to win the championship in 1977. They used it one time more in 1978, but then it was not used after that.
"At that stage, Dutch mechanic Karel Zegers took the concept to build a three-cylinder 500, first for himself and later to sell it to other racers. He developed the engine with his own cylinders, engine-cases and a German Hoeckle crank. Then he contacted Spondon Engineering in Derby (in the UK) to build a frame for his engine. Together they built between 1979 to 1984 about 15 complete bikes, which were sold in the Netherlands, Germany and in Great Britain as the Spondon-Zegers TC500.
"My bike was found some years ago as a basket case of parts and I rebuilt it. It is not clear who rode this bike in the past, but there are not many Zegers bikes left. The bike has a Spondon frame, brake disks and forks, English Dymag wheels, Lockheed brake parts and Avon tyres. Radiator and tank are built by my friend Gernd Böckers and the fairing is a customised a TZ500 part."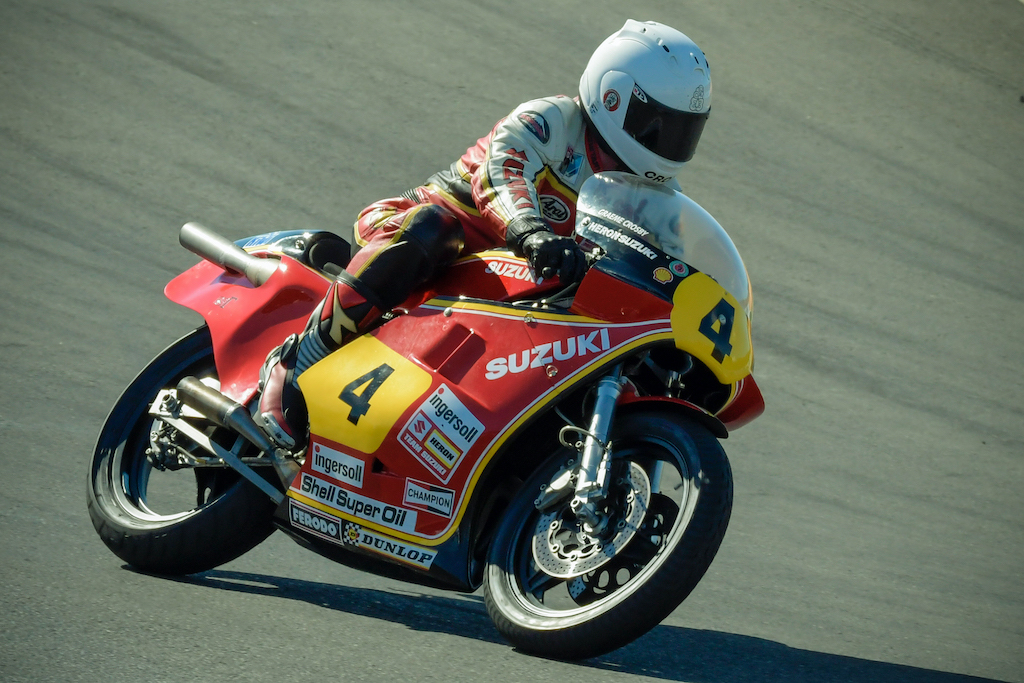 Legendary Kiwi former MotoGP engineer, electronics expert and bike tuner Paul Treacy will be there with "a fleet of bikes".
"We will have there the 2013 Aprilia MotoGP bike raced by Spain's Aleix Espargaro, used in the final race of the 2013 MotoGP season, where he achieved six top-10 finishes," said Wellington's Treacy.
"The Proton Kenny Roberts KRV3 bike will be worth seeing too. In 1997 Kenny Roberts switched from Yamaha YZRs to a bike of his team's own design. Roberts built this bike with his main team engineers, Australian Warren Willing and Kiwi Mike Sinclair. It signalled the end of the two-stroke era in MotoGP and Jeremy McWilliams set pole on this bike at the Australian GP in 2002."
Treacy will also bring to MotoFest a 1992 ex-Kevin Magee Yamaha YZR500, painted in Lucky Strike colours, a bike identical to the one that Wayne Rainey rode to win the 1992 world crown.
The 60-year-old Treacy is himself something of an icon, inducted into the Motorcycling New Zealand Hall of Fame in 2016.
Treacy made a name for himself by spinning the wrenches over the years for such notable riders as Wayne Rainey, Kenny Roberts, Randy Mamola, Kevin Magee, Eddie Lawson, John Kosinski, Jean Michel Bayle and Doug Chandler, to name a few, and he spends his time these days running his own business, Eyemagnet, a software company specialising in television systems and analytics.
Crosby, Stroud, Abelmann, Treacy and many others, such as the irrepressible Australian Robbie Phillis, Christchurch former GP racer Stu Avant, Whanganui former GP racer Richard Scott and Kiwi former World Superbike Championship heroes Aaron Slight and Gary Goodfellow, to name a few, will be on hand at the Legends Garage, keen for a chat or just to sign autographs and this will surely be one of the hot spots at this year's Mike Pero MotoFest.
Words by Andy McGechan