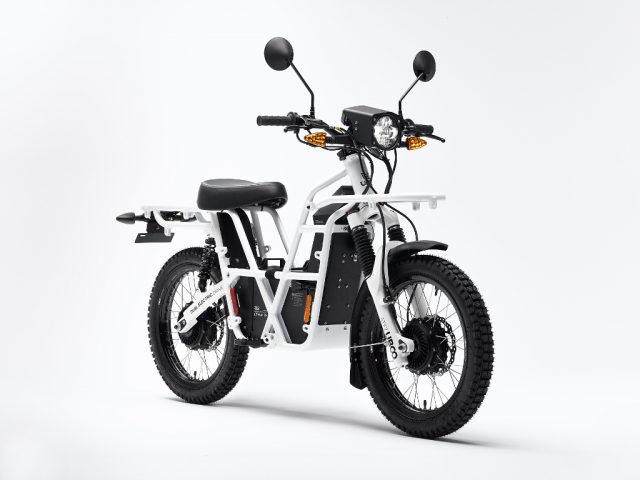 UBCO – the two-wheeled transport transformer
Words: Sean Pics: Ubco
UBCO is a brand some may not have heard of, but that is likely to change, following the Kiwi company's release yesterday of a 2×2 all electric, roadgoing moped, which is already being sold here, in Australia and the United States.
Google for the history of the company, but what you won't find is a motorcyclist's impression of how this silent street stalker is in terms of being a practical EV based on what was originally, a rural-rounder-upper.
Two words: loved it. The UBCO was ready for test rides around Viaduct basin in Auckland at the onset of a tropical storm and by the time our test rider got to the quirky-looking, but oddly-appealing machine, threatening grey skies had dumped copious quantities of heavenly h2O onto the cobbled streets liberally interspersed with tram tracks – terrain most sane motorcyclists avoid like the plague.
The UBCO being a 2×2, its battery power is immediately delivered equally to the motors in the hubs of both front and rear wheels. This gives instant acceleration and levels of traction that border on magnetism. I honestly faced riding into the storm with some trepidation, having already determined the street's slickness under my boots.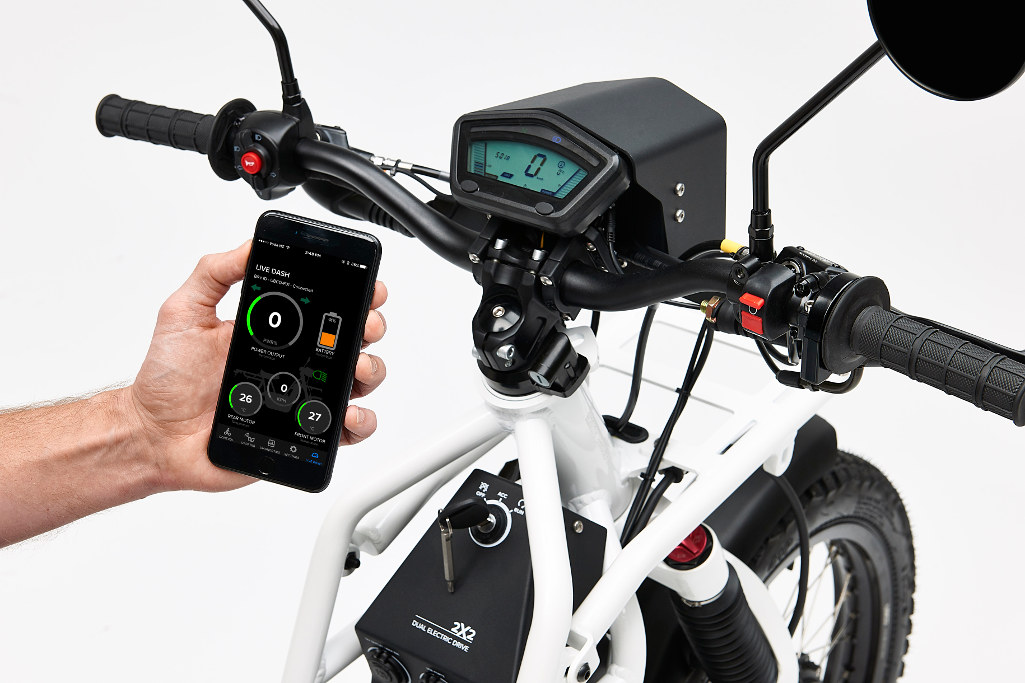 Amazingly enough though, the UBCO did exactly as promised: it smoothly and surely launched into the teeth of the wind and the rain with the surefootedness of a mountain goat and the acceleration of the Millenium Falcon entering hyperdrive (the second-time round; after Chewbacca had fixed the motivator).
Excuse the Star Wars reference, but the UBCO tends to inspire such similes.
This bike could – back in 2012 when the first prototype was unveiled at Fieldays – have been described then as 'the future of commuter transport', but on February 1, 2018, it became the very long-winded, but accurate 'now' of fuel eliminating, ACC-Levy busting, digitally connected, dual purpose motorcycling.
The remarkably unthreatening electric moped has a maximum range of 120km, depending on use, a maximum speed of 50km/h making it perfect for Auckland especially, where motorway speeds can dip to 30km/h, a charge time from flat of 6 hours and can be driven on a car license.
Available through a national, 31-strong dealership network, you might be tempted to see an UBCO up  close and personal yourself.
Word to the wise, take your chequebook with around $8k to draw from, because once you've ridden an UBCO – and done a very quick cost-benefit analysis – you may well be riding home on yours.