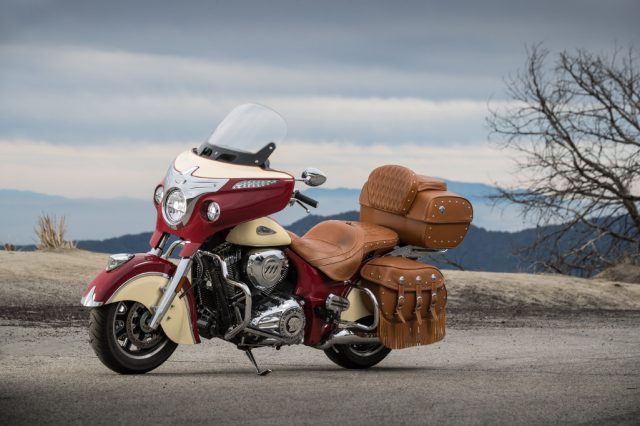 When Indian was reborn in 2014, one bike stood out from the rest with its high use of leather, its classic looks, and of course its tassels. That bike was the Indian Chief Vintage, and now three years later it has competition to woo the tassel loving community in the form of the high-tech Roadmaster Classic.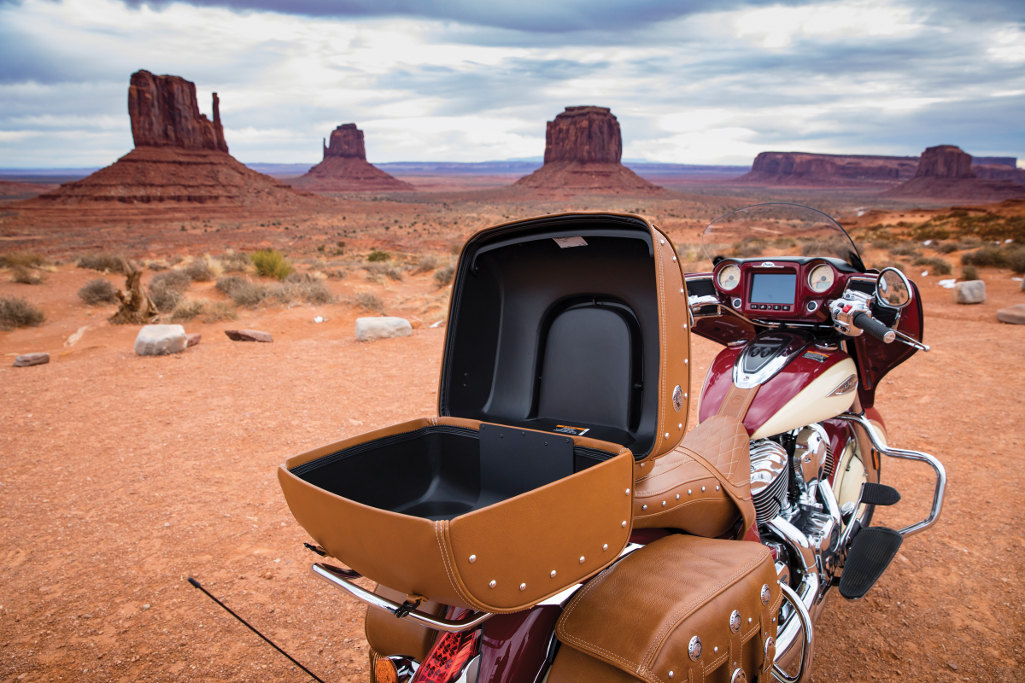 Based on the Roadmaster, the classic opts for a more traditional look than the original bike, with a couple of cows worth of high quality leather, the latest infotainment system from Indian, and a pumping sound system, all wrapped in a nostalgic package to remind you of Indian's roots as America's first established motorcycle company.
This means there is the aforementioned tassels galore, a healthy amount of Indian's incredible high quality leather, the latest in safety aids including ABS and a tyre pressure monitoring system, plus creature comforts in the form of heated grips, 100-watt audio system connected to Indian's 7-inch Ride Command infotainment system, and throttle-by-wire cruise control all as standard equipment.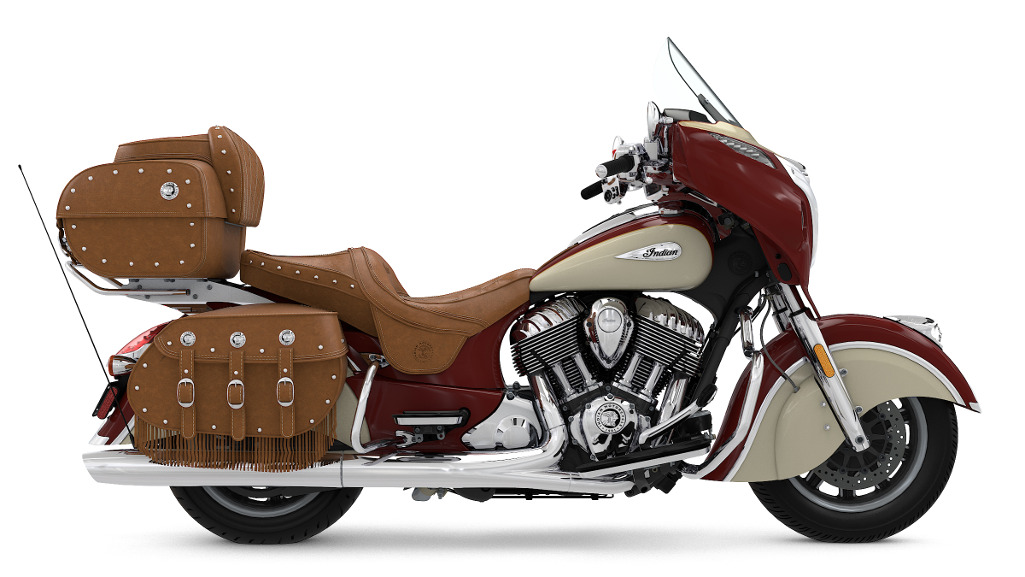 The Indian Roadmaster Classic will be available in three colour options: Black, Willow Green and Cream, Indian Red and Cream. The Indian Roadmaster Classic will be available in New Zealand from late March and will feature a ride away price of $39,995 for the black colour option and $40,995 for the two tone colour options.