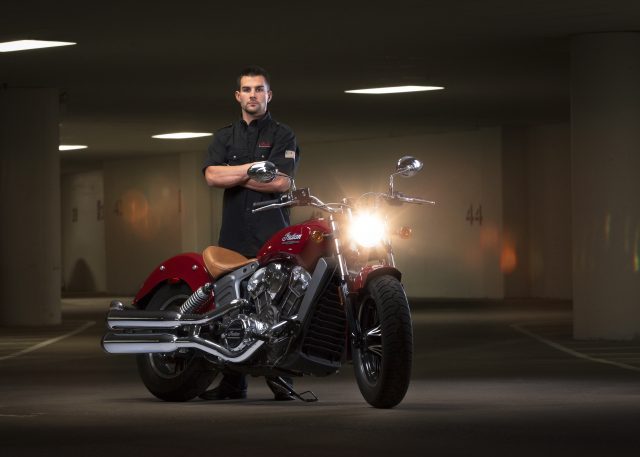 Indian Motorcycle Racing will utilise a proprietary new liquid-cooled 750cc V-Twin competition engine.
Indian Motorcycle is proud to announce its re-entry into the AMA Pro Flat Track series with its first full-factory racing effort since the 1950s.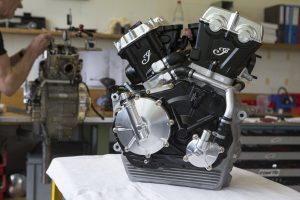 The Indian Motorcycle Racing Team will contest the series with an all-new and proprietary liquid-cooled 750cc four-valve V-Twin competition engine specifically designed for flat track and engineered into a specially built chassis.
Indian Motorcycle has a significant history in flat track, at one time dominating the sport with legendary riders and motorcycles. Perhaps best-known was the Indian Motorcycle Wrecking Crew, consisting of Bill Tuman, Bobby Hill and Ernie Beckman.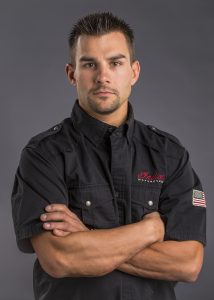 Multi-time AMA Grand National Champion Jared Mees will join the Indian Motorcycle Racing Team as a test rider in 2016. Mees, 30, won the AMA Grand National Twins Championship in 2009, AMA Grand National Singles Championship in 2012, the unified AMA Grand National Championship (GNC1) title in 2012, 2014 and 2015, and is a current X Games gold medalist. The bike will do a wild card event this year in preparation for a full season in 2017.
"We are very excited to return to the AMA Circuit," says Steve Menneto, President of Motorcycles for Polaris Industries. "We have established the new Indian Chief and Scout series as the cornerstones of our production line-up, and now is the time for us to return to racing in a big way. We know that fans of Indian Motorcycle have been anticipating this announcement and can't wait to see Indian Racing back in action."