Price: $699 | Rating: 8.75/10 on the track | Distributed by Darbi Accessories
Our racer-reporter Glen Williams has been thrashing his HJC helmet for nigh on 18 months now, so what does he think?
"Whether you are riding on the road, doing track-days or some full on road racing, having a good helmet on your head is one of the most important investments you'll make in personal safety. I am a bit of a fussy bugger when it comes to my riding gear which means the fit, function, ease of use (idiot-proof-ness) and safety are all important considerations.
The HJC RPHA10 helmet has a feature called 'Silvercool inner lining' that is claimed to be 'conforming, supportive and comfortable'. It includes an anti-bacterial resistance as well, and the lack of any nasty smelly moulds/mildew forming in my 18 months of ownership certainly suggests that this stuff actually works.
There are also additional cutaways incorporated into the inner lining to allow space for the arms of glasses or sunnies as well, which adds further to the comfort-factor.
The quick-change visor is optically correct, giving you undisturbed clear vision; it's also convenient for the fitting of tear-offs if you choose to use them. I have used two visors during my ownership, including some industrial track use – racing at the Wanganui and Paeroa street circuits having the most dramatic effect on the visor's surface. Personally I don't consider this a fault as there is always a lot of the gravel hitting you at very high speeds on the street tracks and to the visors credit it suffered no failure in the form of any cracking or discoloration.
The visor is also Pinlock prepared and with my anti-fog Pinlock fitted in a matter of minutes it sets you up for what is arguably the best anti-fog system on the market today.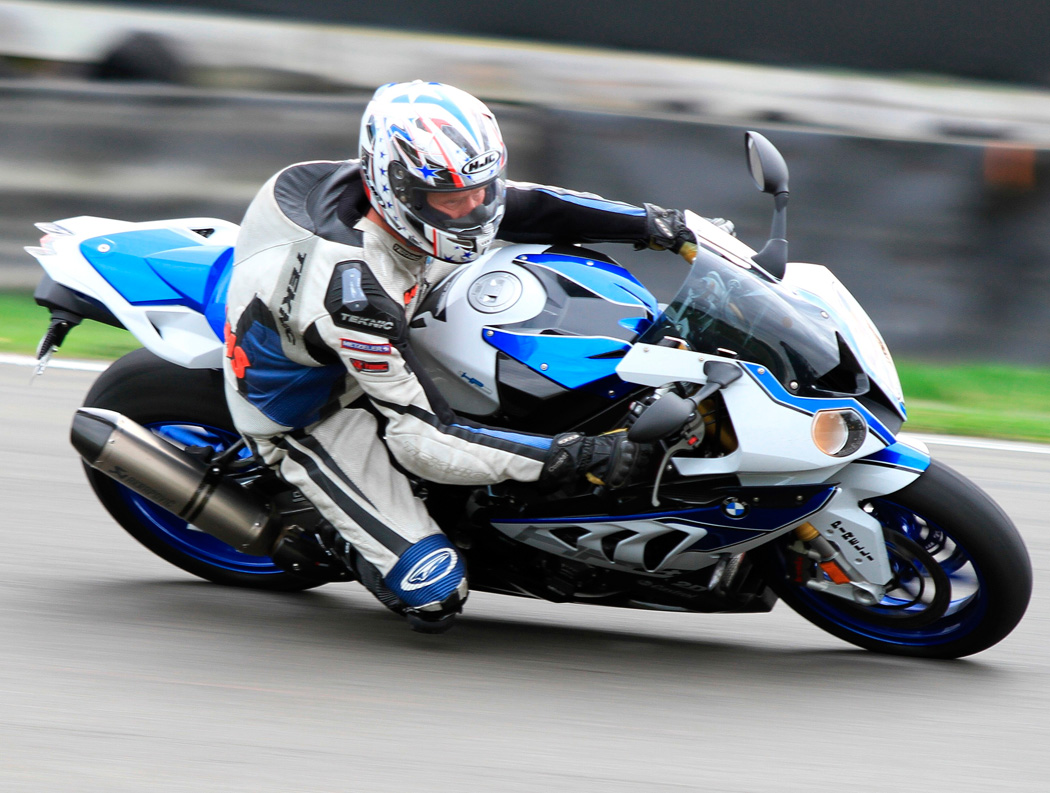 The outer shell's weight has been kept very low by HJC's use of a 'Premium Integrated Matrix' for its design – this is a combination of fiberglass, Kevlar and carbon fibre.
I have personally seriously crash tested a lot of helmets over the years and I know that the Kevlar and fibreglass components are particularly impressive in the way that they remain stable when grinding away on a road surface and have fantastic resistance to splitting or cracking. The carbon fibre component, of course, provides great weight saving and impact strength.
This helmet is still one of the lightest on the market at 1300g, giving your neck muscles an easy time with a minimal amount of muscle strain at speed.
Noise-wise I would give it a medium/high score of 7.5/10, which is about the best score I have given any helmet when using them 100% at a race track – it's a tough test for a product in race conditions where loud bikes and high speeds are always involved.
The vent systems fitted are of top quality and are easy to slide open or closed with gloved hands. You are quickly rewarded with a cool breeze onto the visor's inner surface. Whilst other brands of helmet vents might look similar they are often there for bling-factor over function, so well done HJC for a good venting system that hasn't failed or broken during my tenure of ownership. Well priced to boot.
GW