While Harley-Davidson are well known for their chrome clad road warriors, there are some of us who prefer a bike with less of the shiny stuff.
Harley knows this well, and have just dropped details on the new Road King Special which brings a whole new attitude to one of the brand's most loved motorcycles.
Swapping chrome for black and powered by the muscular Milwaukee-Eight™ 107 engine, the new $37,995 Road King Special motorcycle pushes Harley-Davidson's touring line in a dramatic new styling direction, expressing a contemporary perspective on the classic Road King model.
"The Road King Special pounds down the boulevard like a gleaming locomotive rolling through a train yard at midnight," said Brad Richards, Harley-Davidson Vice-President of Styling and Design. "The Road King has always reflected the purity of the Harley-Davidson FL riding experience. By exchanging chrome surfaces for black and lowering the bike's profile, we've moved the traditional Road King into a new space that's very current in the custom bagger scene."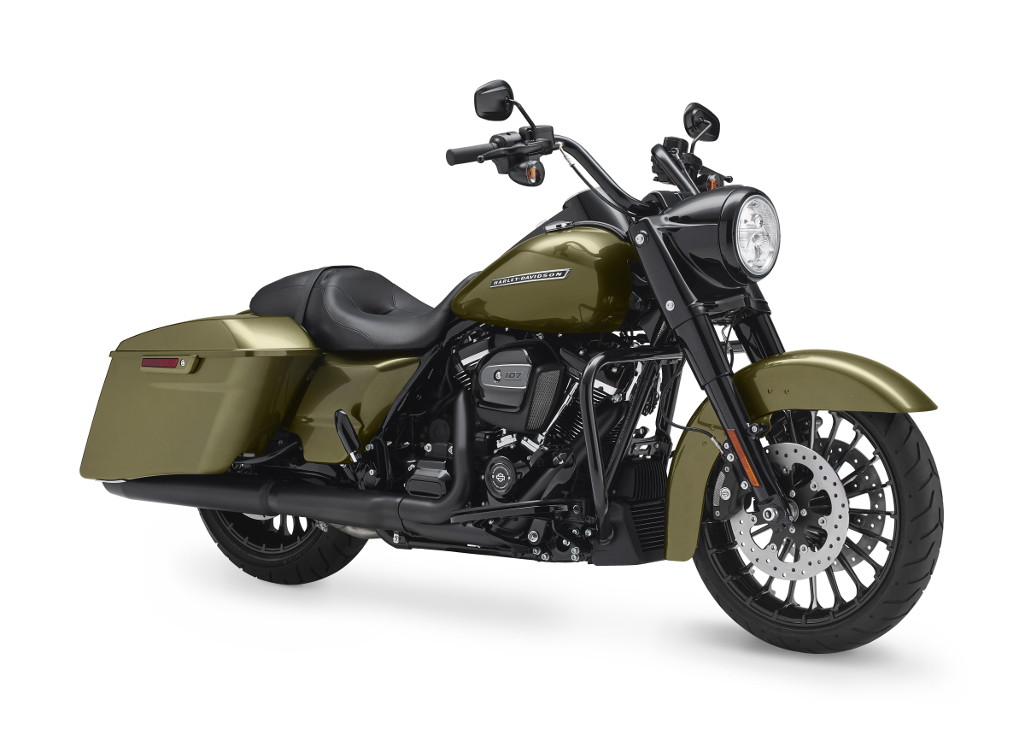 A dark front end topped by a massive gloss-black headlamp nacelle is the signature styling element of the Road King Special. A new 9-inch-tall, 1.25-inch-diameter mini-ape handlebar puts the rider in an aggressive posture on the bike that's also comfortable for long runs on the open road.
"Chrome was retained only on some key engine components," said Harley-Davidson Designer- Stylist Dais Nagao. "The lower rocker boxes, pushrod tubes and tappet blocks are finished with chrome to emphasize the V-Twin shape of the Milwaukee-Eight 107 engine. We added a new engine-turned air cleaner insert, a finish that's also featured on the tank console."
We rode the Milwaukee-Eight equipped range in Washington State last year and were impressed with the latest machines from the bar and shield.