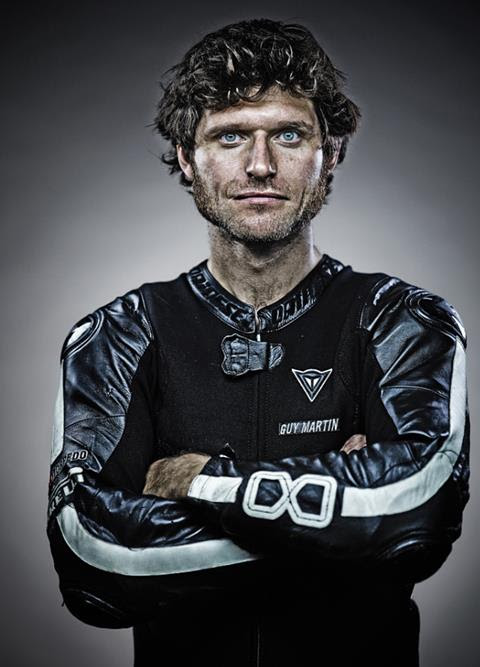 In August, Guy Martin piloted the Triumph Infor Rocket Streamliner to smash a 46 year old Triumph record, by achieving a speed of 274.2 mph at the Bonneville Salt Flats.
He hasn't overlooked the coincidence of him out on the Bonneville Salt Flats as he turns his attention to an event that carries another famous salt flat name. The annual Burt Munro Challenge.
Guy won't be trying to set any land speed records when he competes in Invercargill in November, but is really looking forward to putting his home-built 320hp turbocharged Suzuki GSX-R1100 through its paces, starting with the Bluff Hill Climb.
You'll also see him tearing up Oreti Beach for the Indian Motorcycle NZ Beach Racing Champs where he'll be riding a Honda CFR450 supplied by Southland Honda.
Although having previously been to New Zealand, this time Guy's is looking forward to spending more time in our backyard, possibly taking to the pedals after the Burt Munro Challenge to check out the trails around Queenstown.
Guy's aim for the week: to have fun, enjoy racing his monster bike and spend time at an event that was voted by 
TIME Magazine
 as one of the top five motorcycling events on the planet, not for its hype but for the pure essence of motorcycle racing, the facilities and the week in total.
Martin will open Classic Motorcycle Mecca (NZ's largest dedicated motorcycle museum) on Tuesday 22 November and along with everything else that is going on it will be a stunning week of motorcycling in Invercargill.
Are you heading down to the Burt? The good sorts behind the event have managed to secure Burt Munro Challenge goers a special Inter-Island rate. Simply apply the promo code "XBM1" on the payment details page at time of booking to score a 15% discount.
See ya there!