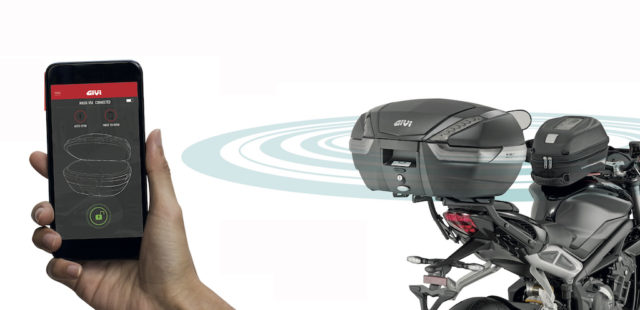 Motorcycle luggage manufacturer GIVI are constantly pushing the boundaries of their industry, and now they are pushing into the electronic age as well. Their latest designs include a smart-phone App, designed to talk to the locking mechanism on their luggage. The basic premise is that you won't have to carry another key to lock and unlock your pannier bags or top box.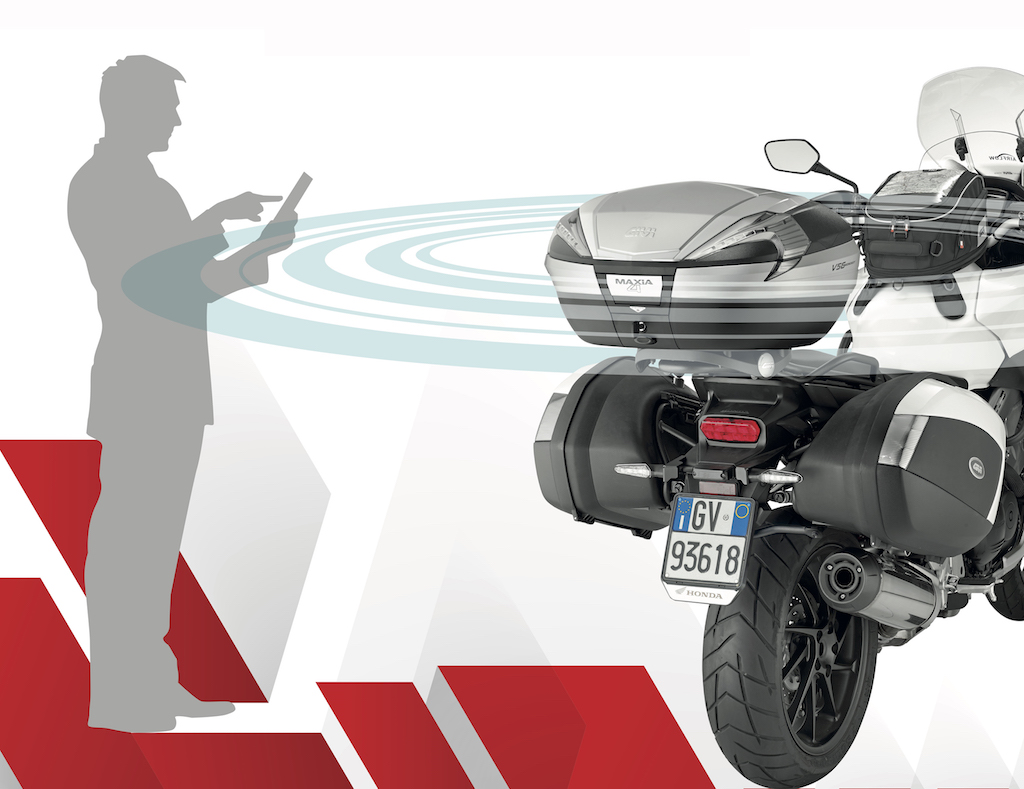 Alongside the new wireless locking technology, GIVI are also very focused on using the best quality materials for their cases, and their mounting bracketry. Two new examples of products will be released "soon", the GIVI M9 plate, and the new 'SLIDER'. The latter is the cornerstone of a new range of accessories dedicated to sports and fast naked bikes. It can be recognised by its aerodynamic shape and anodised aluminium inserts with laser engraving.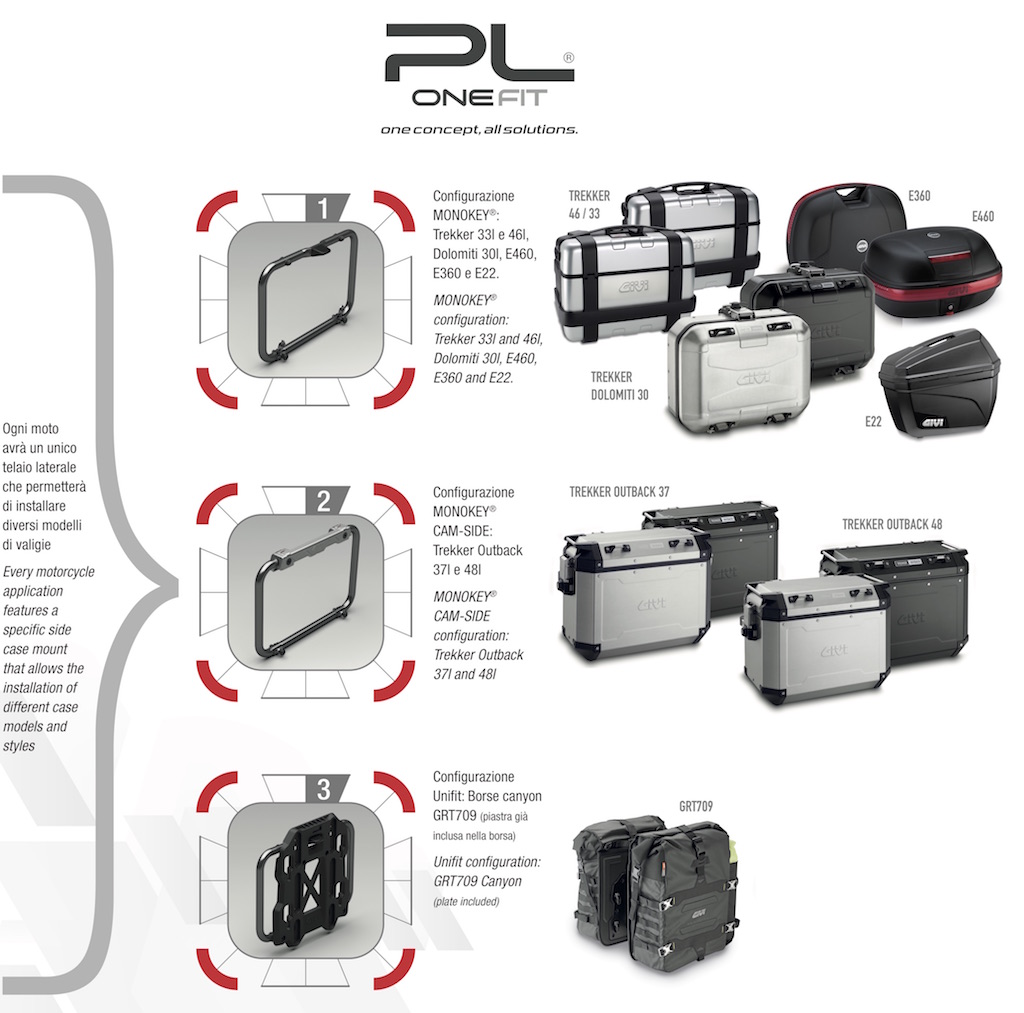 GIVI are also looking into methods of simplifying their fitting systems, introducing the new 'PL One Fit' which will make it possible to install different cases on your bike using a single system, including all of the brands older models as well as current and future cases. This 'PL' marks improvements in terms of efficiency, strength, and lifespan.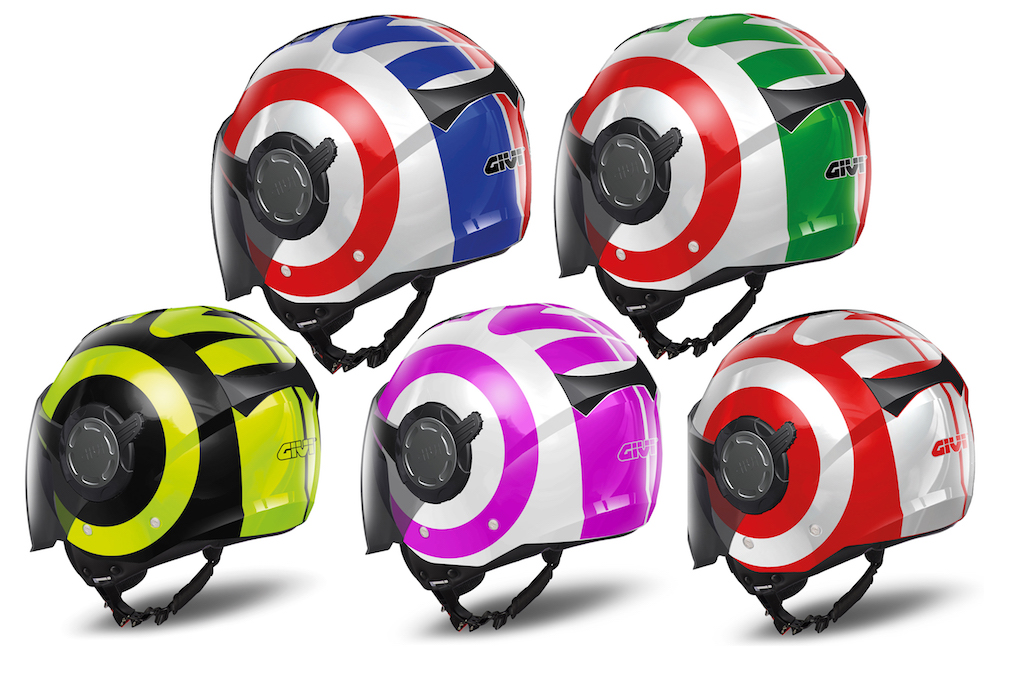 As well as being at the forefront of the motorcycle luggage industry, GIVI are excited to release their new range of helmets – the Jet 12.4 Future – developed for the urban rider, with an emphasis on visibility, style, and safety. The graphics and colours are immediately evident, but the Jet 12.4 Future demonstrates the brands ability to go far beyond aesthetics once again. A double visor system is fundamental – the outer elongated visor offers protection to the whole face, while the retractable internal sun visor means riders can adjust the contrast levels between bright sunlight and shaded areas on the move. The helmet is available in two outer shell sizes, ensuring a comfortable fit.