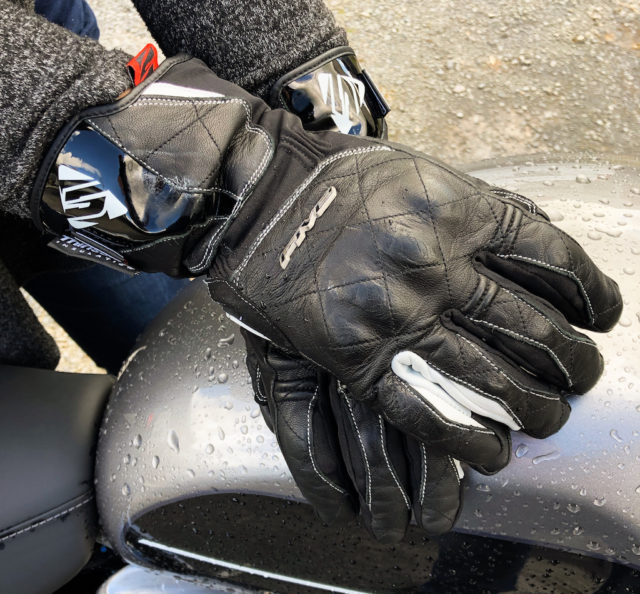 The WFX Skin Women's gloves are designed especially for the feminine hand, making them a joy to wear on the bike. The fit and finish of these gloves are exactly as you'd expect from FIVE, who specialise in only making gloves for two-wheeled riders. I ordered them in size large, which fits out-of-the-box a little tight, but I was assured that they would mould to the shape of my hands nicely in a short period of time. And that they did.  
Being a sport/race style gauntlet glove, the level of protection incorporated in these gloves is top-notch, with PU knuckle and finger shells and the palm and thumb reinforced with leather. The best bit is the Hipora membrane, which means they keep the rain out on nasty rides yet breath when it warms up. Added to that is the 180g Thinsulate lining which means they're perfect on cooler days thanks to the 'furry' interior which feels great and I'm sure they'll be my glove of choice through spring.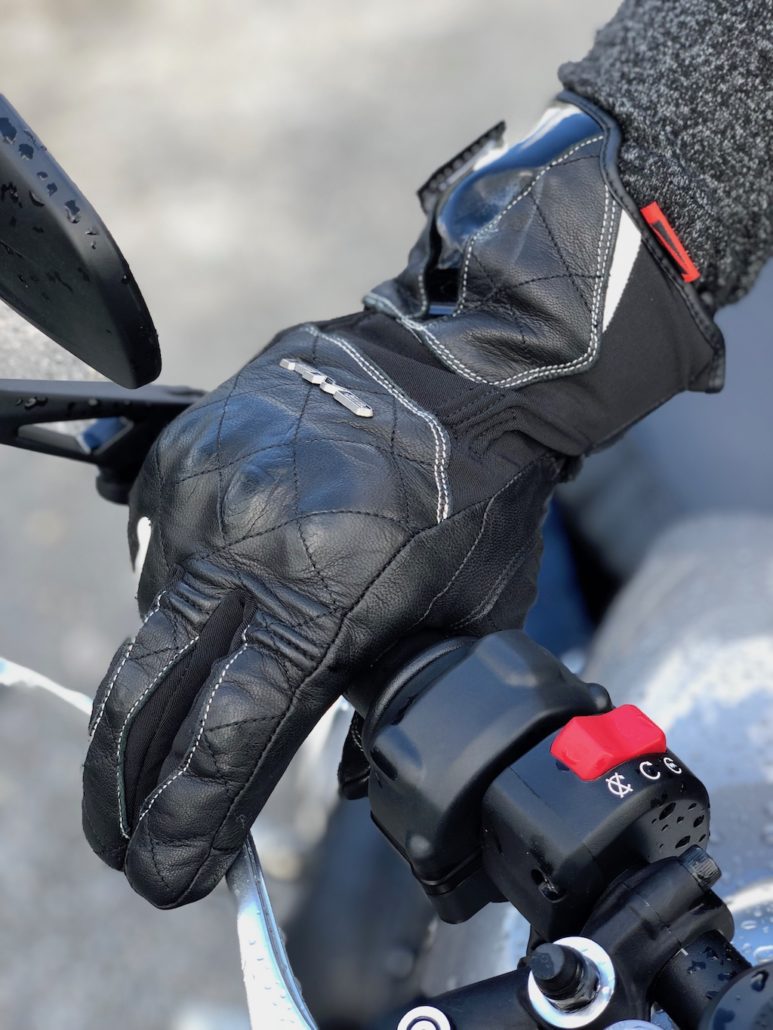 On the bike, the gloves feel really nice, with soft leather on the palm for an enhanced feel of the motorcycle's controls. The single Velcro closure works a treat and is easy to use when putting the gloves on or taking them off.
These have been great wearing over the past few months, especially on cold winter riding. It's always a nice feeling knowing you have great protection on your hands should the unthinkable happen.
Tester: Kerry | Distributed by: Motogear | Price: $169.50 | Check it: www.motogear.co.nz