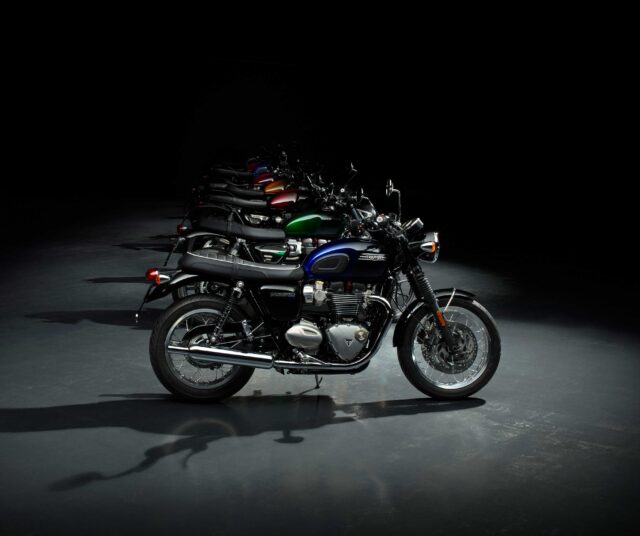 Triumph has unveiled eight new paint schemes for their Bonneville collection which will be strictly limited for one year only. The new Stealth Editions are an exclusive collection, with each model featuring its own unique tank design, which showcases a dramatic hand-painted finish that intensifies in the light to reveal vivid colour. Looking from the front you'd think the tank was black, but as you move around the side, the colour reveals itself.
The process starts with a base layer of mirror-finish metallic 'Silver Ice' being applied to each tank, followed by a precisely placed dark to light 'Sapphire Black' graphite vignette. Finally, a translucent tinted lacquer is applied in multiple layers, to build a deep and rich top coat.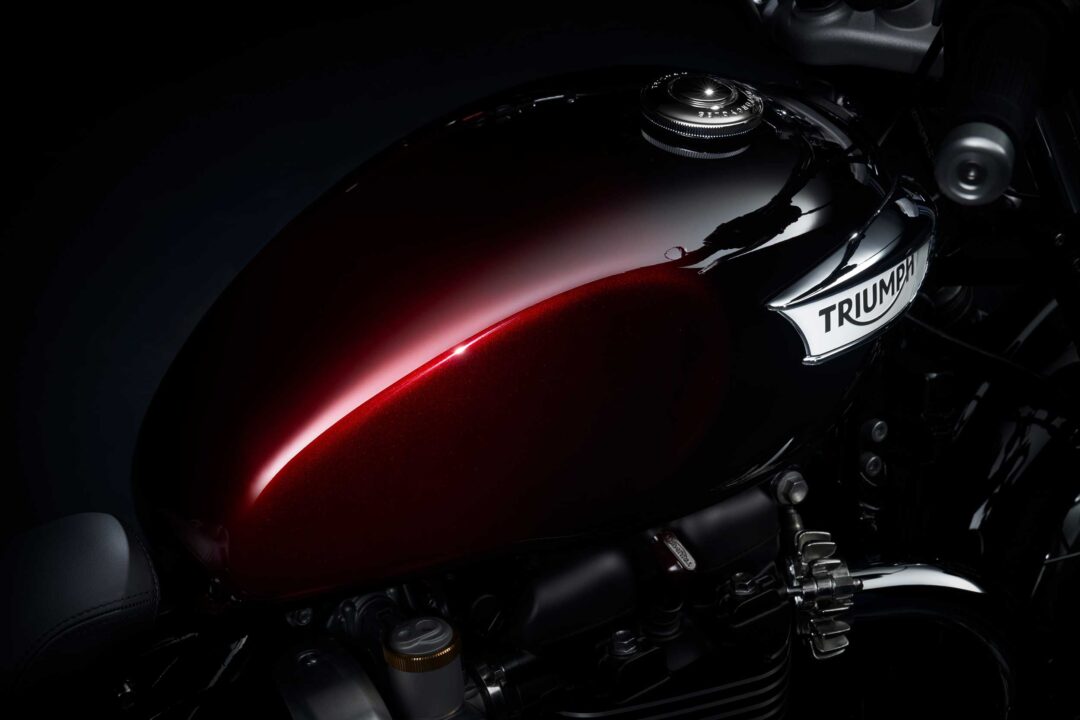 The transition from dark tinted graphite to vibrant colour, springs to life when exposed to light, varying in hue and tone under different conditions and appearing different from every angle. The hand-painted finish ensures subtle variations, making every motorcycle truly unique.
The eight Triumph Stealth Editions include the Bonneville Speedmaster in red, the stripped-back Bobber in purple, the T100 and T120 in a striking blue, the popular Speed Twin 1200 in red and the agile Speed Twin 900 in green, the Scrambler 900 in an eye-catching orange, and finally, the moody T120 Black features a sophisticated matt silver finish.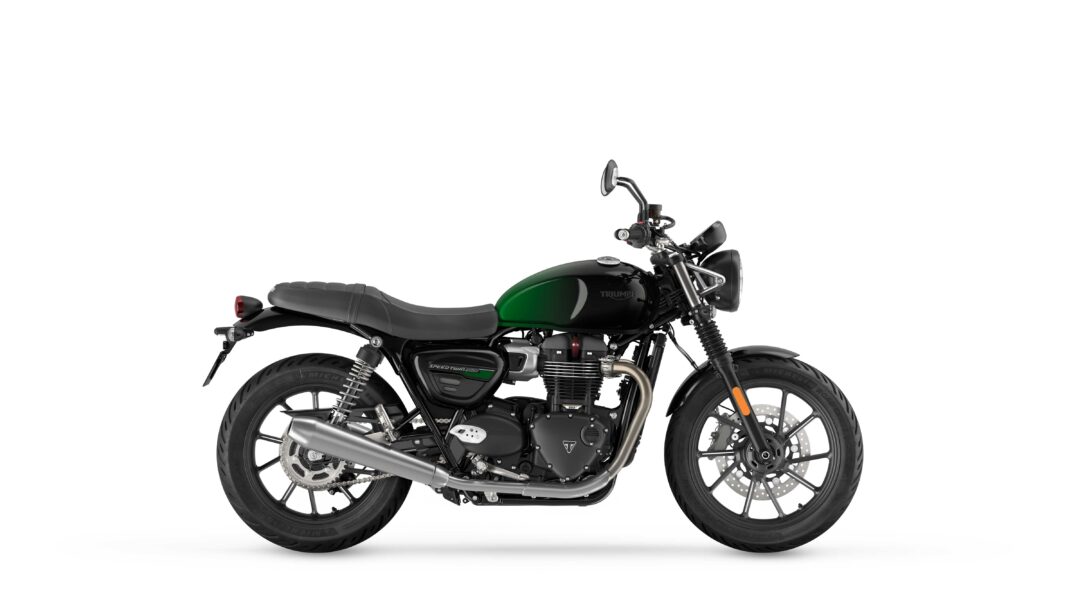 Triumph Motorcycles' Chief Commercial Officer Paul Stroud said: "The Stealth Editions are simply stunning, and a brilliant demonstration of the skill and innovation of our paint team. It is a challenging, hand-crafted technique that gives each motorcycle a sophisticated and unique finish. For fans of our Bonnevilles, these Stealth Editions will be hard to resist."
Orders can be placed now at Triumph dealers, with bikes arriving in dealers from February 2024. Pricing will be announced closer to the arrival in NZ.
For further details visit www.triumphmotorcycles.co.nz