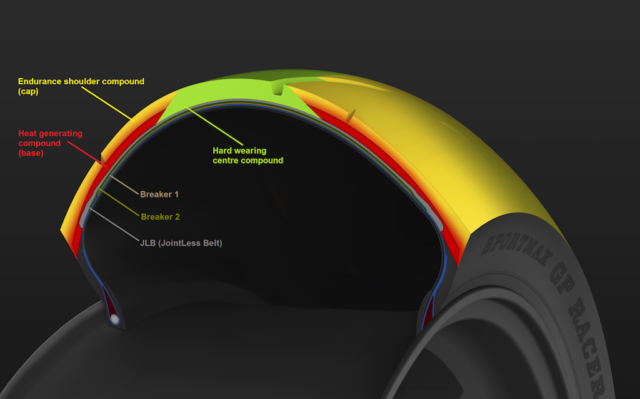 Since the first Isle of Man TT in 1907, Dunlop has continuously evolved their tyre technology to push the boundaries, allowing riders to break records and reach faster average speeds.
Having competed in all but two of the TT events since the beginning, Dunlop is the most successful tyre manufacturer at the Isle of Man TT.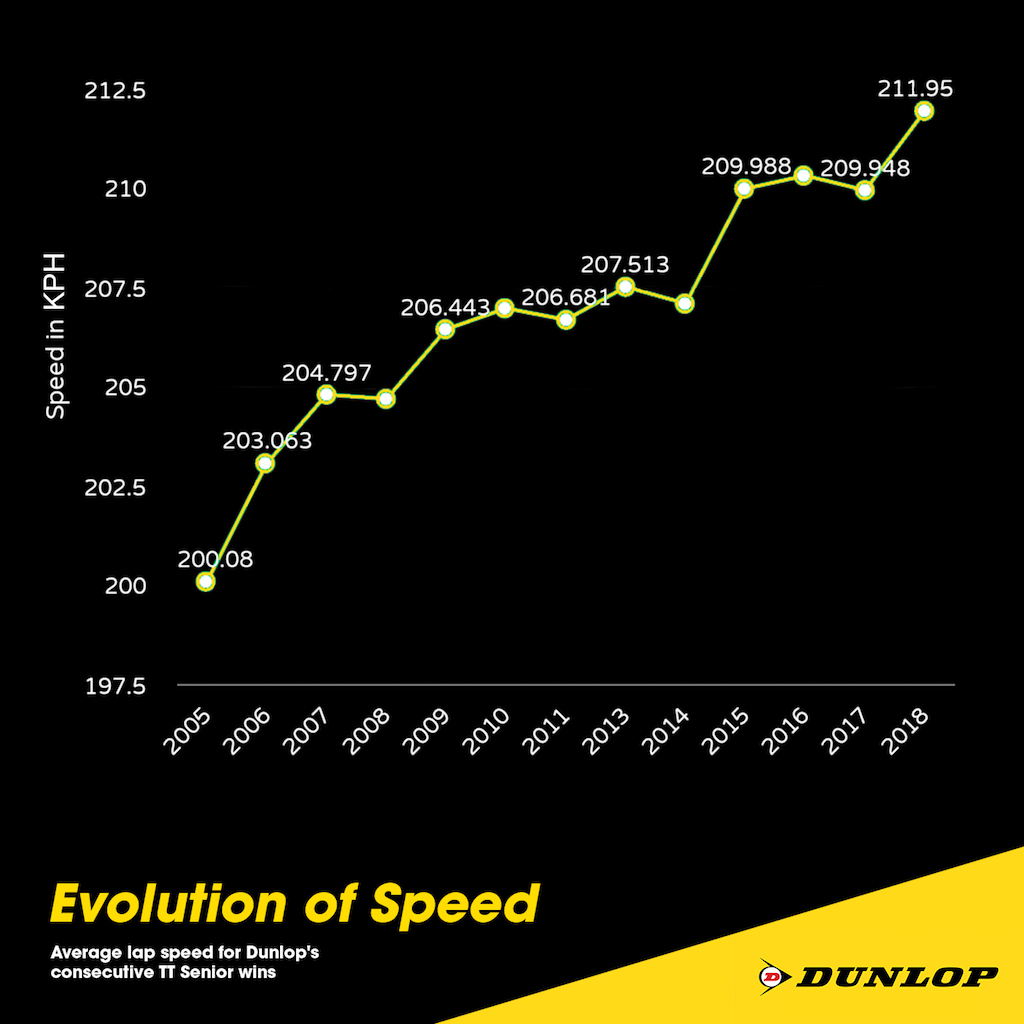 15 YEARS OF DEVELOPMENT, 6% GAIN IN SPEED
In the last 15 years alone, top riders have chosen Dunlop to claim more than 60 victories and 150 podium finishes. Dunlop's most impressive run is in the flagship Senior TT event, winning 13 consecutive races to date. The first of those consecutive wins was in 2005 with John McGuinness setting an average lap speed of 124.342mph (200kmh) Peter Hickman continued that success last year recording an average lap speed of 131.7mph (212kmh).
Dunlop's Road Racing Event Leader, Pat Walsh explains Dunlop's success at IOMTT: "Every one of the Senior TT wins has been incredible. We have seen a mixture of manufacturers winning in this period including BMW, Suzuki, Honda and Yamaha. It shows Dunlop's adaptability and commitment to success at one of the toughest races on the road racing calendar. One race that stood out for me was John McGuinness breaking the 130mph barrier on Dunlop tyres in 2007, that record stood for three years."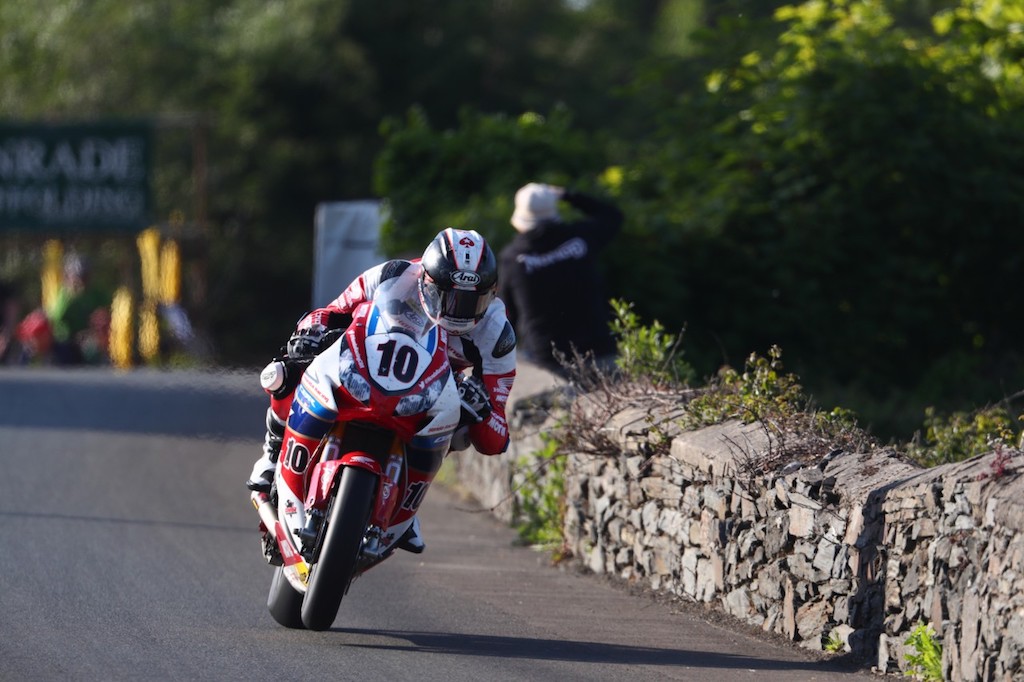 Sebastien Montet, Dunlop's Technology Director, outlined the contribution that tyre innovation has made to the gains in pace: "At the beginning of this incredible run of Senior TT success we had just introduced MultiTread technology to our road racing tyres. This allowed us to use a mix of compounds to boost durability and grip at the same time. In the middle of the last decade, we introduced several new technologies. Our NTEC technology features highly reinforced casing and allows riders to run lower inflation pressures. This ensures more of the tyre footprint is in touch with the road for more of the time and, most importantly in the case of Road Racing, the extra compliance from the casing allows the tyre to recover its shape from impacts with bumps, jumps, and contours of the TT circuit."
"At the same time, we introduced Dunlop's Jointless Belt Construction (JLB) which gives riders smoother handling, straight-line stability and reduced 'weave' effect. This, combined with our Jointless Tread, was derived from our World Championship Moto2 tyres. More recently, we've focused on temperature control. Our Heat Control Technology was used in recent TTs. This advanced tread construction features different layers of compound, where the base compound can be tuned to either generate or reduce heat buildup in order to optimise the performance of the top layer of compound. This year Dunlop has focused on a compound that heats up quicker, essential to boost rider confidence on a chilly morning before racing down Bray Hill after the start line."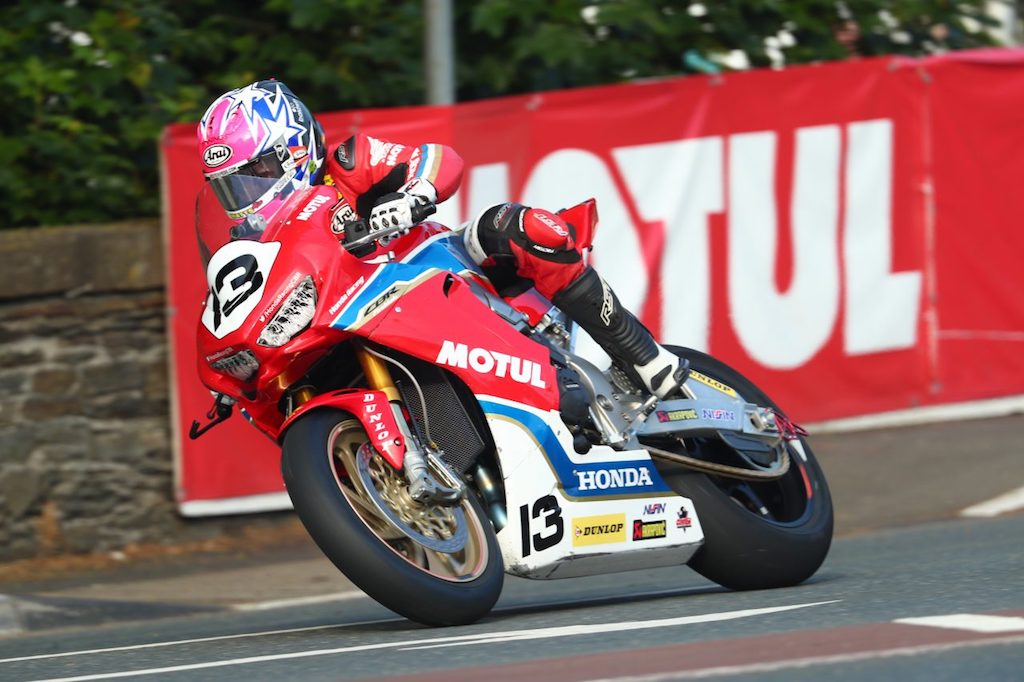 50 years since the first 100mph lap on a production tyre
The TT has been a major contributor to Dunlop's tyre development. The unique nature of the race allows Dunlop to transfer that racing technology to the road. One of the most significant landmarks for Dunlop was 50 years ago. After the 1969 race, the Dunlop K81 was renamed the TT100 because it was the first production tyre to reach a lap speed of 100 mph when Malcolm Uphill took his Triumph to 750cc class victory. A version of this tyre is still available today, showing Dunlop's commitment to the classic bike market.
Dunlop's modern-day treaded tyres are chosen by top riders in the Superstock and Supersport categories. Dunlop has high hopes for the road-legal classes of the TT after wins in the NW200 last month, showcasing the performance of the latest generation of D213 GP Pro tyre. These treaded tyres can help riders achieve speeds that are close to the slick-shod Superbikes, with Peter Hickman achieving a 131.5mph / 211.5km/h lap last year, faster than McGuinness' 2007 outright lap record.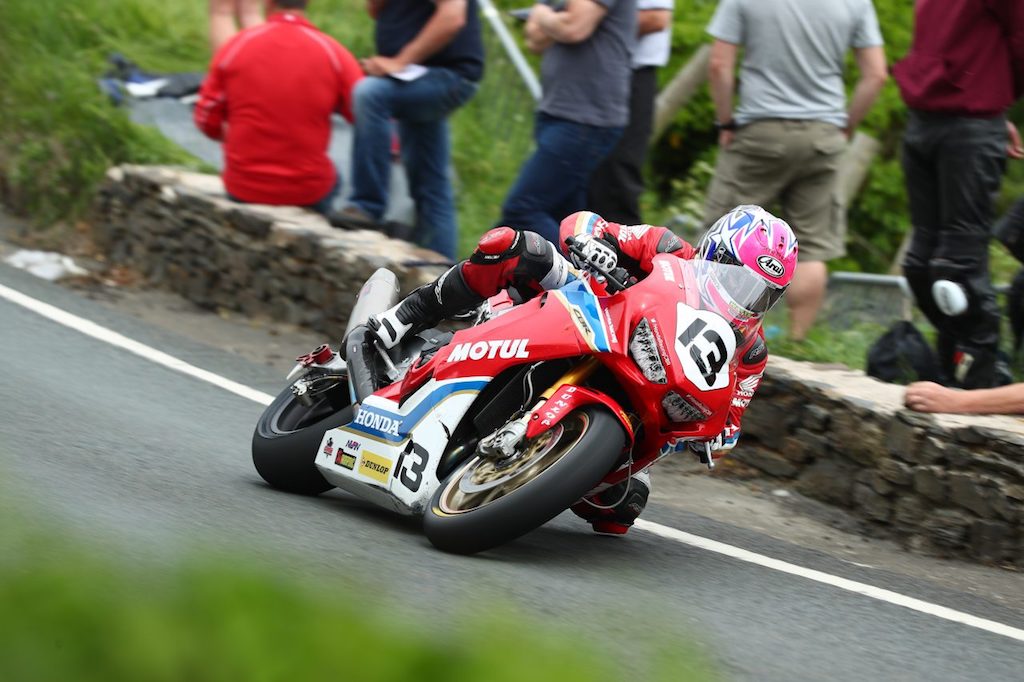 Words and Photos: Dunlop Newsroom