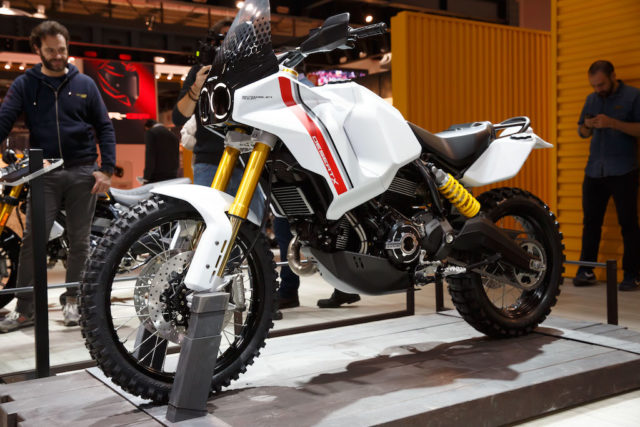 The 77th edition of EICMA, the International Motorcycle Exhibition, has concluded for 2019: every year, enthusiasts and operators gather from all over the world for a preview of trends and models for the new season.
The highlights of the "yellow" area were, without any doubt the two new concepts designed by the Ducati Scrambler Brand Unit and manufactured by Centro Stile Ducati, presented to world fans for the first time here at EICMA – a testimony to free expression and customisation as the brand core values.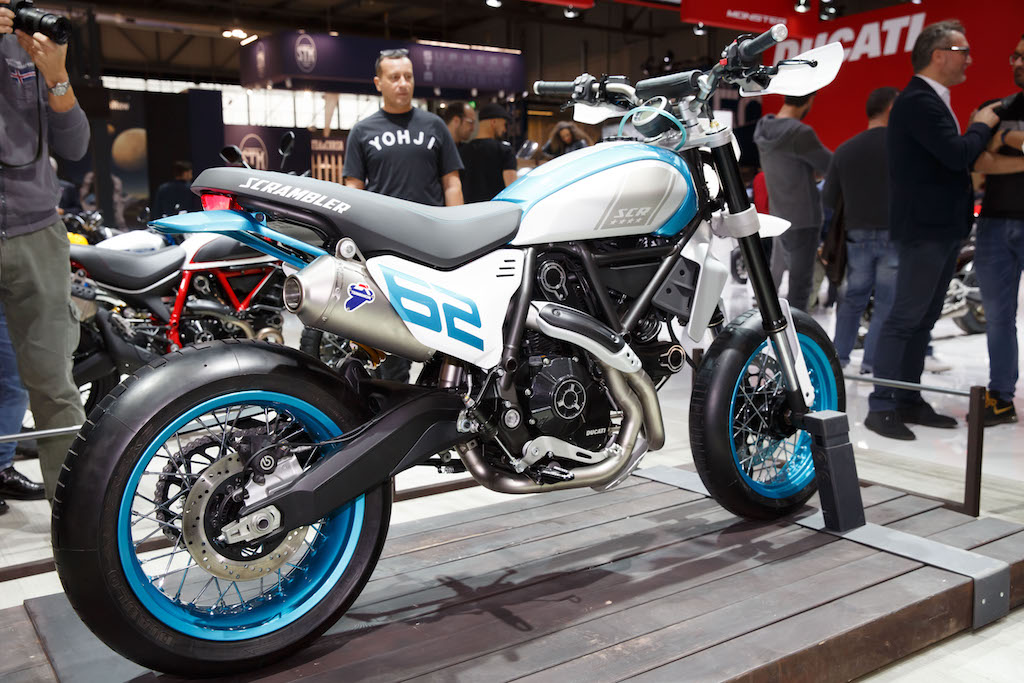 The "Motard" concept is a stylistic evolution of the Ducati Scrambler 800. Inspired by the supermotards of the 1980s, it is a race-style offshoot of the Ducati Scrambler Desert Sled. It comes with slick tyres with SCR grooves for road use. The front number plate is shaped like the iconic Scrambler headlight. The new brushed sheet metal tank is located under two covers that enhance its teardrop shape.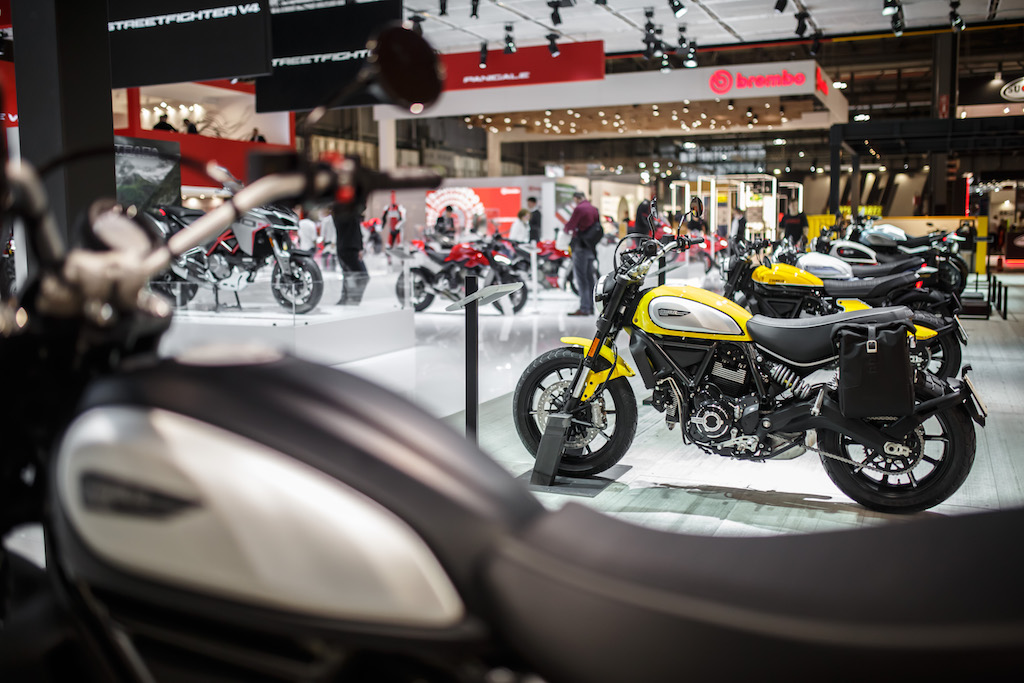 The other Ducati Scrambler evolution model is called "DesertX" and was inspired by the iconic racing models of the 1990s' rally raids such as the Paris-Dakar. Its retro-tech, functional style, combined with clean design lines, makes this a timeless, evergreen concept.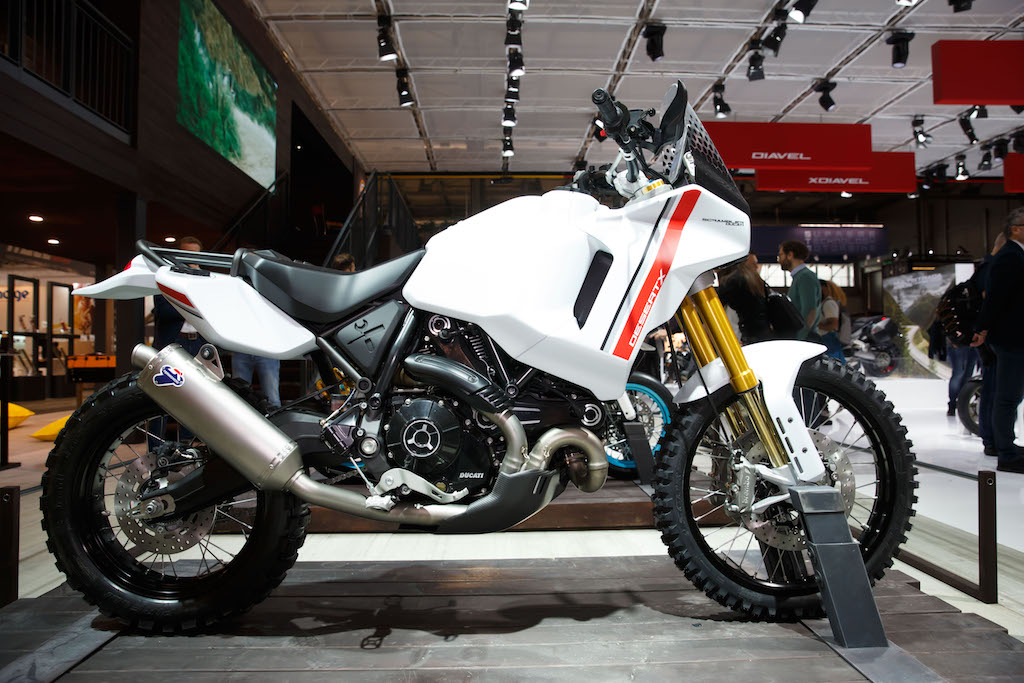 The new Ducati Scrambler version is also in the spotlight at EICMA – designed to ideally reflect the essential nature of this iconic motorcycle: two wheels, wide handlebars, a straightforward engine design and lots of fun. Named Ducati Scrambler Icon Dark, it is the entry-level model to the "800" range. Featuring a characteristic "Matt Black" colour tank and mudguards, this model is the perfect starting point for creating personalised vehicles, choosing from the many original accessories available in the Scrambler world.
The Ducati Scrambler Icon Dark joins the Ducati Scrambler Icon and the Full Throttle, Desert Sled and Café Racer versions. The Ducati Scrambler 800 and 1100 ranges will be on display at EICMA 2019 with all models fitted with accessories from the original line and the two "Motard" and "DesertX" concepts.