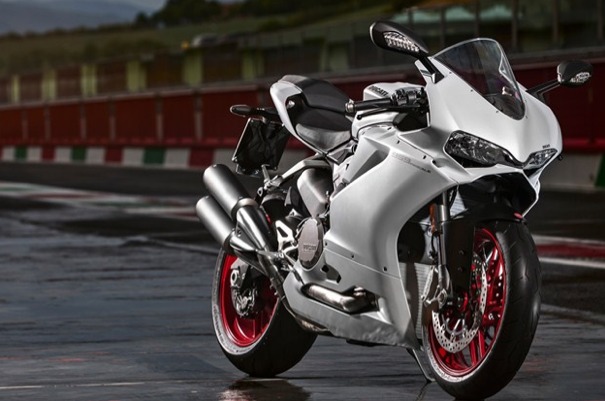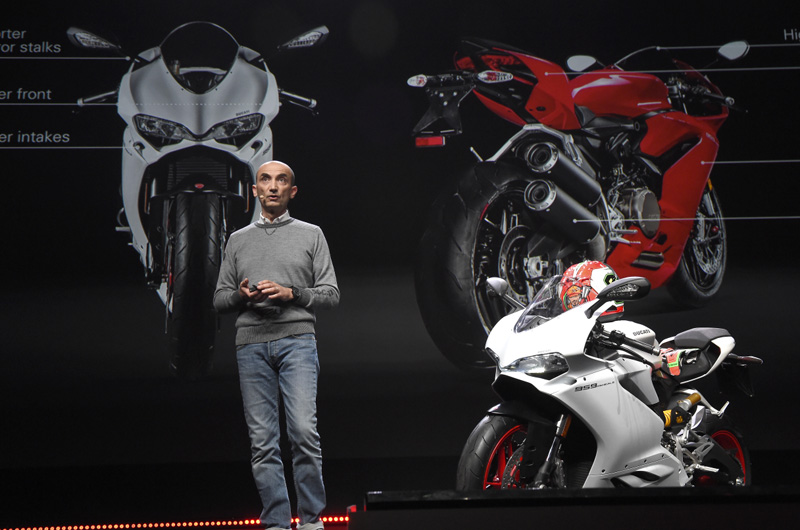 The Euro 4 version gets the long exhausts but the non-Euro 4 version sticks to its underslung guns.
Here's the official words from Ducati's launch…
In 2016, Ducati's 959 Panigale is to become a larger capacity, even more versatile "Super-mid" model. The Ducati 959 Panigale shares the same innovative stylistic features that characterise its 'bigger brother', the 1299 Panigale – but with an engine designed for a more enjoyable everyday riding experience and more thrills on the race track. The new 955cc twin-cylinder power unit, the first Superquadro to have obtained Euro 4* type-approval, comes with a new stroke length and other innovations that have given rise to an even more impressive torque curve and increased maximum power, now 157hp at 10.500rpm. The increased torque and maximum power values do not imply shorter service intervals, therefore, valve clearance inspections are still only required every 24,000km.
The super-smooth engine continues to be a fully stressed member of the innovative monocoque frame, achieving both an outstanding power-to-weight ratio and ride-enhancing response and agility with a dry weight of only 176kg* – while still ensuring full compliance with the structural limitations required by Euro 4* standards. The unmistakable 1299 Panigale-derived silhouette of this bike, even with a redesigned nose fairing, headlight and tailpiece, underlines the family DNA: the Ducati Quick Shift (DQS), Riding Mode technology including Ride-by-Wire, triple-stage Bosch ABS, Ducati Traction Control (DTC) and Engine Brake Control (EBC) featured by the Panigale are in line with Ducati's very own standards of technological excellence.