Ducati have reclaimed the title of King of the Mountain at the Pikes Peak International Hill Climb in Colorado with rider Carlin Dunne completing the 20km  "Race to the Clouds" in just under 10minutes, clocking in at 9:59:102.
Dunne took the top spot by just 0.692sec ahead of the 2nd place getter, KTM' Rennie Scaysbrook, who was riding a 2017 model 1290 Super Duke R.
This is Ducati's seventh victory on the mountain since the company's debut in 2008. Ducati and Dunne held the all-time course record from 2012 until 2017, a year in which Ducati was not part of the official race competition. Dunne's previous victory in 2012 was achieved on the game-changing Multistrada 1200 S.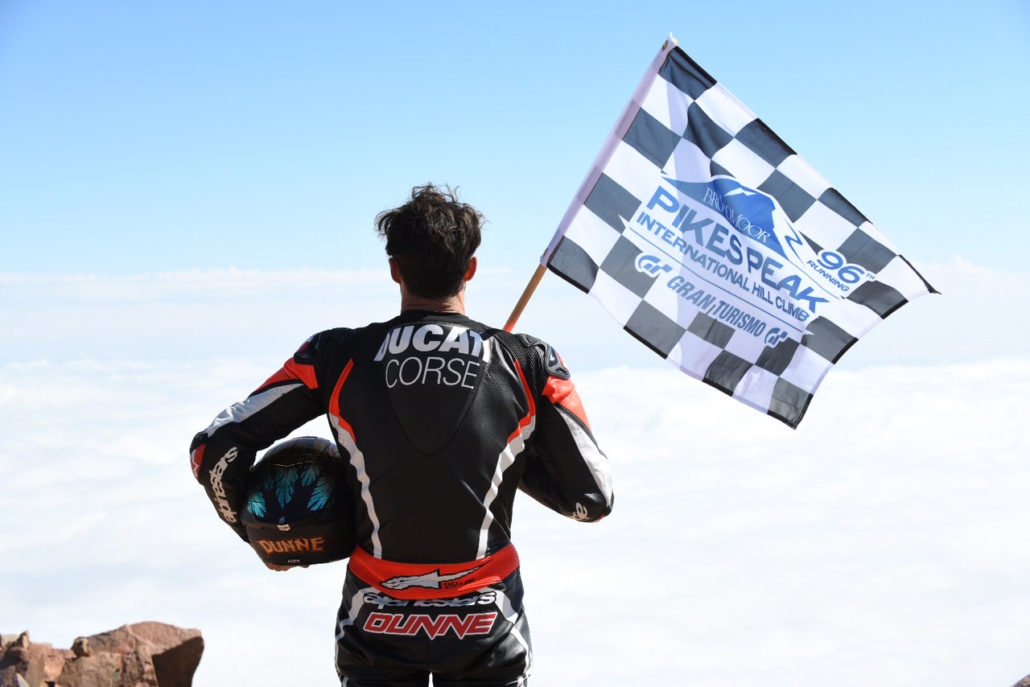 This year, Dunne secured the win on the new Multistrada 1260 Pikes Peak model. The new Multistrada 1260 Pikes Peak showcases the versatility of a new, larger displacement 1262 cc Ducati Testastretta DVT engine delivering 18% more torque in the mid-range. The bike is also paired with a redesigned chassis for increased stability.

Making its debut on the mountain was KTM's new 790 Duke, which romped to victory in the middleweight class with Chris Fillmore at the 'bars.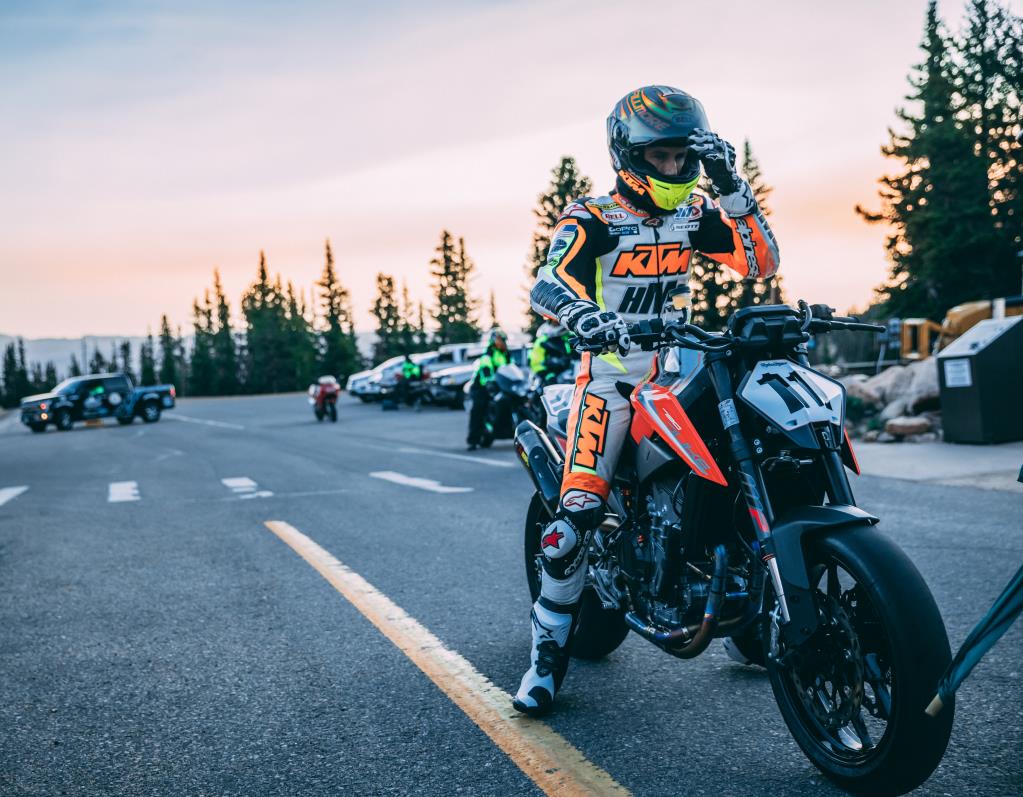 Fillmore, who now holds Pikes Peak course records in both the Heavyweight and Middleweight motorcycle divisions, still remains the fastest motorcycle rider to ever go up the mountain with an impressive 2017 run of 9:49.265 on the KTM 1290 Super Duke R.
This year, Fillmore came into the 96th running of the iconic event with a new set of goals and challenges on the new bike. In true "READY TO RACE" fashion, Fillmore executed all 156 corners and 19.99km of the extreme Pikes Peak course to finish less than five seconds away from the outright victory.
2018 PIKES PEAK OVERALL MOTORCYCLE RESULTS
1. Carlin Dunne, Heavyweight, 2018 Ducati MTS1260 Pikes Peak: 9:59.102 (Class Winner)
2. Rennie Scaysbrook, Heavyweight, 2017 KTM 1290 SUPER DUKE R: 9:59.794
3. Chris Fillmore, Middleweight, 2018 KTM 790 DUKE: 10:04.038 (Class Winner)
4. Codie Vahsholtz, Heavyweight, 2018 Ducati MTS1260 Pikes Peak: 10:12.703
5. Thilo Gunther, Heavyweight, 2015 BMW S 1000 R: 10:16.637