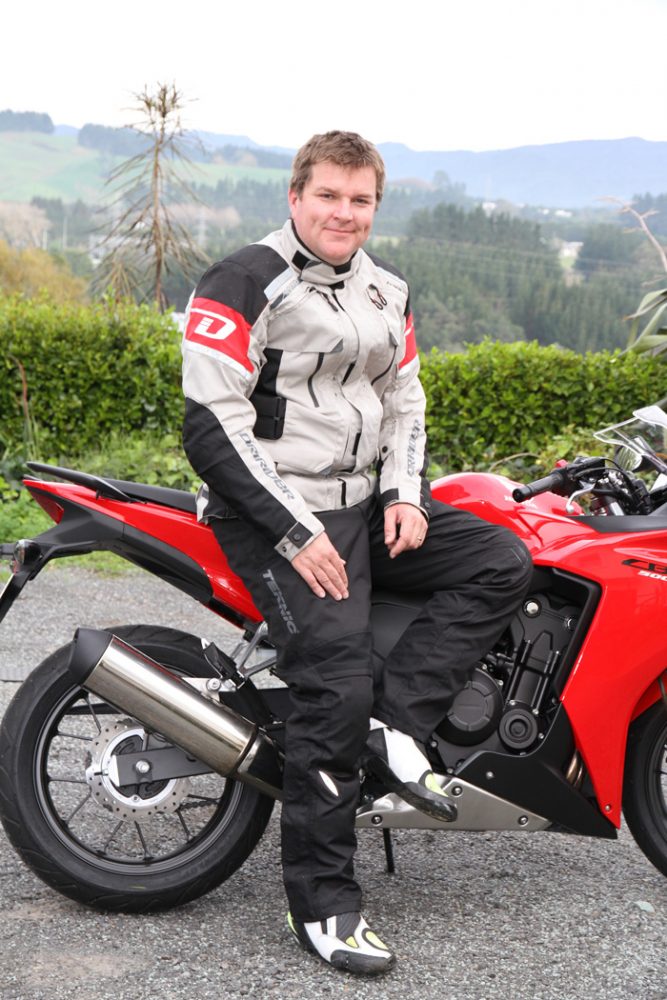 Price: $399.00 | Rating: 9/10 | Tested by: Paul | Distributed by: White's Powersports
As the name suggests, this jacket is designed for adventure riding. But with the tailored fit, plentiful adjusters and stylish look, I've been wearing it on pretty much every bike I've been riding recently.
Features
Dri Rider are an Australian outfit, and therefore produce products that are suitable for the varied environment we live with in this part of the hemisphere. Made from strong abrasion resistant material and fitted with CE armour in both the elbows and the shoulders, the Multi-Tek feels much more protective than other adventure jackets we've tried. But the real trick is its ability to transform from a regular jacket into a summer mesh jacket simply by unzipping the front panels. The waterproofing is taken care of by a removable liner, so you can have the ventilation yet still keep dry, while a zip out thermal inner jacket can also be added or removed depending on the conditions. A handy pocket at the back of the jacket is provided to stash any layers that you decide to remove during the trip. Arm and waist adjusters keep the fit nice and tight and stop anything flapping as the speed increases, while a rubber neck pad keeps the you comfortable without the need for a neck tube.
Verdict
I've been wearing this jacket from the end of our very decent summer into what is now the thick of winter and it's done everything I've required from a jacket. Quite often it can be cold in the morning yet still warm toward the middle of the day, so the ability to remove panels for ventilation is really, well, cool! The vents work really well at letting the breeze through. I haven't been in torrential rain, but the wet spots I have been through haven't made it past the internal liner, which is always a bonus. The fact that the liners are easy to remove and replace is also a great point, as there's nothing worse than struggling to fit or remove a liner when you're in a hurry.
The one thing I did find is that I had to get a size probably two larger than I would normally with a jacket, the fact that the Multi-Tek is available up to 5XL probably skewing the sizes slightly. I'm normally a large, occasionally an XL, but had to go for a XXL with the Multi-Tek, so just make sure no-one sees the tag when you leave your jacket around!