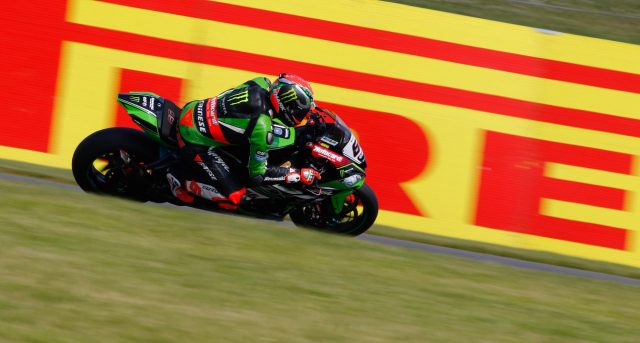 As the 2016 FIM Superbike World Championship season reached the halfway point there were reasons for celebration for both Donington Park race one and two winner, Tom Sykes and his team-mate Jonathan Rea. Sykes' win in both races gave the new model Kawasaki Ninja ZX-10R its ninth win of the season and Rea continued his immaculate 100% podium finish record in 2016.
With Sykes having taken his 35th career Superpole success just a few hours before the first race of the Donington weekend he lined up at the head of the front row, with fourth place qualifier Rea one row behind.
From the flag the action started early, with a few hard passes being put in during the first few laps, helping to leave Sykes fourth on lap two. Rea was up to second by lap seven but he ran on, for the first time, after finding a false neutral.
As the race progressed Sykes moved forward, despite having some small issues of his own to deal with, and ended up passing long-time leader Davide Giugliano on lap 17. He fought with the Italian rider for a while but extended his pace to win by a clear 2.889 seconds after 23 busy laps.
This was Tom's seventh straight win at Donington and his third race victory of the season on the new model Ninja ZX-10R.
Rea ran out third, 9.808 seconds down, after his earlier issues and despite having the pure pace to challenge all the way to the flag.
With championship second place runner Chaz Davies crashing out of the race, Rea had a 58 point lead as he approached the second day of Donington race action, while Sykes was still overall third and only three points behind Davies at the halfway point of the year.
The second Donington 23-lap race was run under cooler conditions, but this time Sykes got a much better start, leading into the first corner and taking off with his team-mate close on his heals. Rea was looking more comfortable following Sykes and made his move diving down into the infamous Melbourne Loop under the brakes. Rea made the pass stick but then ran deep into the final corner allowing Sykes to slip back through. We were later to discover that Rea once more suffered from selecting a false neutral, a problem that had plagued him multiple times in race 1.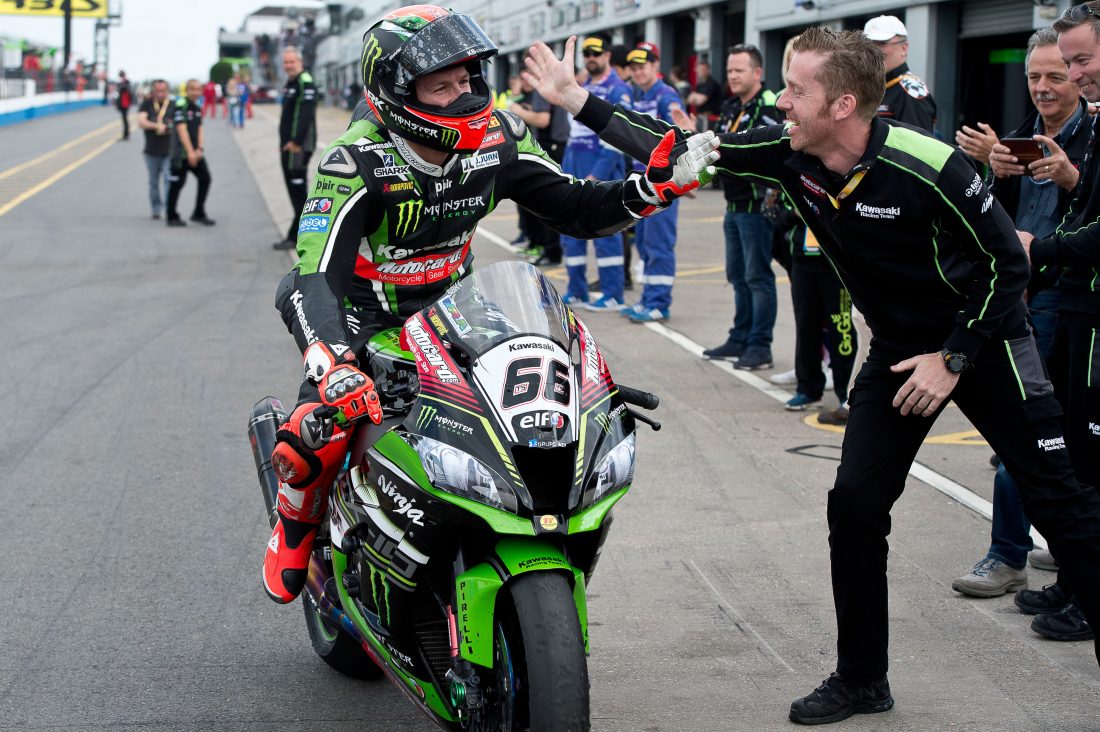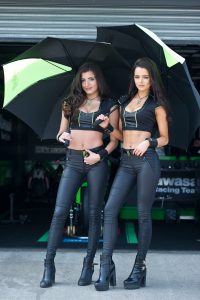 Once Sykes was back in the lead he didn't look back, and in the final laps Rea consolidated his second place, crossing the line a few seconds behind Sykes but still comfortably ahead of his rival in the championship, Chaz Davies.
Davies had a torrid weekend at his home race, with a fire in practice which engulfed his Ducati beneath him resulting in him having very little time to get the Panigale set-up for the challenging Donington circuit. Two crashes in race 1 wouldn't have helped his confidence, but Davies managed to make the most of a bad weekend by taking the last spot on the podium in race 2. That result though saw him drop to third in the championship standings, with Sykes now sitting on 237 points compared to Davies 231 and Rea's 293.
The championship is now past halfway and moves on to Rimini on June 17 – 19.