He's been with Honda Racing Corporation for nearly two decades, but come the end of the 2018 MotoGP season Dani Pedrosa will be saying goodbye to the HRC team.
After 18 years together across three classes in the MotoGP World Championship, HRC and Dani Pedrosa announced that their longstanding partnership will come to an end at the end by mutual agreement.
"I want to thank HRC for all these years of great success, Pedrosa said. I have grown not only as a rider but also as a person with them. I will always have HRC in my memories and in my heart. In life we all need new challenges and I feel it's time for a change. Thanks, HRC."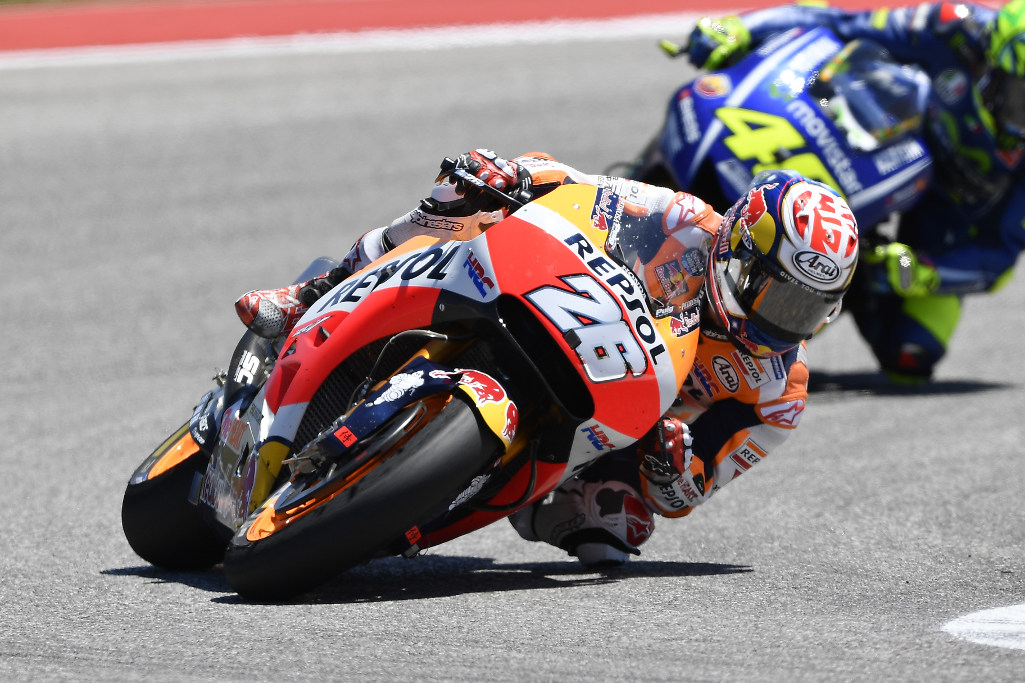 Although their paths will diverge, HRC and Dani Pedrosa have enjoyed a successful relationship: since 2006, when the Spaniard joined the Repsol Honda Team, he has earned 31 victories and was runner-up in the MotoGP Championship on three occasions.
"Today is a sad day for me, HRC Pesident Yoshishige Nomura commented. On behalf of HRC, I want to thank Dani for all his hard and successful work, and to express our gratitude for these two decades together. We also wish him the very best of luck and success. Thanks, Dani."
So who will be replacing Pedrosa in the HRC MotoGP garage?
Hot money has been on Ducati's Jorge Lorenzo, who's deal with the Italian manufacturer ends this season, and according to some reports a deal has already been struck by Lorenzo and HRC.
Motorsport.com reports:
"The Japanese manufacturer is poised to announce a two-year-deal with Lorenzo soon, having only just confirmed earlier on Tuesday that it would not be retaining long-time rider Dani Pedrosa.
The agreement, worth a reported €4 million per year, is believed to have been reached in principle several days ago, even prior to Lorenzo's first Ducati win at Mugello.
The Spaniard, who has won three MotoGP titles at Yamaha but has largely struggled in his time at Ducati, dominated the Italian Grand Prix last Sunday – but admitted the win had come "too late" to prevent the partnership from dissolving at the end of 2018."
UPDATED: HRC have announced the signing of three-times MotoGP World Champion Jorge Lorenzo. The Spanish rider will join the Repsol Honda Team for the next two years.
From the HRC release: From 2019, Lorenzo will become teammate to four-times MotoGP World Champion Marc Marquez: two great champions with great talent and high hopes that will make a stronger team and contribute to the development of HRC.
Based on current form, Lorenzo moving to HRC could give the Spaniard the chance to become the first rider in history to win Grand Prix races with three different manufacturers.
Watch this space!