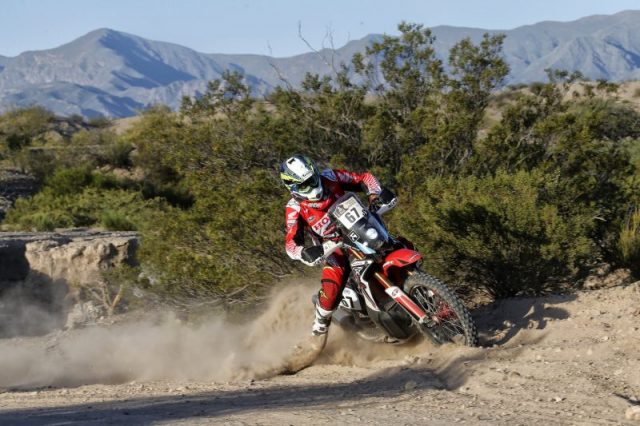 Navigation was the word of the day on Stage three of the 2017 Dakar Rally.
Stage three was a test, perhaps the first real test of what Dakar Rally Sports Director and former five-time Dakar winner Marc Coma has promised will be one of the most difficult editions ever. Not only was the day's ride long and hard, they also encountered temperatures ranging from the high 30s Celsius before climbing to 4000 meters altitude in the Andes where it was was only around 5 degrees Celsius.
Faced with difficult navigation and some new features of the navigation rules, many riders experienced difficulties in the first 70 km of the 780 km stage, which included a two-part, timed special of 364 km.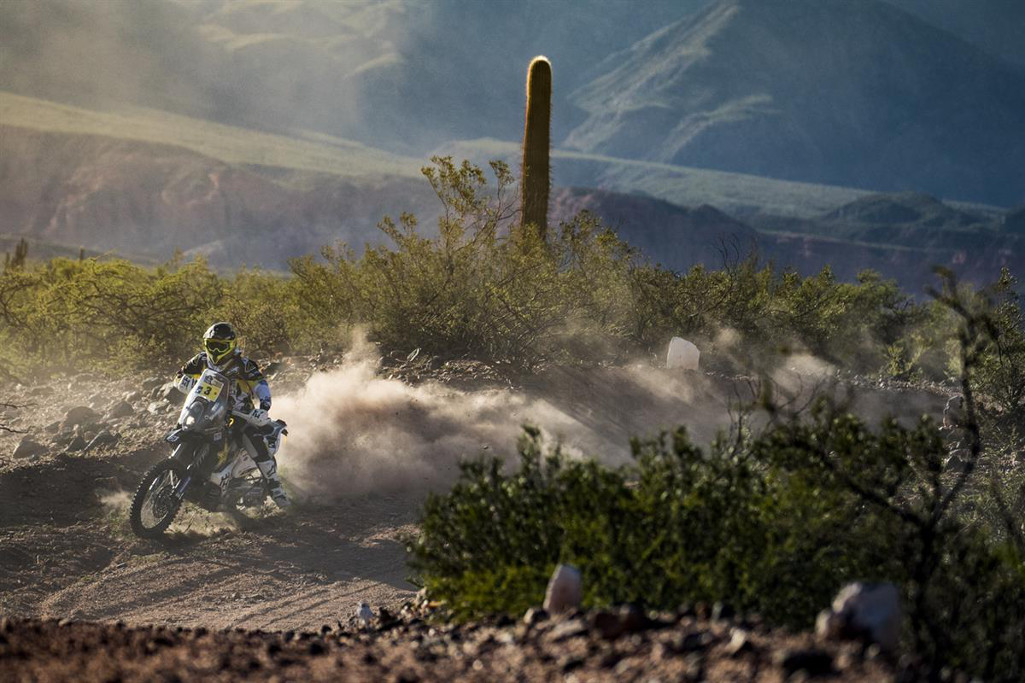 Exiting the stage first was Joan Barreda on his Honda CRF450 Rally with a time of 4hours, 23 minutes and 41seconds, followed by KTM's Sam Sunderland 12 minutes and 29 seconds later, with Husqvarna rider Pierre Alexandre Renet a further two minutes and 59 seconds behind in third.
"Today has been a great day, said Barreda. I'm very pleased because today the plan that we had worked out turned out perfectly. It went really well and error-free with a very fast pace."
Barreda rode the Honda CRF450 RALLY at a blistering pace, without the navigation troubles of the rest of the pack, to romp home with a massive surplus. In addition to the day's first prize Barreda now commands at the top of the overall standings after Stage two winner, KTM's Toby Price, finished day three in ninth place and 5th overall.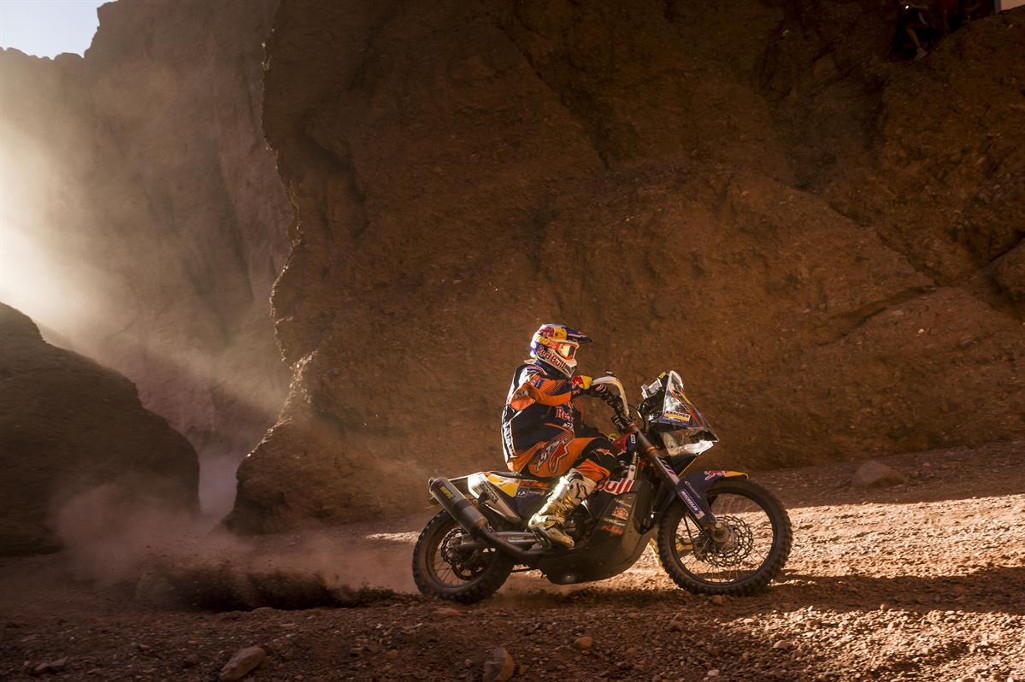 "It was a hard stage and the first 70 km was really difficult, Price said at the end of the stage. "If you didn't hit your marks exactly right and get all your way points at the times you needed to, then your road book got all out of whack and you had to recalibrate and sort out where you were. I went a little bit too left in the first one and then I couldn't find it. I ended up doing an extra 10-12 km more than I needed to today."
Renet, who started back at 20th, kept a clear head and full concentration when it really counted and ultimately delivered his best stage result, in this, only his second Dakar Rally for the factory Husqvarna team.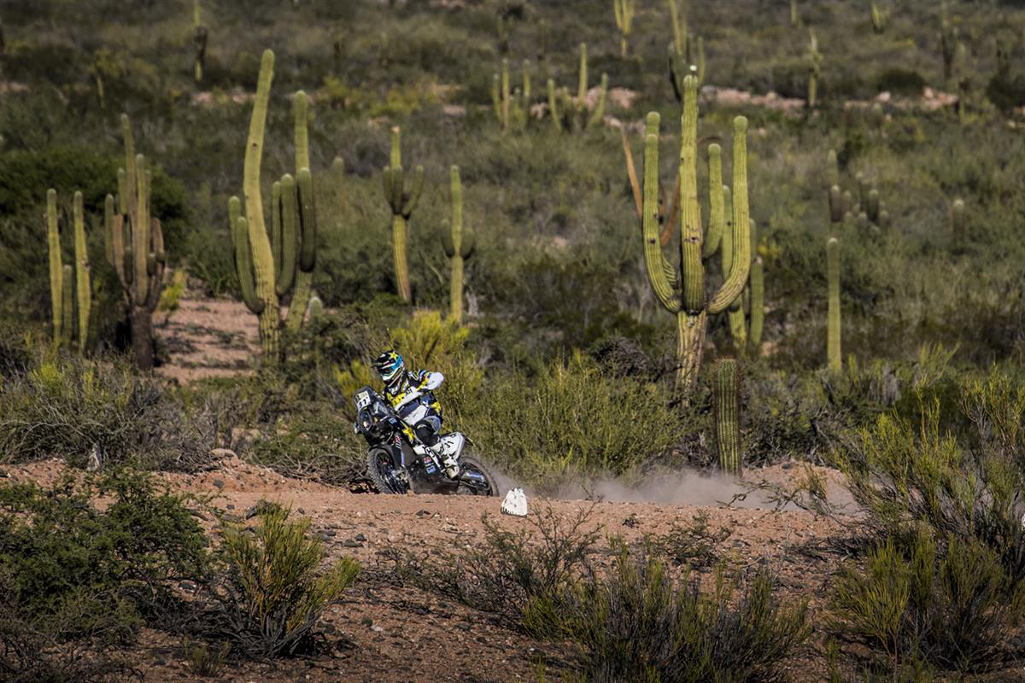 "It was a really good day but there are still nine more to come, he said. This morning the navigation was very tricky for the first 70 km, but I tried to make it the best I can. Everything went perfectly and I got to all the way points. I know a lot of riders had problems today and I was surprised to find out at the finish line that I was third. That's good for my team and good for my mechanic who works very hard for me. It's also good for my confidence and for my future."
Stage four sees riders leave Argentina and travel north to Tupiza in the south of Bolivia for another brutal 521 km, with 416 km under the clock. It promises to be equally challenging and will be another day at altitude as riders travel north into Bolivia. It will be technically difficult and includes tackling sand dunes at 3500 meters. To add another layer of difficulty, rain is forecast for their destination.